Top 5 healthcare accounting trends
---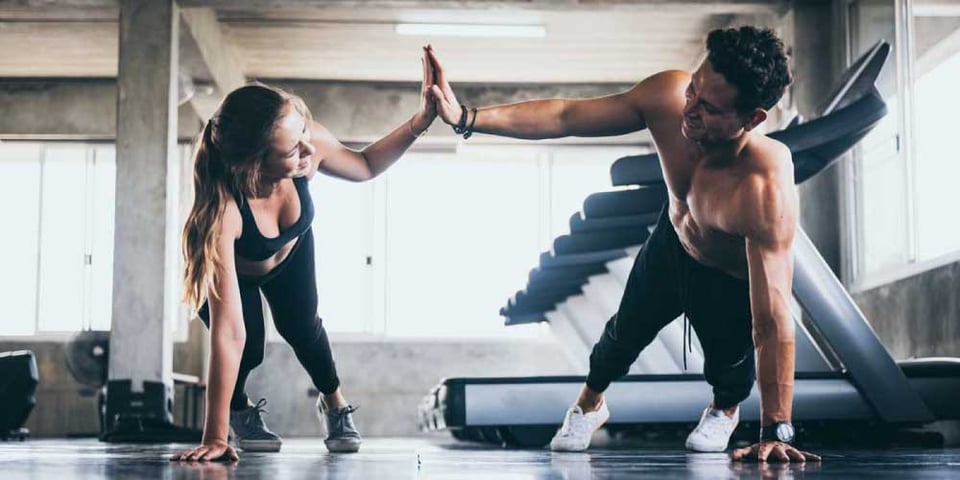 Healthcare organizations are changing because healthcare as a whole is changing. More disruptors are entering the market, consumers are driving changes in technology and companies throughout the industry continue to adjust to the financial and operational impact of COVID-19. As a result, the world of healthcare accounting has had to change as well. Here are five of the top healthcare accounting trends that will impact the industry in 2021 and beyond.
1. COVID-19 fallout
While the worst of the pandemic appears to be winding down, the impact for accounting professionals will likely continue for some time. The federal government is expected to continuously evaluate the need to provide relief funding to healthcare organizations and accountants will need to stay abreast of any new funding, programs or eligibility requirements. Already, accountants have had to create new processes for managing lost revenue and federal relief funds. They will have to stay agile and adapt to any new changes that come from pandemic-related actions at both the federal and state level.
2. Cost of care accounting
The extent to which healthcare organizations were able to access pandemic relief funding largely came down to their ability to demonstrate the cost of care for COVID-19 patients. This has put increased scrutiny on how healthcare organizations measure costs of care in general, something that will be of vital importance as many organizations try to dig themselves out of the financial hole left by the pandemic. Specifically, hospitals are expected to increasingly use cost of care data to try to reduce those costs. Accounting professionals will likely play a role in developing data collection and sharing processes so that care providers can easily access and process the information and put it into practice in the clinical setting.
3. New audit requirements
Healthcare organizations that receive funding from the Department of Health and Human Services (HHS) in excess of $750,000 will likely see audit guidelines change in the months ahead. Specially, more companies will be subject to single audit requirements, which in turn will require financial statements to be performed according to Government Auditing Standards. In December, the government issued an addendum to advise audit professionals about which compliance requirements are subject to audit for the CARES Act and other federal programs. Accountants will need to familiarize themselves with all new requirements to help mitigate risk and streamline the audit process.
4. Increased cyberattacks
"Healthcare is and has been the No. 1 target for cybercrime and the number of attacks on healthcare organizations have been increasing exponentially over the past few years," Kathy Hughes, CISO of Northwell Health, told Becker's Hospital Review in October of 2020. Experts believe cyberattacks against healthcare companies are only going to increase in the months and years ahead because of how valuable their data can be. What does this mean for accountants? It means you need to make sure your accounting software is secure and routinely updated to protect against the latest threats. Consult with your IT department to ensure all the proper safeguards are in place for your accounting software systems. Also, be sure all team members are properly trained to identify and avoid phishing scams and other popular techniques that hackers could use to gain access to your system.
5. Cloud-based systems
As other industries enthusiastically adopted cloud-based technology, healthcare organizations have largely lagged behind due to concerns about data security. But now more healthcare companies are moving to the cloud as the technology — and understanding of that technology — have matured. This movement means changes for accountants who may see their companies make the switch to cloud-based accounting software systems. It will be up to accounting professionals to make sure any accounting system you consider is HIPAA compliant to guard patient information. Even if your organization doesn't change accounting software, there will likely be other systems that change in areas like sales and payment processing. That means new system integrations and data migrations. While IT professionals will likely lead these integrations and conversions, accounting professionals will need to be involved in that process so that you can continue to streamline the flow of data across your organization and limit disruption to accounting operations.
Healthcare is always evolving. Changes in technology, funding sources, patient experiences and ways of delivering care all contribute to new challenges in healthcare accounting. That's why it's so important for accounting professionals to be forward thinking and proactive to stay on top of healthcare accounting trends. By focusing on what's next and developing processes to address the challenges of tomorrow, accounting professionals can help their organizations be ready for change and adapt more smoothly when the next major shake-up inevitably arrives.
Want to stay at the leading edge of healthcare accounting trends? Contact Gravity Software® today or schedule a demo to see how our unique accounting solution can help you better prepare for the future.
Gravity Software
Better. Smarter. Accounting.
Mar 16, 2021 5:30:00 AM