Does HIPAA-compliant accounting software really exist?
---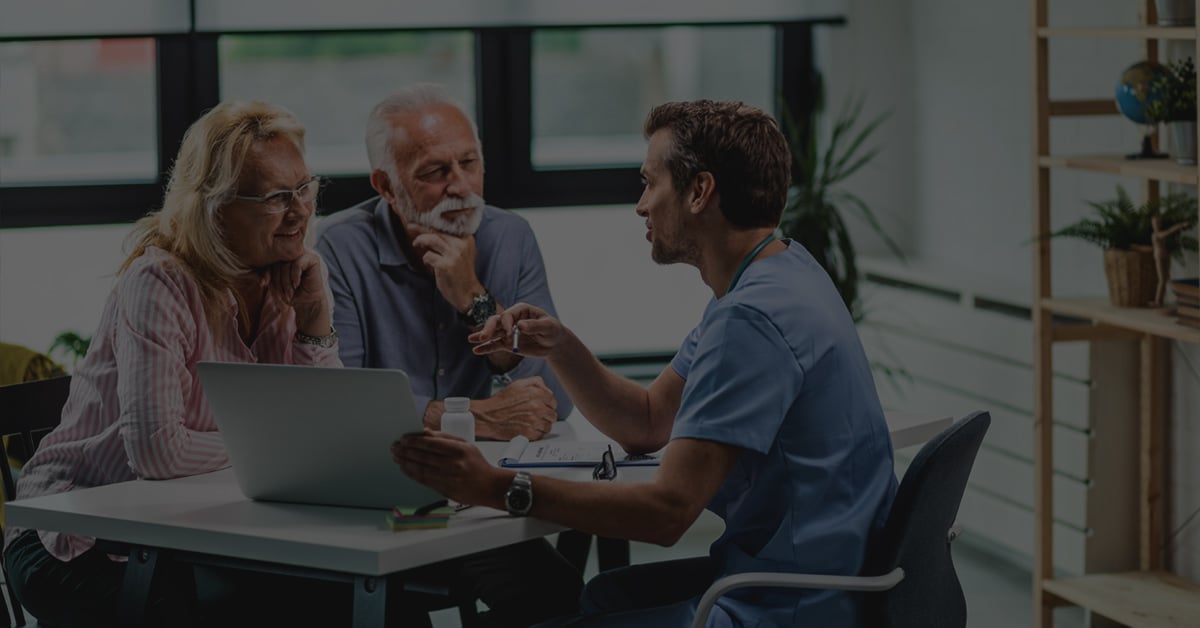 For any reputable healthcare organization, HIPAA compliance is built into daily processes and technologies. There's annual training and policy updates, onsite audits and network penetration testing, as well as documents patients must sign before the release of any medical records.
However, the alarming reality is that a single security breach can undo years of careful planning, leading to the widespread release of protected health information (PHI).
It happened at one healthcare clinic in Alabama, leading to the release of more than 200,000 patient records. So far this year, at least 46 healthcare organizations have experienced similar data breaches, according to the HIPAA Journal. These incidents have many organizations asking whether HIPAA-compliant accounting software is even possible. And with penalties exceeding $1.5 million for a single violation, it's more than a million-dollar question.
What does HIPAA compliance mean for healthcare accounting software?
The Health Insurance Portability and Accountability Act (HIPAA) protects patients from having medical records and any personal identifiers associated with that information released without their consent. Examples of personal identifiers include:
Names
Telephone numbers
Email addresses
Social Security numbers
Health insurance plan beneficiary numbers
Driver's license numbers
Identifying photos
Nearly 90% of office-based physicians now use electronic health record systems in the United States, according to government data, and the HIPAA Security Rule applies specifically to those records. This rule extends protection to EHR systems, mobile devices and anywhere electronic protected health information (ePHI) may be transferred or stored.
HIPAA standards include detailed safeguards for accounting software and other technology applications, such as:
Access controls for any system that stores ePHI, including automatically logging out the user after a period of inactivity
Audit controls to "monitor, record and examine" ePHI activity
User authentication to verify the identity of the person accessing the system
Data encryption to mitigate risks in the event of a breach
Physical access controls in locations where ePHI is stored
Administrative controls, including plans for data backup and recovery
Requirements to disclose any data breach to all affected individuals
Any business associate with access to electronic protected health information must also disclose a breach to the healthcare organization covered by HIPAA. That includes contractors, software vendors and any other third party working directly with the organization.
What should you look for when considering HIPAA-compliant accounting software?
While most organizations use EHR systems for patient records, any accounting software that integrates with those systems should also be secure and HIPAA-compliant.
According to Software Connect, HIPAA-compliant accounting software should include:
A full audit trail
An audit trail maintains a record of information that is updated within your accounting software system, who changed it and when. This is important for HIPAA compliance, but it can helps prevent embezzlement as your healthcare company grows and you have many people using the same system.
Limited user permissions
Even if you have electronic medical records in a separate system, your accounting software may still contain some protected health information, such as patient billing data. Software that allows you to limit user permissions ensures only certain people have access to that information.
A secure way to process patient payments
The unfortunate reality is that nearly 60% of organizations have experienced a breach from a third-party provider. That's why any accounting software you choose to process payments should have a detailed security policy for protecting their systems and data from unauthorized use.
That includes:
Encrypting data at rest and in transit to render it unusable to attackers
Implementing "Zero Trust" access control, which includes multi-factor authentication for individual users and devices
Having protocol to protect physical data centers, networks and data in the cloud
Having a plan for data backup and recovery
Routinely testing existing cybersecurity protections
Multi-entity accounting and reporting
For multi-entity healthcare organizations, the ability to securely manage accounting, inventory, financial reporting and vendor payments for many different locations is essential. Cloud-based software has made this possible, but many small business accounting solutions require a separate account for each location. That means copying and pasting hundreds of records from one system to another each month, which increases the opportunity for errors and HIPAA violations.
Multi-entity accounting software makes it easy to see the performance of your entire company at a glance. It's easy to share patient and vendor information while maintaining separate accounts receivable and accounts payable, and all data is updated in real time. That means monthly reporting takes just a few hours instead of days.
HIPAA-compliant accounting software that gives you peace of mind
Gravity's healthcare accounting software is built on the Microsoft Power Platform, which adheres to the highest standards of cybersecurity and data privacy. The system integrates seamlessly with EHR systems so you don't have to enter data from one system to another. It also simplifies multi-entity accounting, eliminating the need to re-enter vendor or patient data that applies to all or some locations.
And unlike QuickBooks and other small business solutions, Gravity is HIPAA-compliant accounting software. To see how you can simplify healthcare accounting without putting patient data at risk, schedule a demo today.
Gravity Software.
Better. Smarter. Accounting.
---
May 20, 2022 3:50:37 PM