Partner to win with
Gravity Software
Do you have customers who manage accounting for multiple entities? With the Gravity Software Partner Program, you can help them lead digital transformation and achieve business growth while creating new revenue streams for your organization.
What is the Gravity Partner Program?
The Gravity Partner Program is a great fit for business consultants, accounting resellers, accounting firms, outsourced CFOs, accountants, bookkeepers and tax and consulting professionals looking to gain some extra incentives or increase their revenue stream. The program is a two-tier channel model designed to help partners boost revenue and delight customers. We offer three main types of partnerships: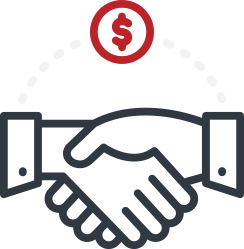 Referral partner
Some of our best customers come from our referral network. Referral partners receive a one-time commission for leads that become customers.
Implementation consultants
Implementation consultants earn service revenue on new clients that Gravity brings in. They also earn a percentage of Gravity licenses based on their partner level. They also receive a free license to use Gravity internally.
Most valuable professional
This exclusive program is for trusted advisors with specialized skill sets, such as using Microsoft Power BI, inventory management, or the Microsoft CRM. MVPs receive sales performance incentives for selling Gravity or working with another partner as a consultant.
What's in it for me?




Why Gravity?
Gravity offers an affordable, all-in-one cloud-based solution that makes it ideal for fast-growing companies with multiple entities.

Multi-entity accounting

Gravity makes it easy to manage accounting for multiple companies with one database and shared customer and vendor data, as well as consolidated financial reporting across all entities.

Insights

Gravity Software provides real-time financial insights that allow users to see specific information on what's most important to their business. Our powerful dashboards with built-in business intelligence can be easily personalized to show specific data and trends that matters most to your clients.

Flexibility and scalability

Unlike rigid cloud ERP systems, Gravity makes it easy to meet your company's unique needs with the power to automate workflows, personalize dashboards, consolidate financial reports and more.

Affordability

With Gravity's subscription model, customers never have to pay for expensive upgrades, data hosting or IT support. We continuously and automatically release updates so you get the benefit of ongoing innovation and product support without large capital costs.
How do I get started with the Gravity Partner Program?
We want to make it easy to get started, but we also want to ensure you're a good fit.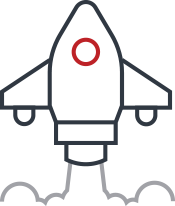 2
We'll schedule a meeting with you to learn more about you and your goals.
3
Begin training and onboarding through our self-guided program.
4
Participate in a guided implementation with our team.
5
Start meeting with customers and closing deals.