Invest in better financial control
Manage every entity in your portfolio from one system
Multi-entity accounting features allow you to manage all your holdings without wasting time logging in and out of multiple databases or accounting systems.
Robust dashboards put valuable information at your fingertips
Take a deep dive into your operations and make more informed decisions about your investment properties with easy-to-navigate dashboards.
Respond faster to unique opportunities
Because Gravity provides real-time data, with powerful business intelligence, you can always make the best decisions for you and your clients and react faster to opportunities in the market.
Why Gravity for Investment firms and Holding companies?
One of the biggest challenges for Investment and Holding companies is simply managing all the legal entities in entry level and/or legacy accounting applications, each in their own database. Gravity's cloud-based investment accounting software offers better data visibility and analysis, improved capabilities, and the ability to scale up as your business grows. You can even track your investments in Gravity. Automate your intercompany activity in real time and customize individual entity reports based on your business requirements.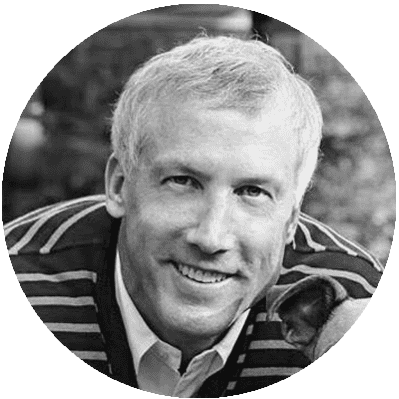 "Gravity streamlined our workflow process and consolidated all of our companies into one user-friendly database, and because of this, we did not need to hire another accountant. Gravity has completely simplified our business processes, and other organizations that manage multiple companies surely could benefit from their multi-entity features, reporting capabilities, and customizable dashboards."
Rette Rankin, Controller
InDevCo, Inc.
More ways to move your firm forward
Explore investment accounting software
Frequently
asked
questions How does Gravity's investment accounting software differ from regular accounting software?
Gravity's investment accounting software is specifically designed for multi-entity accounting and investment management. While regular accounting software may be limited to handling the financials of a single entity, Gravity's software allows you to efficiently manage and consolidate financial data across multiple entities and investment portfolios. This unique functionality sets Gravity apart and makes it an ideal choice for businesses with complex accounting needs.
How does the multi-entity accounting functionality of Gravity Software work?
Gravity's multi-entity accounting software is designed to streamline the process of managing financial data across multiple companies or locations. With Gravity, you can easily manage inter-company transactions, expenses and investments across different entities, providing you with a comprehensive view of your financials. This functionality allows you to save time and effort by eliminating the need for manual data entry and reconciliation between entities. Gravity ensures accuracy, efficiency, and transparency in your multi-entity accounting processes.
How can Gravity's investment accounting software help me manage and track my investments and expenses?
Gravity's accounting software is specifically tailored to help you effectively manage and track your investments and expenses. With Gravity, you can easily monitor the performance of your investment portfolios, track expenses related to each investment, and generate detailed reports for analysis. This allows you to make informed decisions, optimize your investment strategies, and maximize your returns.
What are the benefits of using Gravity accounting software for financial reporting and compliance purposes?
Gravity's accounting software offers several benefits for financial reporting and compliance purposes. Firstly, Gravity's multi-entity functionality allows you to easily consolidate financial data across entities, simplifying the process of preparing consolidated financial statements. Its robust reporting capabilities enable you to generate accurate and comprehensive financial reports, ensuring compliance with regulatory requirements. The software is designed to handle complex accounting standards and regulations, including GAAP and FASB standards, making it a reliable choice for businesses operating in multiple countries. Gravity's multi-currency software also automates currency conversion and exchange rate calculation to give you full transparency over global investments.
Can Gravity Software generate performance reports and analytics for investment portfolio management?
With Gravity, you can track the performance of individual investments, analyze portfolio performance, measure returns, and assess risk. These insights help you make data-driven decisions, identify trends, and optimize your investment strategies. Gravity's performance reports and analytics provide you with the information you need to stay ahead in the ever-changing investment landscape.
How does Gravity handle different accounting standards and regulations?
Gravity is designed to handle different accounting standards and regulations seamlessly. The software is equipped with flexible accounting rules and customizable templates, allowing you to adapt to various accounting standards, such as GAAP or IFRS. Gravity's system updates automatically to reflect changes in regulations, ensuring your financial data remains compliant. This adaptability and compliance functionality make Gravity a reliable choice for businesses operating in different jurisdictions or industries with specific accounting requirements.
Is Gravity scalable for managing large investment portfolios or multiple clients?
Yes. Gravity is highly scalable, making it ideal for businesses looking to grow and expand their investment management operations. Whether you are a wealth management firm, a family office, or an investment fund, Gravity's software can handle the complexities of managing and tracking investments at scale. Gravity's investment sub-ledger calculates a weighted average share price for a particular investment based on your buying and selling activity, giving you a standard measurement by which to easily compare your investments.
Gravity's robust business intelligence and consolidated financial reporting also allows you to identify new investment opportunities while mitigating risks. You can see detailed insights into the performance of all your portfolio companies at a glance or take a deeper look at the performance of one individual company or entity.