Move your mission forward
Demonstrate the value you bring to your community
Comprehensive financial reports make it easy to show donors and other stakeholders critical finances that help your organization create positive change.
Improve operational efficiency with better insights
Easily track expenses and use business intelligence tools to find new ways to reduce costs and put more resources toward your end goal – no technical expertise needed.
Foster transparency and integrity throughout your organization
A full audit trail allows you to track every transaction so you can meet regulatory compliance and ensure finances are being used to deliver on your mission.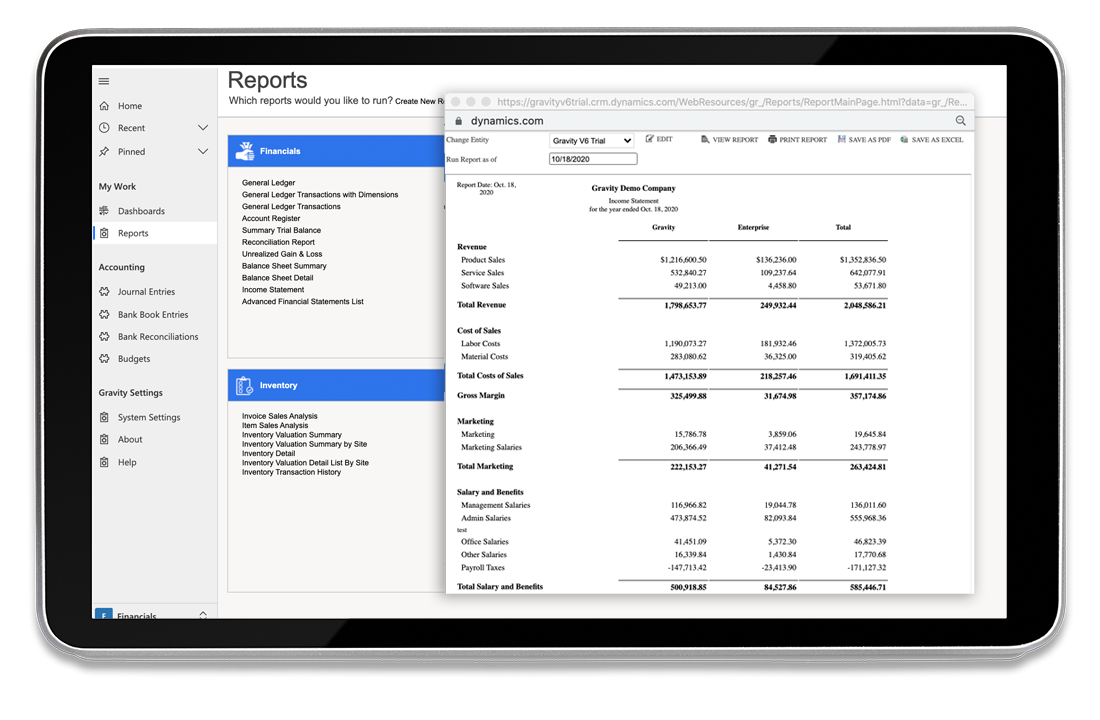 Why Gravity for Nonprofits?
Gravity Software's cloud accounting software for nonprofits can manage your fund accounting needs with the ability to segment funds and manage them independently with a complete view of your financial health. Nonprofit organizations can manage their daily operations with Gravity's general ledger, receivables, payables and bank book management capabilities. Gravity's nonprofit accounting software also provides a Full Audit Trail that enables you to track changes in data for security and analytic purposes. Not to mention that a full audit trail protects your nonprofit organization against fraud and drives home accountability.
An award winning, trusted solution
More ways to move your nonprofit forward
Explore nonprofit accounting resources