A solution that's as welcoming as you are
Multi-Entity accounting for your entire network
Manage multiple legal entities and run comprehensive reports so you can eliminate redundant data entry and easily track every company in your hospitality portfolio.
Multi-Location Inventory helps simplify logistics
Gain the visibility and inventory tracking you need to make sure all of your locations are stocked and ready to deliver exceptional guest experiences.
Multi-Currency capabilities let you cater to the world
You can set up a single organizational currency for consolidations, a base currency for each entity and transact in different currencies to accommodate vendors and guests from around the world.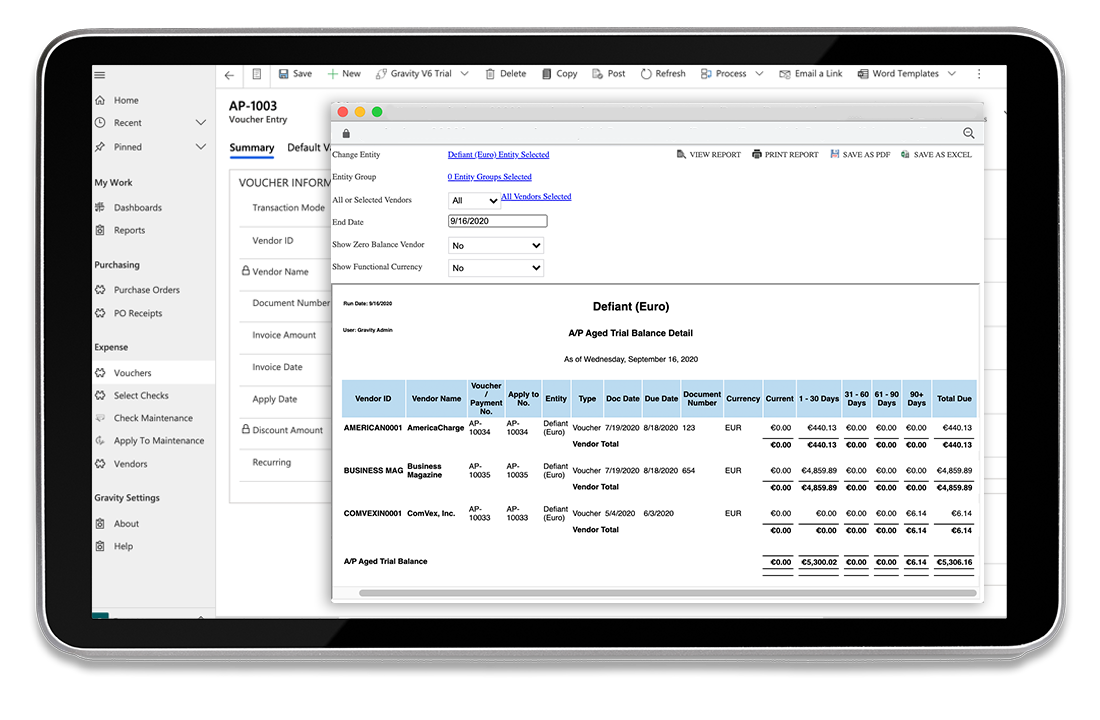 Why Gravity for Hospitality?
Hospitality organizations are complex with diversified businesses that have numerous cost centers and revenue sources. Gravity Software's cloud-based accounting software for hospitality companies seamlessly integrates with the popular Microsoft Dynamics 365 CE (aka Microsoft CRM) so you can have real-time insights into all your lines of business. Gravity allows you to focus on delivering customer satisfaction, driving revenue, and reducing costs.Gravity's Revenue Recognition module recognizes revenue when goods or services are transferred to the customer so that hospitality businesses can remain compliant with the new accounting standards.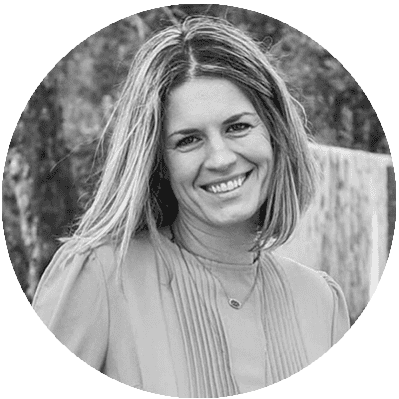 "Gravity Software has been a great fit for our company as we expand our entities. We had long outgrown QuickBooks, but didn't quite require an expensive and overly complex enterprise application. We've been able to streamline our internal accounting processes based on the capabilities of Gravity. We've eliminated (at least) two outside programs/processes that we previously utilized for reporting purposes."
Shawna Bailley, Director of Accounting
360 Destination Group
More ways to move your hospitality business forward
Explore hospitality accounting resources
Frequently
asked
questions What are some popular accounting tools for hotel management and guest systems?
Many hotels and hospitality companies use entry-level accounting solutions like QuickBooks and Xero in addition to point-of-sales and hotel reservation systems. While these solutions work fine for a single hotel, they can create complexities as companies expand to many locations. Managing accounts payable and accounts receivable becomes more difficult, requiring your accounting team to log in and out of multiple databases and copy and paste data many times. This is not only tedious and inefficient; it also makes your organization more prone to accounting errors.
How does Gravity Software handle specific accounting needs unique to the hospitality industry, such as revenue management and cost allocation for rooms, food and beverage, and other services?
As a true multi-entity accounting software, Gravity makes it easy to track expenses and revenue across many different locations and allocate costs to different departments. You simply enter an invoice once and you can disburse it equally across entities if it's a shared expense, or keep it separate if it only pertains to one location. You can also create dashboards, charts and consolidated financial reports to see the performance of your entire organization at a glance without having to manual export data from many separate entities. Multi-dimensional reporting and budgeting capabilities make it even easier to categorize expenses.
Does Gravity Software provide tools for managing inventory, procurement, and vendor management specific to the hospitality sector?
Gravity's inventory management software allows each hotel or location within your enterprise to control its own pricing, reordering and stocking while giving your CFO and leadership team company-wide visibility. You can track and manage items using different methods to calculate the cost of goods sold, including first-in, first-out (FIFO), last-in, first-out (LIFO) and the weighted average method, a compromise between the two.
Gravity simplifies procurement processes by allowing accounting teams to develop personalized workflows for approvals or reordering using the Microsoft Power Platform.
Our accounting software also makes it easy to share vendor data and pay vendor invoices that apply to many different locations all at once.
Can Gravity Software handle multiple revenue streams, such as room bookings, restaurant sales, and event bookings, while maintaining accurate financial records?
Hotels often have multiple revenue streams in addition to room bookings, including conferences, restaurants and gift shops. Gravity's multi-dimensional reporting capabilities allow hospitality leaders to manage each revenue stream as a separate entity or create categories for each one and tag revenue and invoices accordingly.