Gravity Software is the only cloud accounting solution written exclusively on the Microsoft Power Platform (aka Dynamics 365) for companies that have outgrown their entry-level accounting software, but don't want a costly, full-scale enterprise solution. More than just accounting, Gravity gives you the capabilities you need to maximize efficiency, reduce costs and increase profits. Here's how...
Backed by powerful technology
The Microsoft Power Platform hosts over five million users worldwide and has become one of the most reliable and scalable open platforms available today. By utilizing this cloud-based platform, Gravity's cloud-based accounting software makes it simple for your business to operate from anywhere without the startup costs associated with other accounting applications.
Gravity users are always using the newest and most advanced technology. With tools such as Power Automate (aka Microsoft Flow), Power BI and Power Apps, Gravity users can easily extend their applications without the need for expensive developers – there are no limits, unlike that of proprietary software. Businesses have the ability to pick and choose which modules they want. For instance, Financials from Gravity, Time and Billing from TotalServ Pro, Grant Management from GrantVantage, CRM from Microsoft and so much more.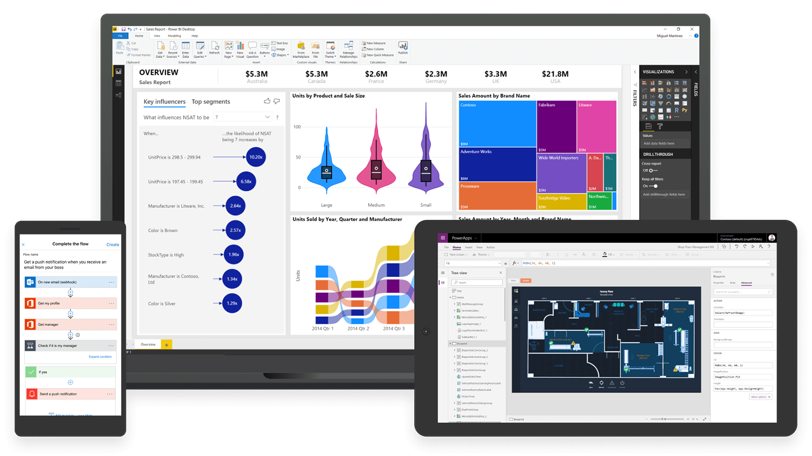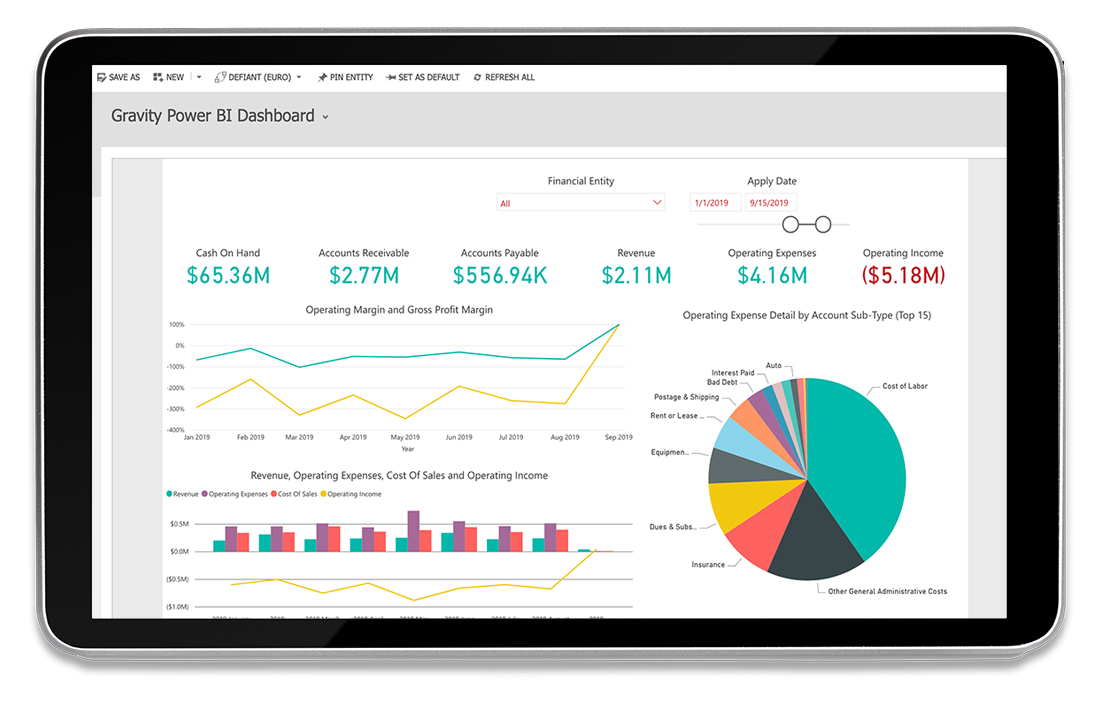 Designed to meet any need - no matter the industry or company size
Gravity's online accounting solution has many features of an enterprise system without the ERP price tag. Features include complete accounting audit trails with a one-click correction to any transaction, strong multi-location inventory control and multi-company financial reports, just to name a few. With Gravity, you can easily enter and manage a transaction on one screen, with no popups or multiple clicks needed. This streamlined system allows you to access information faster, powering better insights and better decisions for your business.
Manage multiple companies with ease
QuickBooks, Xero and most legacy accounting systems lack features that make it easy to manage financials for multiple companies and franchises, forcing users to log in and out of databases with no way to easily consolidate and compare numbers between companies. One of Gravity's most loved feature is the ability to manage financials from multiple companies in a single database – our customers know that Gravity can support their growing business long into the future whether they have 2 or 2000 legal entities.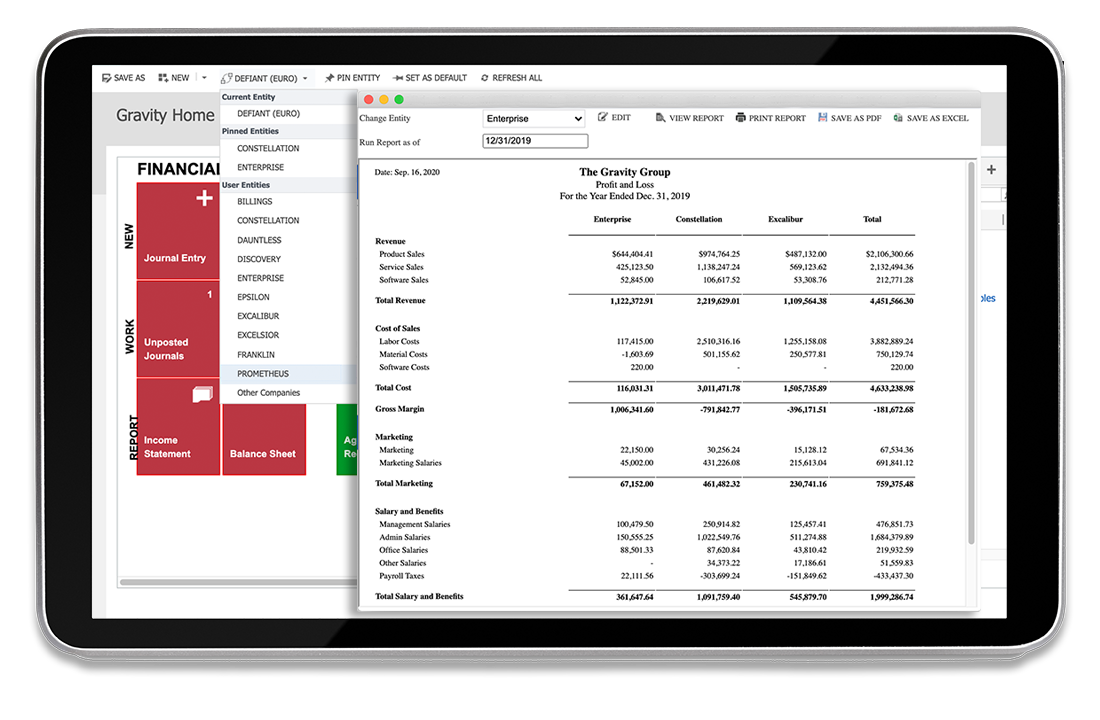 Ready to move your business forward?
Gravity's robust features are designed to leverage your company's greatest asset, its people. Our guiding principle is to simplify the lives of end users while providing your company with the platform it needs to grow. With features that can be personalized to meet your needs, Gravity works how you want it to work, eliminating headaches and increasing efficiencies to drive results for your business.
Check out our top 10 reasons to upgrade to Gravity Software and see how you'll have everything you need to take your company to the next level.
An award winning, trusted solution
More ways Gravity helps empower
better, smarter accounting: