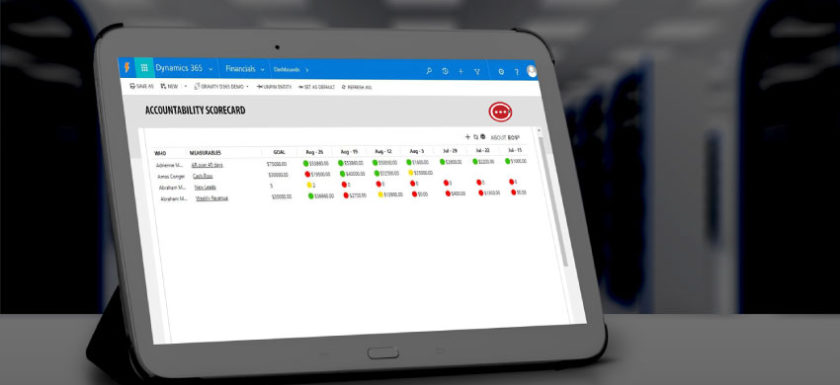 What is the Entrepreneurial Operating System® (EOS®)?
EOS is a comprehensive business operating system, integrating a holistic business model with a complete set of simple business tools and a proven business process to align and synchronize all the pieces of your business to produce the results you want. In three words:
Real. Simple. Results.
Gravity Software's™ (Gravity) cloud-based accounting software provides you with the necessary tools and processes to help your businesses grow. Gravity's Accountability Dashboard works well for companies running EOS.
EOS helps businesses with three things: Vision, Traction®, and Health.
Vision
First and foremost, EOS gets the leaders of your business 100% on the same page with the vision for your organization: who you are, what you do, where you are going, and how you will get there.
Traction
EOS helps your leaders become more disciplined and accountable, consistently executing things well and achieving every piece of your vision.
Health
EOS gets your leaders to become a healthy, functional, cohesive leadership team, because leaders often don't function well together in a group.
Gravity is the first online business management application exclusively written for smart businesses. More than just accounting, Gravity provides you with the necessary tools and processes to help your business grow.
"Gravity Software is uniquely positioned to add value with its accounting functionality written on the Microsoft Power Platform (aka Dynamics 365 CRM) platform", said John Silvani, President & CEO of Gravity. "We are able to automatically calculate financial, operational, and activity-based metrics, allowing companies to spend more time analyzing the results."
By utilizing the Microsoft Power Platform (aka Dynamics 365), Gravity's financial software makes it simple for businesses to operate from anywhere, at any time without all the startup costs associated with other accounting applications. Learn more and schedule your online demo today!
Gravity Software
Better. Smarter. Accounting.