Define Your Reporting Structure
Gravity Software's™ (Gravity) flexible Segmented Chart of Accounts allows you to define what your companies reporting structure will be. Whether its departments, profit centers, or divisions, Gravity provides you the flexibility to easily create your own account structure.
You have the ability to create just one main account number or a more sophisticated segmented structure for multi-locations or cost centers. And with our flexible Dimensional Reporting, you have unlimited possibilities for organizing you financial reporting.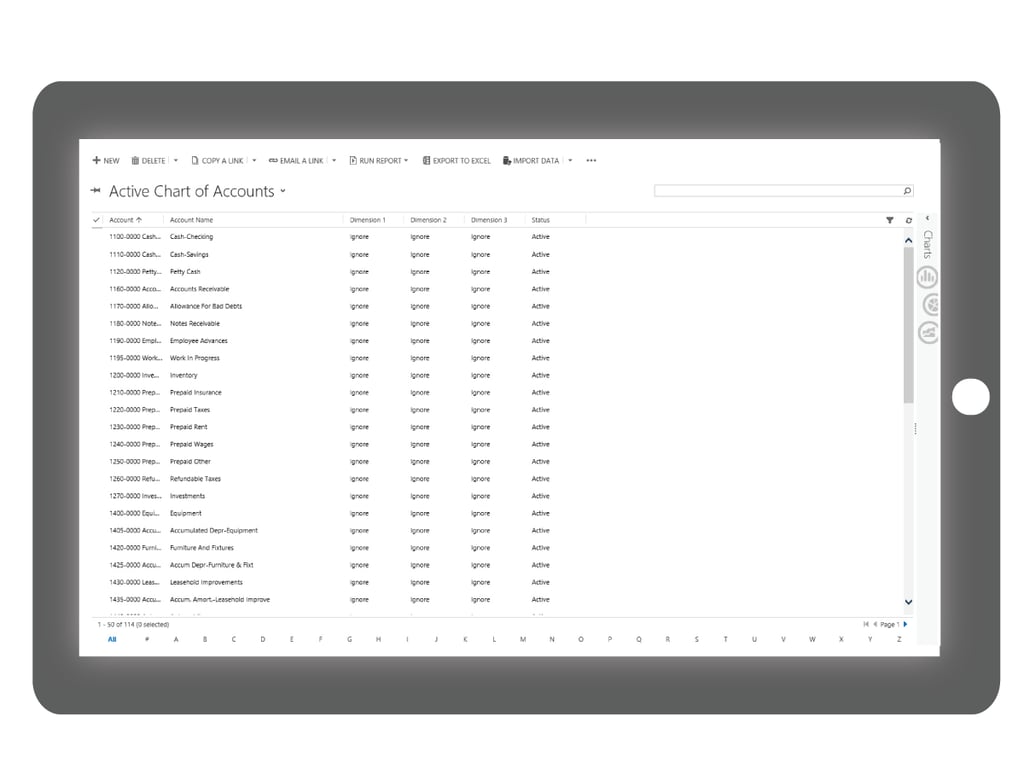 By utilizing the Microsoft Power Platform (aka Dynamics 365), Gravity's cloud-based accounting software makes it simple for businesses to operate from anywhere, at any time without all the startup costs associated with other accounting applications.
Gravity's guiding principle is to simplify the lives of our users while providing SMBs the platform they need to grow. Learn more and schedule your online demo today!
Gravity Software
Better. Smarter. Accounting.