Healthcare organizations: Getting past financial reporting limitations
---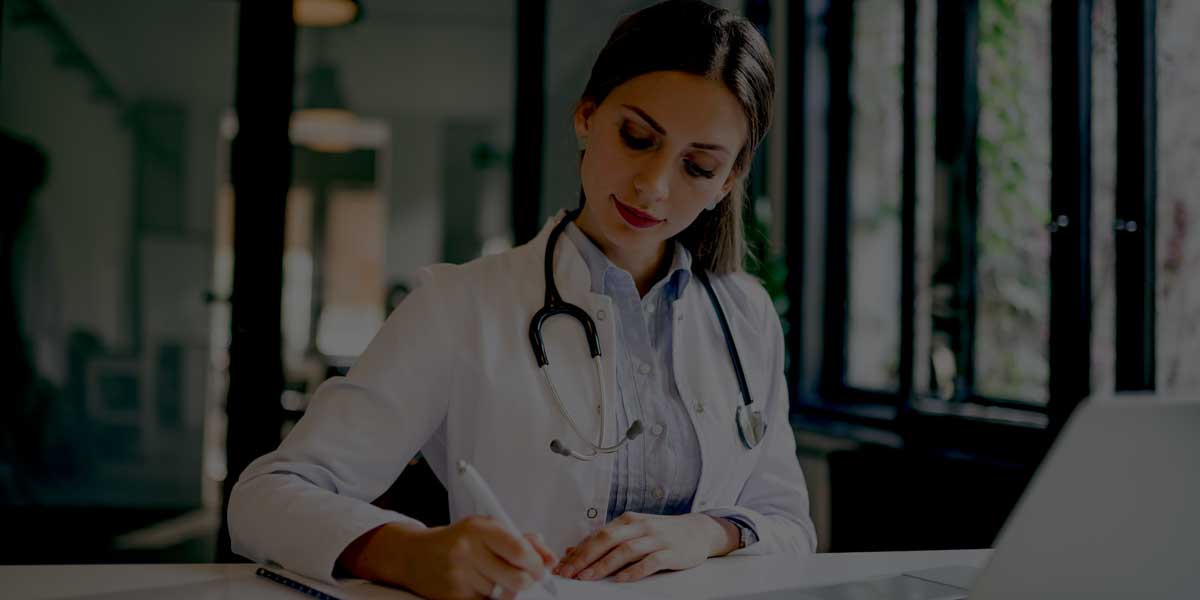 The coronavirus pandemic has turned the healthcare industry on its head. At a time when public health is being prioritized more than ever, many healthcare provider revenues are suffering as elective and non-critical procedures are halted. Because of these challenges, it's critical for healthcare administrators to have full visibility into financial data so they can make the best possible decisions regarding operations and long-term business strategy.
One way to do this is by upgrading to an accounting solution that provides robust reporting and analytics capabilities while ensuring HIPAA compliance. Pandemic or no pandemic, here's how advanced accounting software could help your healthcare organization meet significant financial challenges.
HIPAA compliance
The number one priority for any healthcare administrator when considering new software should be HIPAA compliance. Patient care and privacy will always supersede any financial concerns. This is why many healthcare organizations use proprietary accounting software that is purpose-built to ensure patient data remains secure. But this is also what often holds organizations back. While these accounting systems appropriately address data privacy concerns, they often lack other features that could empower leadership to address serious financial challenges. Healthcare leaders should strive to find software that not only satisfies HIPAA requirements, but also provides innovative ways to assess healthcare financials and make better decisions.
Gravity Software® (Gravity) is an accounting solution that is HIPAA compliant because it was built on the Microsoft Power Platform (aka Dynamics 365 CRM). Compliance is baked into the solution with a HIPAA-compliant database that remove any worry about personal data becoming compromised. Gravity also provides advanced multi-dimensional reporting so you can easily track and analyze the metrics that are most important to your business. Gravity also offers Microsoft Power BI, a business intelligence tool so you can transform your data and gather crucial insights that allow you to position your organization for optimal financial health.
Multi-entity reporting
As every administrator knows, a healthcare system is often composed of multiple healthcare facilities, clinics and specialty centers, each with its own legal entity. With basic proprietary accounting systems, compiling financial data from these various locations often requires redundant data entry or other tedious manual processes. This wastes time and resources that could be allocated more effectively elsewhere. To make the best possible decisions for the organization as a whole, leaders need to be able to quickly and easily access comprehensive financial data from multiple locations and entities.
Here again, a solution like Gravity can help unlock incredible potential for healthcare organizations. With Gravity's multi-entity reporting features, healthcare administrators can view comprehensive reports that paint a complete picture of your organization's financial health. This will not only help you to increase efficiency in your reporting process, but you'll also be able to respond more appropriately to complex financial challenges. Instead of wasting time compiling reports or viewing data on a piecemeal basis, you can concentrate on devising strategies that will benefit your entire healthcare organization.
Accounting software that goes beyond basic financial data can help you optimize other areas of your operation as well. For example, Gravity lets you track multi-location inventory to ensure every location in your healthcare system has the supplies they need. This kind of enterprise-wide visibility can not only help you make better financial decisions, but it can also help you improve patient care.
Real-time analytics
The more current your data is, the more useful it is. This is particularly true for healthcare organizations at a time when the industry landscape and financial outlook seem to shift almost daily. If you're acting on data that is months or even weeks old, you won't be capturing the reality of the situation you're facing today, and you won't be able to respond accordingly. This is why having real-time data and analytics is so important.
Consider a cloud-based accounting solution that can provide real-time insights across your entire healthcare organization. Having up-to-the-minute data gives you a more accurate assessment of your current financials so you can adjust your strategies accordingly. Instead of waiting for reporting to be compiled, or using outdated information, you can utilize reports to respond as quickly as possible to the latest developments in the industry.
No one knows how long the disruption from the coronavirus pandemic will last. But for healthcare organizations to successfully survive this turmoil and come out thriving on the other side, administrators need a better way to track and analyze key financial data. By upgrading your accounting software, you can achieve better data visibility and access critical insights that will allow you to successfully guide your healthcare organization through uncharted financial territory.
Want a better way to analyze your healthcare financials? Contact Gravity Software today to schedule a demo and see how our powerful accounting solution can unlock your organization's potential and help you rise to meet serious financial challenges.
Gravity Software
Better. Smarter. Accounting.
May 19, 2020 9:43:32 AM