7 advantages of cloud accounting software for fast-growing businesses
---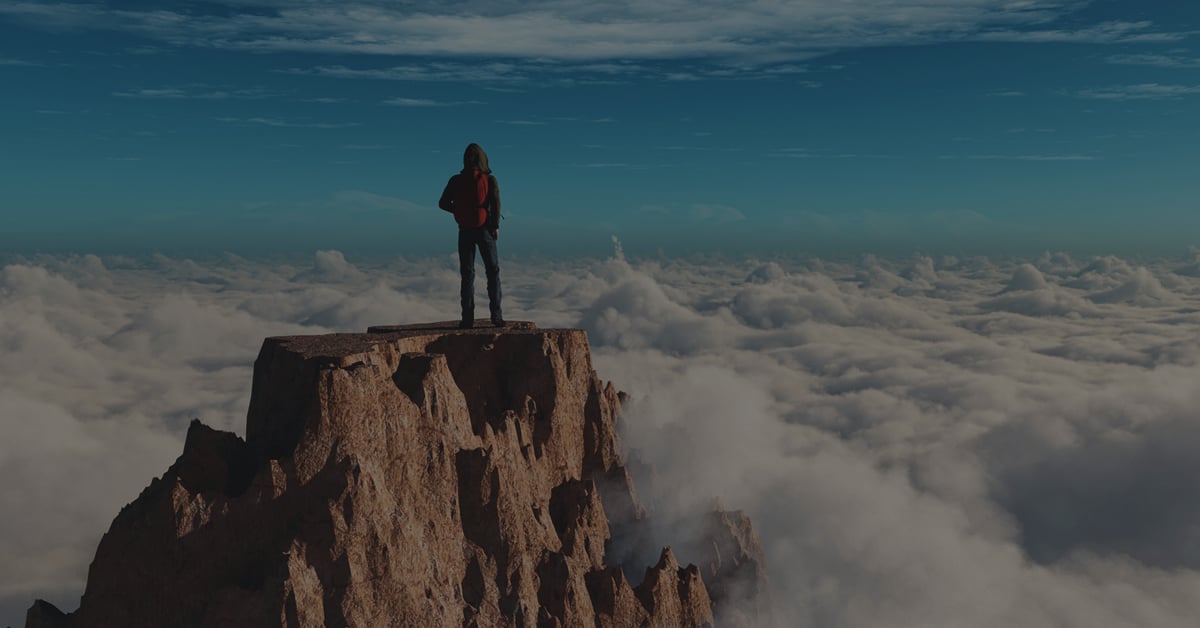 As your company grows, having efficient, reliable processes can make the difference between success and failure. With so much at stake, many CFOs are recognizing the advantages of cloud accounting software. It's no wonder the cloud accounting software market is expected to grow to over $416 million by 2024, according to Fortune Business Insights.
Here's a closer look at what's driving that adoption.
What is cloud-based accounting software?
Unlike on-premise software solutions that require frequent maintenance and expensive upgrades, cloud-based accounting software is hosted by a provider who handles those costs and charges a subscription fee to cover them. Like other cloud solutions, cloud-based accounting software is easy to access anywhere. Cloud accounting software is accessible online no matter where employees are, allowing them to access your data quickly and easily as long as they have an internet connection. Instead of needing access to your server or a virtual private network, team members simply log in securely online anytime from their web browser.
All financial information is updated in real time.
Advantages of cloud accounting software
Scalability
Many legacy solutions are restricted to just one location and are based on hardware that cannot easily be changed. When the business expands, you need to install more systems at each location. You also need additional storage space and secure remote access to those systems. At a time when many employees now expect to have the ability to work remotely beyond the pandemic, the inability to offer remote access can hinder growth. Cloud-based software solutions are built on a flexible and scalable platform that provides more resources as needed. It's easy to add users as your company grows.
Affordability
Traditional on-premise systems can be expensive to implement, maintain and update. First, you'll need to invest in hardware, including servers and firewalls. This can result in significant upfront capital costs. You'll also need to factor in the costs of server maintenance, data backup, secure remote access and an in-house IT team to support the system if you don't already have one. You'll also need to secure separate budget approval each time you need to update the software, which could cost tens of thousands of dollars. These updates can also be time-consuming.
Cloud accounting solutions don't need servers or hardware to run and tend to be more cost-effective since maintenance and updates are included in the monthly subscription price. The costs also tend to be much lower since those costs are shared among many users.
Data security
A recent report reveals an alarming increase in the number of cyberattacks on accounting practices of all sizes. A data breach can cost your company millions of dollars and compromise your brand reputation if a ransomware attacker releases sensitive information on your customers or financial data that was intended to be private.
Cloud accounting software vendors typically run in professionally managed data centers with 24/7 analysis of cyberattacks. Software companies update their solutions regularly to stay up to date with the latest best practices. Most cloud accounting software solutions also require a log-in with multi-factor authentication and have predefined security roles to provide all users with the appropriate level of access.
The best cloud accounting software also includes full audit trails so you can keep track of the changes each user makes.
Business continuity
In the event of a natural disaster or system compromise, the cost of downtime could be significant. One Gartner survey estimates that cost at about $5,600 per minute, or $300,000 per hour, depending on the size of the organization.
Most cloud-based software solutions have built-in data backup, system redundancies and clear restore time objectives. They have extensive plans in place for data recovery to minimize any impact on your organization and an IT team responsible for testing those plans. If your organization is relying on its own backups and you don't have strong internal IT support to enable a fast recovery, you could experience significant downtime.
Built-in integrations with other solutions
Many legacy software solutions were either designed for a single purpose or built as large, complex ERP systems intended to cover all business operations. That means they often lack the flexibility to integrate with other more modern, cloud-based solutions.
That includes solutions you use for billing, business intelligence, email, inventory management, purchase orders and sales. Even among cloud providers, there can be a wide disparity between solutions when it comes to what integrations are standard and which ones need to be custom-built or purchased from an independent software vendor.
When it comes to your accounting software, it's worth taking the time to find a solution that integrates well with the other technology your organization already uses.
Training and support
The best cloud accounting software should be so easy to use that it doesn't require extensive training, but there's always a learning curve with any new solution. If your solution is on-premise, your own IT team will have to make time for training, troubleshooting and support.
With a cloud-based accounting solution, you typically have a team of specialists dedicated to technical support and client success. In addition to addressing issues, they can also work with you to help you make the most of your investment. They may even introduce new features and functionality based on your input.
More innovation
Cloud-based systems don't become outdated because the provider constantly releases updates at no extra cost. You don't have to worry about running on old versions. This helps your organization stay up to date with the latest technology and accounting best practices.
Get more from your cloud accounting software with Gravity
If you're a finance leader of a fast-growing company, you can experience all the benefits of cloud accounting and more with Gravity Software.
We specifically designed Gravity to support multi-entity accounting, eliminating the frustrations many professionals encounter when they use small business accounting solutions like Quickbooks or Xero. With Gravity, your company can easily share vendors, customers and expenses across entities without needing to log in and out of a dozen different databases. Creating multi-entity financial reports takes just hours instead of days. Built on the Microsoft Power Platform, it has all the robust security features of Microsoft with access to hundreds of applications, including business intelligence and the Microsoft Office 365 suite. You also have the ability to create personalized, automated workflows even if you don't have any development experience.
Gravity makes it easy to add users as your organization grows and grant everyone access to only the information they need. Your executives may only want to see cash flow reports and approve expenses, while certain department managers may need access to a more detailed breakdown.
See why more companies choose Gravity as their cloud accounting software. Schedule a live demo today.
Gravity Software
Better. Smarter. Accounting.
---
Feb 24, 2022 1:26:14 PM