Two simple ways for your business to analyze data
---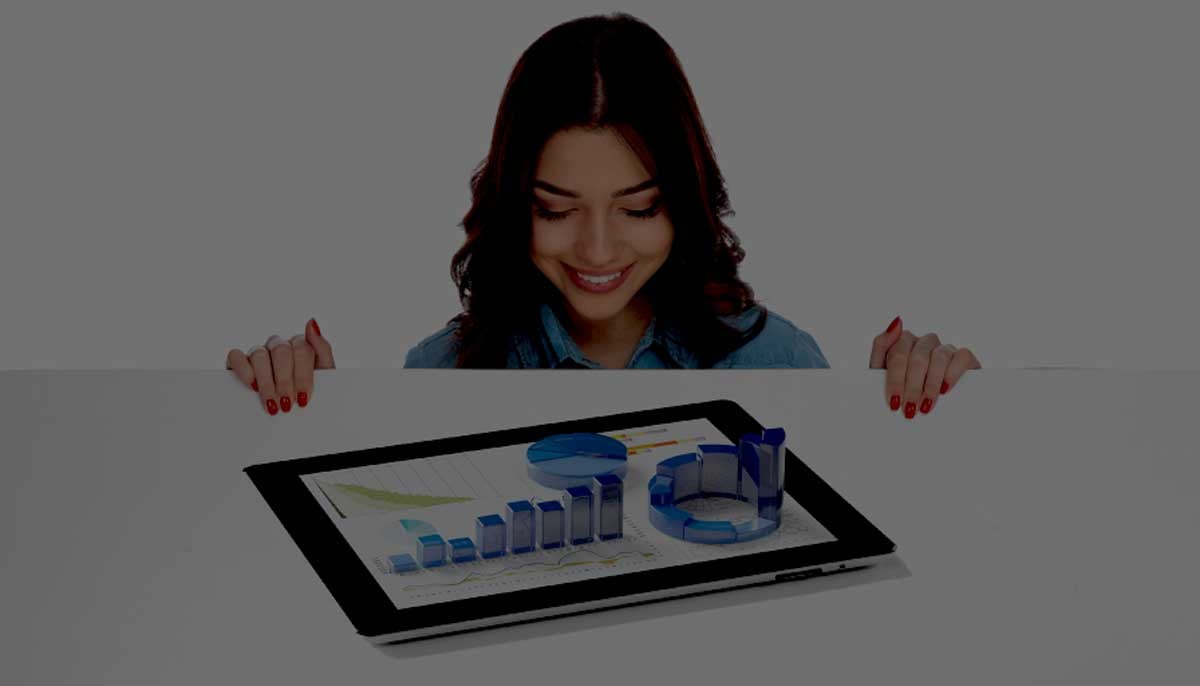 Want to get a clear view of your business? You'll need more than a quick glance at a few reports. The true nature of your business lies within the smallest details and trends, and the only way to get to them is by slicing and dicing your data into pieces. It's possible with the Microsoft Power Platform (aka Dynamics 365 CRM). Dynamics 365 has an Advanced Find feature that allows users to search and filter across all types of information in your system with nearly no limitations based on your security profile. You can analyze data, save, export, and even share search results with others in your company! Whether you need to find the correct spelling of a customer's last name or you need to analyze their past transactions, Dynamics 365's Global Search and Advanced Find commands can get you there.
Global search
Let's say you need to search your data for a quick statistic regarding one of your customers. Simply typing in your keyword in the top search box tells Global Search to compile the results for you. You can even use an asterisk (*) as a wildcard character to search your data for partial text. You can configure Global Search to scan up to 10 different types of information at one time! You can even specify which 10 types of information are scanned first, allowing you to access your data quickly and easily.
Advanced find
Need a deep dive into your data? By using the Dynamics 365 Advanced Find command, you can not only search, but also filter across all types of information in your system without limitation. Advanced Find lets you compose data for export to Microsoft Excel so you can effectively analyze, summarize, and analyze data to see any trends. You can also create PivotTables, which allow you to view your data from different perspectives. If you own Dynamics 365 CRM (aka Microsoft CRM), your sales team will love this feature, not to mention sales managers having real-time information into their sales territories, who's performing the best, and which salesperson is hitting their goals. They really have thought of everything!
[Related: No developers? No problem. Personalized accounting dashboards are easy with Gravity Software]
Imagine the possibilities
Everyone has experienced the stress of quickly trying to find information when a customer is on the phone asking for answers about their account. How convenient would it be to instantly see details about their business, upcoming appointments, service tickets and order history?
What about financials?
Maybe you need to check an invoice, payment, or anything else. Well, you can with Gravity Software® (Gravity)! Gravity built its cloud accounting software on the Microsoft Power Platform, one of the most reliable and scalable platforms available today. Gravity's advanced features includes complete audit trails, strong multi-location inventory management, and robust multi-company consolidating financial reporting, to name a few. It's never been so easy to analyze data!
Gravity brings the applications that run your operations and financials together with the familiar applications you already use and know. By being built on the Microsoft Power Platform, you can take advantage of the Advanced Find feature and drill down into information that matters the most to you. You can save the desired formats for future use so you don't have to recreate a reporting format from scratch every time. Global Search and Advanced Find are two of the many features that are native in Gravity.
Take advantage of this innovative technology and imagine the possibilities to help your business grow more efficiently. Schedule a free online demo today!
Gravity Software
Better. Smarter. Accounting.
Feb 25, 2019 7:00:00 PM