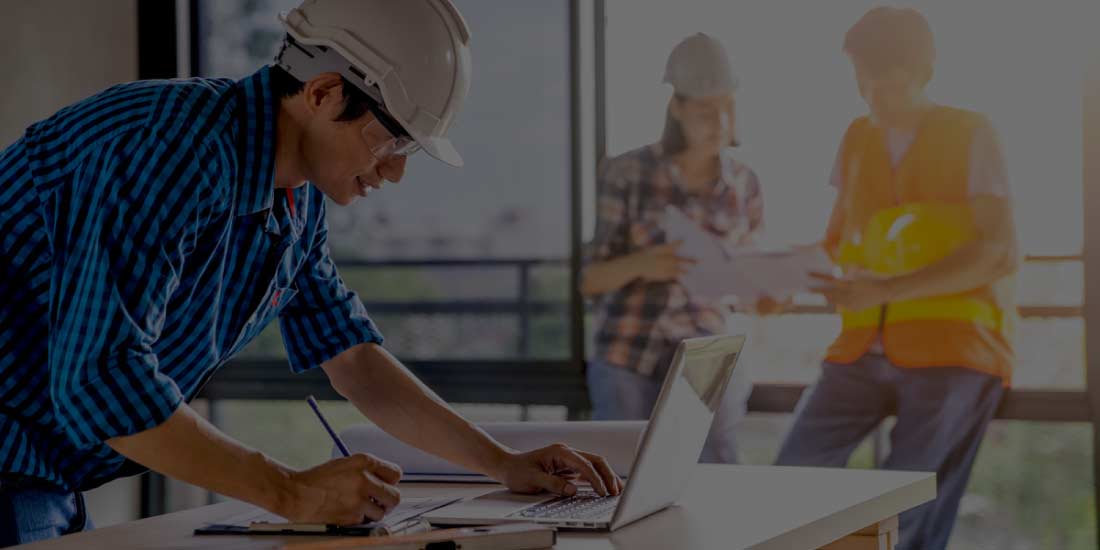 Job Costing - Intelligence
Gravity Software™ (Gravity) continues to partner with industry experts to provide a complete solution for companies that need industry specific job costing capabilities. Gravity's robust cloud-accounting software is built from the ground up on the Microsoft Power Platform (aka Dynamics 365) . A very open platform that hosts over 4 million users worldwide. Gravity's Job Cost solution is designed to assist contractors, subcontractors, and specialty contractors to help automate and streamline their accounting, job costing, billing, resource planning, document management and reporting needs.
Financial Summary
Gravity's Job Cost solution helps you stay on top of your numbers, immediately view the cost of each job by work category to assure each job is profitable and is completed on-time. This separates the most successful contractors with the ones that are just getting by, they know their numbers. The Financial Summary quickly provides real-time insights into the financial status of a job, are you making money or not
Compares Your Estimated Hours vs Actual Hours
Compare Estimated Costs vs Actual Costs
Committed Costs from Purchase Orders
The Financial Summary provides you the flexibility to determine how you would like to track your profitability through user defined work categories and cost cost. Quickly drill down to the details to view the cost details, and if the invoices have been paid.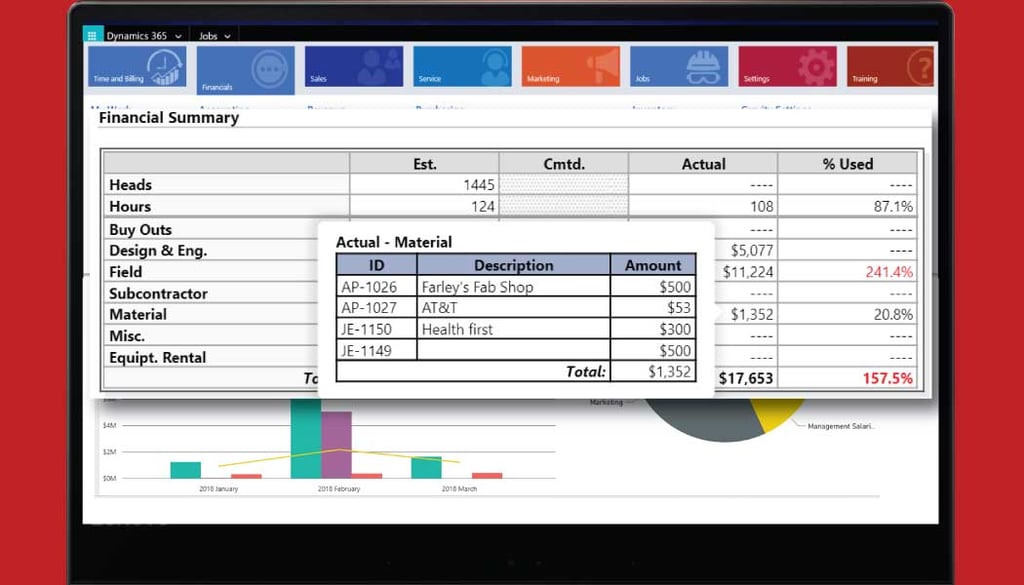 Schedule of Values
The Schedule of Values is generated from the Job Estimate or manually entered, and is used to create invoices. Simply enter the percentage or amount to bill by floor, work type or anything and the system does the rest. This includes withholding the retainage, generating the invoice and producing the G702 and G703 AIA documents.
A retainage percentage is user defined by job. Quickly view the total scheduled value (sale amount) by:
Amount Billed
Amount Retained to Date
Amount to Finish
Percentage Completed (Billed)
Final retainage can be billed along with the final invoice or a separate final retainage invoice. Gravity's Job Cost has an Adjustment feature to adjust retainage or invoice amount when a customer pays the retainage before it is due or when things happen, and they do. The system updates the G702 and G703 forms with change order information.
Seamless Integration
Gravity's Job Costing solution you'll never enter data twice. When the data is posted, the job cost system is immediately updated.
Accounts Payable vouchers are associated with one or many jobs and work types. When you post the voucher it updates the job.
Purchase Orders provide the ability to track the committed cost on one or many jobs and work types, optionally, require receiving so you can always assure that you are paying for what you received. Inventory provides the ability to transfer inventory items to a job.
Journal Entries, credit card charges and bank charges can be associated with a job and work category as well.
Additional Job Cost Features
Reports – Quickly view receivables, payables, purchases, job profitability , cost analysis , Work In Progress
Job Dashboards
Job Review Management
Job Time Cards with Ability to Enter Burden Rates
Document Management, Store all documents associated with a job.
View details on your phone or tablet when you are on a job.
and Much More
If your business is doing workarounds on outdated technology, or it's too complicated and difficult to use, schedule your online demo today.