Accounting cybersecurity: How the cloud enables disaster recovery
---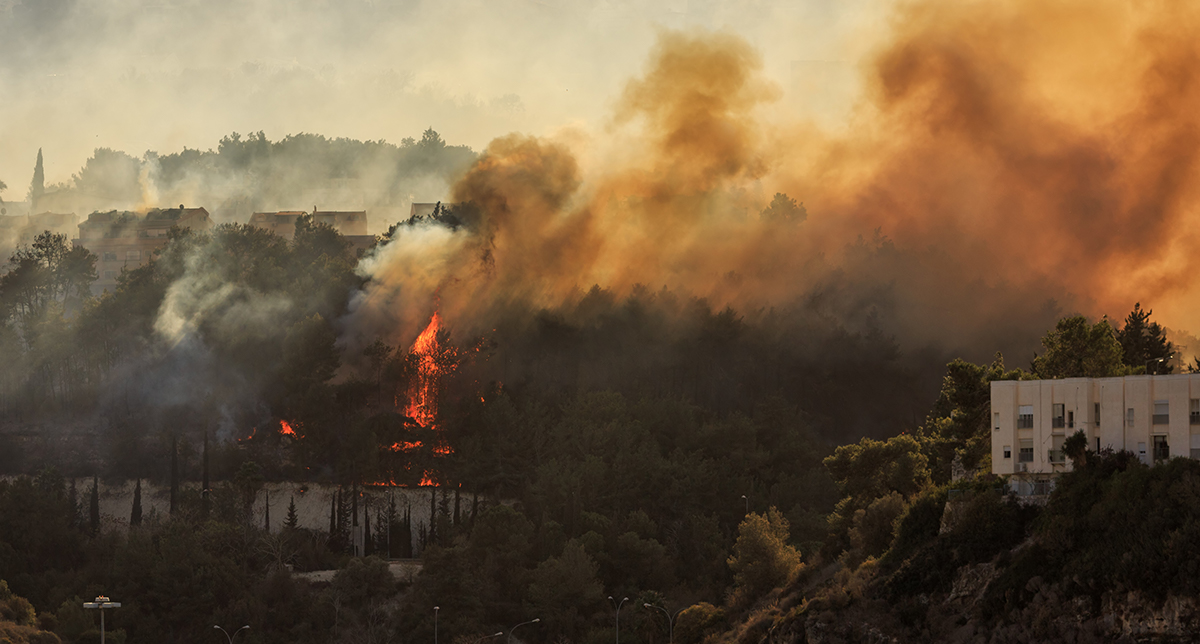 Concerned about keeping your key business data safe and intact? If you're still storing it on-premise, maybe you should be worried about your accounting data security.
One 2019 survey of U.S. businesses found that 96% had experienced a system outage within the past three years, while 95% had experienced at least one brownout. That kind of frequency could be hugely problematic for businesses that have dragged their feet about moving to the cloud, and the survey indicates a surprising number have yet to convert. Accounting Today stated that only 58% of large businesses were using some type of cloud accounting, indicating many aren't fully equipped when it comes to their accounting and cybersecurity.
One side effect for those slower to adopt the cloud is that disaster recovery (DR) plans for on-premise systems can be complex, time-consuming and/or expensive to manage and monitor, partly because server capacity can only be expanded through the purchase of additional computing equipment. And unfortunately downtime can cost an average $11,600 per minute for the average-sized business, another study reports.
"Data loss and downtime continue to plague organizations of all sizes," report the authors of the 2019 study. "At the same time the cloud is playing an increasing role in data protection, with a majority of organizations now using the cloud as a critical part of their data protection strategy. Increased adoption should lead to lower costs, improved services, and more vendors offering cloud products."
There's no disputing that the cloud is a better place to be when you're tasked with bringing data systems back up to speed following a disaster — and that's true whether the event involves a weather catastrophe, a device failure, a cyberattack or simple human error. Here's a summary of the disaster preparedness advantages you gain when your info is all in the cloud.
Stormy weather? Cloud cover can help
State-of-the-art network infrastructure makes sure errors or issues are immediately addressed by your cloud provider, which also ensures 24/7 support, maintenance and upgrades of your cloud data. That quick response eliminates or limits downtime, so you won't incur significant financial losses.
A Disaster Recovery (DR) plan for your cloud data can be formed and regularly tested and updated based on your infrastructure, potential threats and vulnerabilities. The plan will include chronological actions that should be taken to protect your most critical assets during a disaster. "Ask a line of business managers about disaster recovery, specifically what data they need to recover and when by, and the answer is likely to be 'All if it — and now,'" notes Stephen Pritchard on ComputerWeekly.com. "Businesses and their customers are less and less tolerant of downtime, and of data loss. That pressure has forced IT systems architects and DR teams to work to shorter recovery time objectives and recovery point objectives."

You need not build a secondary physical site with hardware and software to which to transfer your data in a crisis. The cloud acts as your secondary DR site.

DR in cloud computing can be set up to take effect automatically and can be monitored remotely on any device, from any place that has internet access.

You can scale your data storage up or down as needed, without requiring cloud computing resources and without paying for more than you need.

The cloud stores your backed-up data across multiple geographical locations, such that there can be no single point of failure. A backup copy is stored even if one cloud data center fails. "My own DRP is pretty simple: We have everything … in the cloud," writes CPA Dawn Brolin. "This means that if my physical office is wiped out, I can go to a safe — preferably tropical — location with Internet access. My practice will not skip a beat. Anything beyond my client documents and personnel information that was in the office can be replaced with a business interruption insurance claim."
How Gravity Software and Dynamics 365 pitch in to help
When you trust your accounting to cloud-based Gravity Software®, your data is subject to some of the best security controls available.
For one thing, our comprehensive solution offers full role-based security, allowing you to define exactly which users can access different elements of your company's financial information down to field attribute level. Working remotely is not a problem with the proper security measures in place. Employees can collaborate from anywhere, at any time.
For another, Gravity is built on the cloud-based Microsoft Power Platform (aka Dynamics 365) , which can serve as a central repository for all the information most crucial to your business. That allows you to easily and efficiently add the other power apps that will best help your business grow.. And because everything is hosted, updated, secured and maintained by Microsoft itself, your data is subject to close oversight by industry experts.
Together with Microsoft Power Platform, Gravity Software can provide you excellent levels of protection when it comes to both general security and recovery from disasters. Learn more and schedule your online demo today.
Gravity Software
Better. Smarter. Accounting.
Mar 12, 2020 10:28:47 AM