Do you need better access to your banking data?
---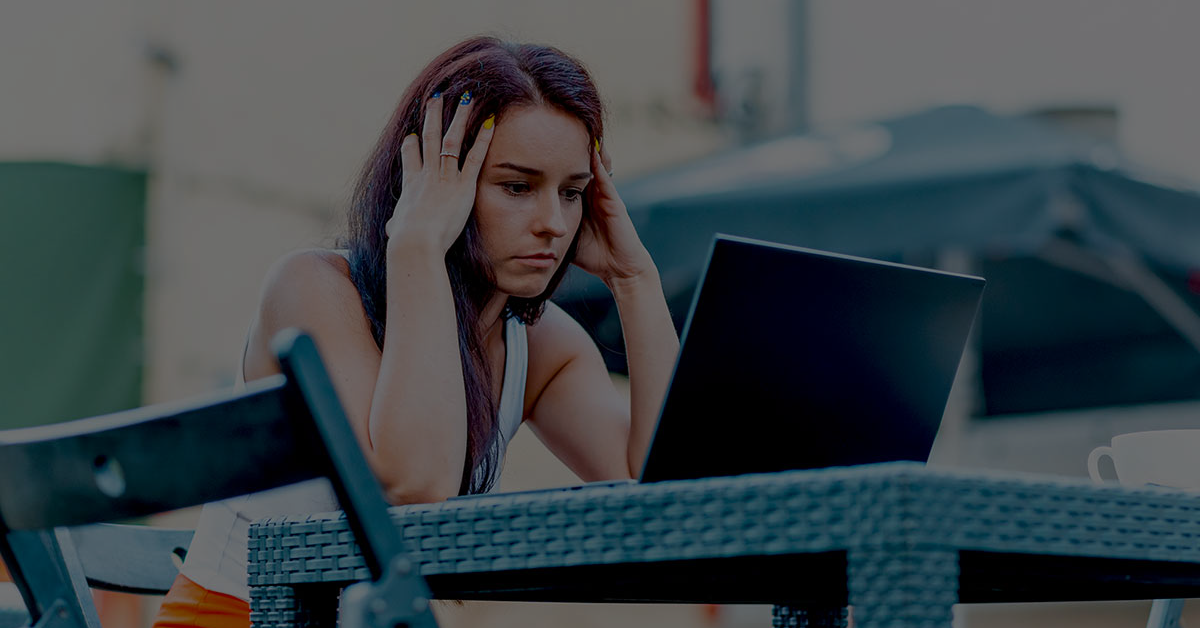 If you're the CFO of a fast-growing business, you need fast and reliable access to your bank and corporate credit card transactions to keep your accounting system up to date.
Now, Gravity Software has made it even easier to see a side-by-side view of your bank transactions and match them against your internal records with our latest updates. Learn more about why this matters and how it works.
---
What is a bank account aggregator?
Bank account aggregators work behind the scenes to pull users' financial data from their various banks, credit card providers, investment vehicles and more. If you use an app like Mint to view your household accounts, the data you see has arrived on your phone screen courtesy of a bank account aggregator. Other applications provide aggregated bank account data specifically for businesses.
The information a bank account aggregator provides your business is invaluable. But does it really matter which aggregator is pulling your financial data? The short answer is "yes." There are a few key qualities that distinguish a superior bank account aggregator from others.
Connections
Because the FDIC only insures deposits of up to $250,000, businesses may work with more than one bank in order to spread out their funds and ensure better protection. A bank aggregator needs to be able to link up with any banks or other financial data sources you use, or else your team will be stuck visiting multiple websites, downloading emailed documents or even sifting through paper statements to get a full picture of your company's accounts. It's standard for a bank account aggregator to link with thousands of banks, credit card providers and even investment accounts. The more financial data sources an aggregator is able to link to, the better the odds that you'll have one-stop access to all of your financial data sources, both the ones you work with now and the ones you may work with in the future. This should include not just bank accounts, credit card providers and investment vehicles but also bills, loans, mortgages and insurance.
Data aggregators grow smarter the more data they have and the more customers and accounts they incorporate. An aggregator with an extensive network of data source connections is beneficial to your business not just in the present, in that you get a better picture of your finances, but on a long-term basis, as the aggregator continually "learns" from its various data sources.
Accuracy
When you view the financial data for your business, you need a picture of what your finances look like now. Not a few days ago. Not even a few minutes ago. If your bank data doesn't sync properly, is outdated or isn't available at the time you need it, then you risk, at best, inefficiencies in your operations. At worst, though, you risk making important decisions based on inaccurate information. This can also happen if your bank account aggregator provides incomplete information – say, if there is trouble bringing in data from one of your accounts. You might not even find out your data contained errors or gaps until you've already acted upon it.
Security
It's important that any vendor your business works with has the proper security protocols in place. That goes double for a bank account aggregator, as you are potentially giving a third party access to every transaction you make. The nonprofit, government-authorized Financial Industry Regulatory Authority (FINRA) encourages businesses to take certain steps as they consider whether to work with a particular bank account aggregator.
Ensure that the aggregator collects only the data necessary to provide the service you've engaged them to do.
Know what rights you're granting the aggregator with respect to accessing your accounts and using your data. Do they share your security credentials with or sell your data to a third party?
Read the aggregator's terms of use, privacy and security information to find out whether they use encryption when retrieving data, the steps they have in place in case of a breach, and what liability they bear in case of consumer loss because of a breach.
Make sure the aggregator is collecting data and using it accurately. One easy way to find this out is to periodically check the data yourself against your primary source accounts.
Read reviews and research whether there have been any lawsuits or complaints against the aggregator.
Gravity Software and Plaid: a sound partnership
If you're a business planning to view your financial data through your accounting software, it's unlikely you'll be able to choose the bank aggregator you use. But because the ability to access timely, complete financial data is a key to your company's success, the bank account aggregator a particular software provider partners with is something to take into consideration when choosing an accounting solution.
Gravity Software recently partnered with leading account aggregator Plaid to better serve our clients. Some of the benefits Plaid brings to the table include:
Connections to more than 12,000 financial data sources throughout North America and Europe, meaning you're likely to have access to all of your accounts in one place.
Quick and easy connection to your bank accounts. Simply select an institution, enter your credentials and begin reviewing your accounts.
Bank-level security that adheres to leading industry practices. Plaid is subject to examination by the U.S. Federal Banking Agencies and has undergone almost 200 due diligence audits and assessments conducted by its institutional clients and prospects over the last 24 months.
A commitment to data privacy. Plaid never sells identifiable consumer data and uses controls such as encryption for data that resides on its systems.
Dynamic data that automatically populates, giving you a real-time look at your accounts.
Rich, contextualized transaction information that includes merchant identification and accurate classifications powered by machine learning.
At Gravity, we're already proud of the product we've built. Designed especially for medium-sized multi-entity businesses, we bridge the gap between entry-level accounting software, which may not have all the features and capabilities a growing business needs, and a cumbersome enterprise resource planning system that may be too unwieldy (and expensive) to serve a small- to medium-sized company. Built on the Microsoft Power Platform, Gravity offers key features such as workflow automation, business intelligence, and consolidated reporting.
But the world is changing. Technology is changing. Companies' needs are changing. And at Gravity Software, we're ready to meet your enterprise's evolving needs by continually upgrading our capabilities and fostering new partnerships, such as our newest partnership with Plaid, to keep serving our clients at the highest possible level.
Explore more of our new features to see how Gravity Software works for your business.
Gravity Software
Better. Smarter. Accounting.
Aug 18, 2023 12:13:03 AM