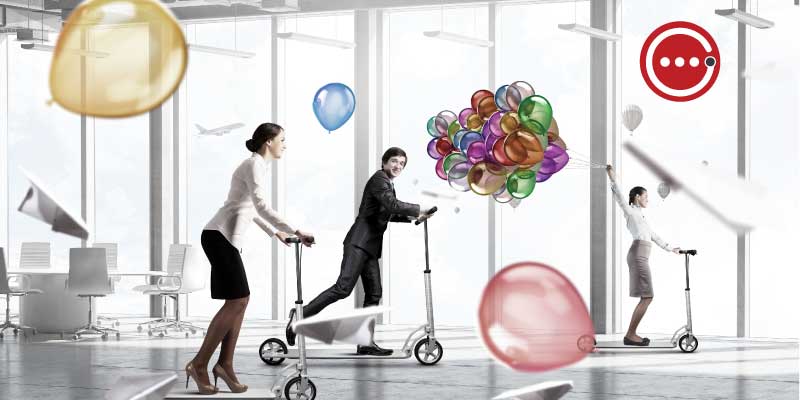 There was a time when I had fun with every Debit and Credit I posted. I looked forward to making Adjusting Journal Entries and could not wait for my month end bank reconciliations. There was a time when accounting was fun; then I woke up from that dream. Accounting was never fun. But what if fun is having more time to spend adding value to my organization, being more efficient and not having to work weekends?
Too many accounting systems are designed by technical people who do not have the real-world experience of using an accounting system every day. These are individuals who have not had to post journal entries, or run monthly financial statements, or even do that monthly bank reconciliation.
Making accounting fun again is about delivering a real-world accounting system that solves real-world issues. For example, your accounting system should be available when you need it without having to jump through hoops. All the technology plumbing should just take care of itself. Why should we worry about hardware and wires anymore?
In today's business climate, over 50% of organizations have more than one legal company. It may be just for tax, industry or competitive reasons. Why do so many accounting systems make it hard to work with multiple companies, often requiring double or triple the effort?
And what about that monthly bank reconciliation, tedious time spent matching activity from bank to books, looking for that $59.12 difference in 500 transactions? Ever heard of the 3-minute bank reconciliation?
Why is it so difficult to analyze your business, to really understand what is going on? Most accounting applications today have very pretty dashboards, and that's all they do: look pretty. They don't tell if you have overstocked products. They don't tell you if key customers are buying less from you, and they certainly don't help you predict cash flow.
Well, let me introduce you to Gravity Software's™ (Gravity) cloud-based accounting application, built on the Microsoft Power Platform (aka Dynamics 365 CRM). This is a very open and robust platform allowing users to pick and choose which modules they want to include for their business. With Gravity, you can create a business platform that fits your company's exact needs and it can change as your company changes, grow as your company grows.
At Gravity, we want to make accounting fun again. This means delivering real-world software that solves real-world problems. It means helping you become more efficient, giving the information you need to run your business, not pretty pictures. It means giving you back time to do things that are fun, like dancing and doing the robot. Why not? Learn more and schedule your online demo today!
Gravity Software.
Better. Smarter. Accounting.