Save hours each month with these Microsoft Power Platform services and integrations
---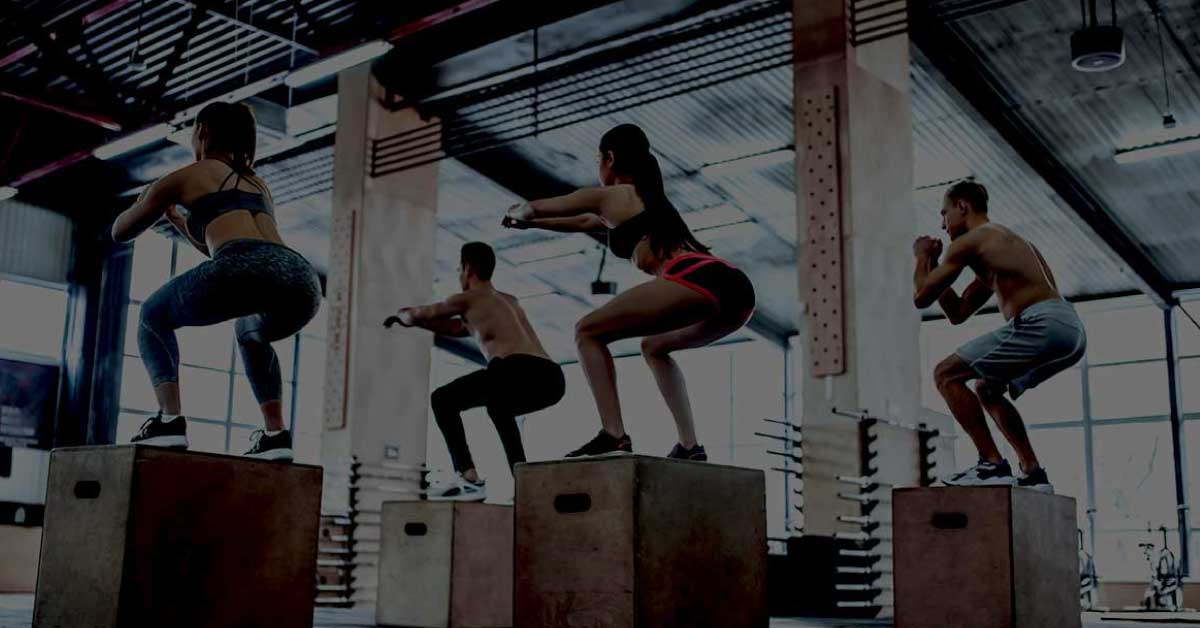 At the end of "The Wizard of Oz," the characters discover that the powers they most desired have been in their possession all along.
The same may be true for you if you use the Microsoft Power Platform.
Have you always wanted to be able to automatically send invoices? To receive a text message when you get an email from a top client?
These Microsoft Power Platform services and integrations can help you handle these tasks and many more. And you may not have realized it even if you're an experienced Power Platform user.
What is the Microsoft Power Platform?
The Microsoft Power Platform is a workflow engine and an ecosystem of connected solutions designed to help your company achieve better business outcomes. That includes business intelligence, automation, a full suite of business applications, and a virtual assistant.
A study commissioned by Forrester Research shows the average company can expect their investment in the platform to pay for itself within 11 months. They also see an average return on investment of 509% and a $25.9 million net present value over a three-year period from using the platform.
"I can build the front end, connect it to a database, build automations that save time, and visualize the results for stakeholders," one user said in a testimonial.
What Microsoft Power Platform services are included?
Using Microsoft Power Platform services can help you increase efficiency, improve customer service, streamline reporting and more.
"By using solutions that are leveraging digital platforms, companies are benefiting not only from the most up-to-date, relevant, curated content but also from working collaboratively with the solution providers and their wider ecosystem of partners," writes Daniel Krauss, Global Consulting Transformation Platform Leader for Ernst & Young. "This translates into faster time-to-market, quicker development of new capabilities, lower implementation costs and a greater ability to adopt new technologies."
The Microsoft Power Platform uses a Low-Code/No-Code approach, so you don't need a degree in computer science to make the most of its features.
If you can drag and drop with your mouse, you're well on your way to creating personalized dashboards, automating processes and even building your own apps.
Microsoft Power Platform services can save you time, money and aggravation while helping your business perform even better than before. Start your Power Platform journey with these four core features.
Power BI
Real-time analytics are key to increasing your company's customer lifetime value, earning investors' trust and helping your employees reach their goals.
With Microsoft Power BI, you can create visually appealing representations of data from all facets of your business. Create a pie chart to show which marketing campaigns led to the most sales, or put together a bar graph to see how much inventory shrink occurred at each of your retail locations.
With Power BI, individual stakeholders can easily personalize their dashboards. This means everyone has access to the information most relevant to their role without having to sift through an abundance of data they don't need.
Power Automate
With the staffing crisis raging on in almost every industry, the fewer mind-numbing tasks your employees are faced with, the more satisfied they'll be with their work. Automation frees up their time for more strategic projects and reduces opportunities for human error.
That's where Power Automate comes in.
With Power Automate, you can easily create an automated workflow to take care of almost any repetitive process that's been bogging down your business.
Automatically send billing reminders when a client's invoice is a certain number of days past due. Automatically enter the person's name and email address into a database when you receive an inquiry from a prospective customer. Automatically follow someone on Twitter when they mention your company in a Tweet.
Microsoft even offers pre-made templates for common automated processes.
Power Apps
You've probably heard "there's an app for that" applied to just about everything.
But that isn't always the case.
Whether it's customer-facing or internal, beneficial to your company as a whole or specific to one department, Microsoft Power Apps can help you turn that game-changing app idea into a reality.
Instead of sitting in endless meetings with a developer trying to convey the exact features your app needs to have — or worse, simply dismissing a great idea as an idle wish — Power Apps lets you get right to work on building the perfect app for your company's unique needs.
Power Virtual Agents
Answering the same questions or dealing with the same issues over and over again can be just as tedious and time-wasting as completing the same mundane processes over and over.
Power Virtual Agents, a more recent addition to the Microsoft Power Platform, lets users create bots to address common questions or issues in realms such as customer service and human resources.
While it's easy to create a simple bot in just a few minutes without any coding, Virtual Agents also offer the ability to use coding or Power Automate processes to handle more complex tasks.
Using Virtual Agents reduces the amount of time your team spends repeating the same information and gives them more opportunities to focus on other tasks.
Integration is a real sensation
While Power BI, Power Automate, Power Apps, and Power Virtual Agents are the pillars of the Microsoft Power Platform's services, there are hundreds of other supported connectors available.
The possibilities for a customized solution encompassing all aspects of your business are virtually unlimited.
Here are just a few Microsoft Power Platform integrations that can enhance your business and improve experiences for all stakeholders:
Dynamics 365
A great customer experience starts with a top-notch customer relationship management system like Microsoft Dynamics 365.
Dynamics 365 is a complete solution that can help you track customer engagement, gain insight into consumer behavior, monitor sales, track leads and more. You can access the components as a suite or go a la carte.
Microsoft 365
Formerly known as Office 365, Microsoft 365 the suite of programs you probably already know and love — Excel, PowerPoint, Word, Outlook, and more. Create spreadsheets, word-processing documents, emails, dynamic presentations and more.
Microsoft Teams
Microsoft Teams is a one-stop shop for all your company's collaboration needs. Share files, chat with colleagues, host video meetings, and work together on content such as PowerPoint presentations in real time.
SharePoint
SharePoint, another Microsoft offering, acts as an intranet for your team no matter where they are or what device they're using.
Share news, data, lists and files and create sites for different departments or project groups.
There are even Power Automate templates to help you get the most out of the application.
Dropbox
If you want some of the benefits of Microsoft Teams or SharePoint but don't need the comprehensive collaboration solution they provide, Dropbox might be a good option for your business.
Dropbox, one of many independently published applications available as Power Platform integrations, makes it easy to share large files with colleagues and customers even if they don't have a Dropbox account.
The application also features some collaboration tools.
Trello
On Forbes.com, financial adviser Tim Maurer describes Trello as a "virtual Kanban machine". Kanban is the Japanese term for "billboard" or "signboard" and a task organization method originally designed to increase efficiency at a Toyota plant.
Teams and individuals can both benefit from this free, Atlassian-owned tool that can help users increase their focus, organize project-related tasks, and have "the gift of visualizing the value of (their) efforts with a done column," as Maurer puts it.
DocuSign
DocuSign is a suite of applications that allows individual and business users alike to create electronic signatures and automate their agreement processes. There is a free version of DocuSign available, so your customers can use it to sign contracts at no cost to them.
Gravity Software
Gravity Software is accounting software for medium-sized businesses with multiple entities built natively on the Microsoft Power Platform. That means that as a Gravity user, you can reap all the benefits the Power Platform has to offer in addition to the robust accounting features built into Gravity.
Use Power BI to create powerful visuals showing your company's capital allocation at a glance. Use DocuSign to finalize purchase orders, SharePoint or Dropbox to allow all parties to access them, and Power Automate to create workflows to manage expense approvals.
Gravity Software operates right within the Microsoft Teams workspace, allowing finance team members to coordinate accounting tasks without missing a beat — perfect for all-hands-on-deck situations such as creating quarterly investor reports or tax preparation.
Gravity also integrates with automated accounts payable/receivable application Bill.com and check printing software PrintBoss, among other programs.
Gravity plus the Power Platform equals business success
Between Gravity Software and its myriad integration options, you have everything you need to keep your business running efficiently and your team at their most efficient and productive.
And if you can't find the application you're looking for among the available Microsoft Power Platform integrations, you can use Power Apps to build it yourself.
If you're already using the Power Platform, you can unlock even more collaboration and productivity with Gravity while benefiting from discounted pricing.
Learn more about the benefits of accounting software built on the Microsoft Power Platform.
Gravity Software
Better. Smarter. Accounting.
Nov 2, 2021 10:27:23 AM