3 reasons cloud accounting is essential to your business
---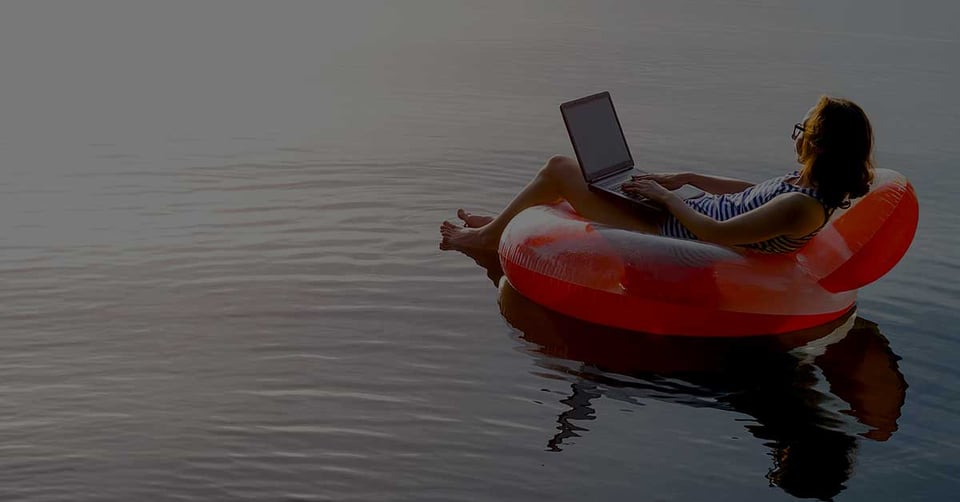 We've all witnessed the biggest benefit of hosting business applications in the cloud after the onset of the COVID-19 pandemic. According to a survey from LogicMonitor, "87% of global IT decision-makers agree the pandemic will cause organizations to accelerate their migration to the cloud, anticipating a decline in on-premises workloads by 2025."
If your business is still running a legacy or entry level accounting solution, you're risking the potential to fall behind your competition and hindering your future growth. Businesses need access to their data wherever they are and in many cases, the best way to do that is to move to the cloud. So besides the COVID-19 pandemic, what's driving businesses to move to the cloud?
Cost
Forbes reports a move to the cloud can reduce company labor costs by as much as 50%, since software does not need to be installed computer by computer. Capital investment is minimal since no in-house servers are necessary, and version upgrades, maintenance, system administration costs and server failures are all managed by your cloud service provider. Even more, companies that utilize 3rd party cloud applications while running legacy systems at the same time, are essentially paying more because of the need to synchronize data between those systems. A modern cloud accounting software can integrate with popular cloud applications (i.e. Microsoft Teams, Office 365, Bill.com) to provide greater cost savings and efficiency.
Innovation
The cloud enables organizations to position themselves for growth and drive transformation. Remote connectivity has now become an essential business need. Cloud based accounting software solutions, like Gravity Software® (Gravity) keeps you connected to data anytime, anywhere that has an internet connection. Teams worldwide can access data and information as if they're in the same building, and there's no need to email or share large files. You no longer need to sort and compile data from multiple sources. With real-time information your accounting and management teams can stay on top of key trends and important business insights. Automated accounting processes, such as multi-entity accounting, accounts payable, collaboration and much more, can simplify the routine tasks your team likely manages that take up their time and slow down productivity.
Security
Cybercriminals increasingly have targeted QuickBooks file data at small and midsize businesses (SMBs) over the past few months, according to research from DarkReading. Gravity runs on the Microsoft Power Platform (aka Dynamics 365), which provides better security and redundancy than most companies can afford to offer. In an article from Microsoft, written by Allison Linn, "any time Microsoft detects a security threat to Azure, Office 365 or another service running on that cloud platform, every other service on that platform gets the benefit of that knowledge."
If you're used to handling your financial data in a desktop application, switching to the cloud may sound like a huge undertaking. You'll be surprised how easy it can be, especially with Gravity Software. Customization is far easier with cloud-based accounting software systems and can be done without the help of a developer. With proper planning your implementation can be completed quickly and seamlessly. No need for weeks of downtime, long training schedules or poor user adoption. The bottom line is that cloud computing offers so many benefits it just doesn't makes sense to keep your systems in-house.
Gravity the ideal cloud-based accounting solution for growing SMBs that need more functionality than that offered by entry-level accounting apps. Gravity provides all the benefits of a true cloud accounting solution and more. Schedule your online demo today to see how you can get started on your cloud journey today.
Gravity Software.
Better. Smarter. Accounting.
This article was originally written in June 2019 and has since been modified.
Jun 16, 2021 5:30:00 AM