Why Sage 50cloud isn't ideal for fast-growing companies
---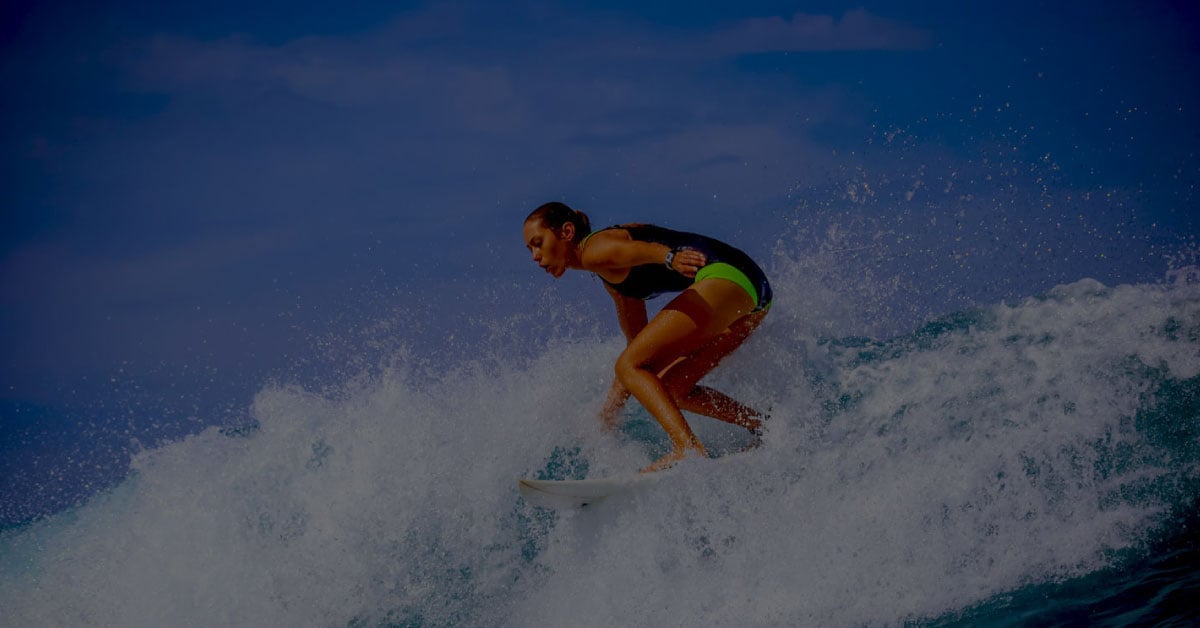 Sage 50cloud is popular among small business owners. The name recognition of its parent company, Sage, is undoubtedly a contributing factor, with thousands of customers and hundreds of employees around the globe.
Sage 50cloud has been positioned as a lower-cost alternative to Sage Intacct, designed more for small business owners to manage accounts receivable and accounts payable rather than medium-sized businesses with a more complex accounting program. More than 70% of its users have 50 employees or fewer, according to G2. That makes it a common alternative to small-business accounting solutions like QuickBooks Online, Xero, and FreshBooks. But like those solutions, it wasn't designed for multi-entity accounting. Additionally, it's not a true cloud accounting software system.
In this post, we'll discuss why, along with the reasons Gravity Software may be better suited to your company's needs.
Is Sage 50 multi-entity accounting software?
Unlike enterprise-level solutions within the Sage family, Sage 50cloud wasn't originally designed to support growing businesses with multiple companies. Although newer versions of Sage 50cloud have multi-entity accounting capabilities, they are limited. To understand these limitations, it's helpful to know how Sage evolved.
After being acquired by Sage US in 1999, Peachtree Accounting, which had been on the market since 1978, became known as Peachtree by Sage, which later became known as Sage 50. Sage 50 is now advertised on the company website under the name "Sage 50cloud."
Today, Sage 50cloud offers three different options:
Sage 50cloud Pro Accounting
This is the most pared-down and least expensive version of Sage 50. This version allows a single user and handles tasks such as invoicing and bill tracking, expense management, purchase orders, inventory management, and other basic accounting needs.
Sage 50cloud Premium Accounting
With Sage 50cloud Premium Accounting, you can have up to five users and handle multi-entity accounting for up to 10 entities. It includes a few advanced features including advanced reporting, budgeting, and job costing.
Sage 50cloud Quantum Accounting
Sage 50cloud Quantum Accounting is the most robust of the Sage 50 series. It offers role-based security access, workflow management, and faster processing, in addition to the features from the previous versions. This version of Sage 50 allows for up to 40 users.
While it bills itself as multi-entity accounting software, review site Software Connect describes Quantum as being "primarily used as an industry-specific option for manufacturers or construction companies." This means, regardless of the number of entities it serves, the software might not be well-suited to your particular industry.
Is Sage 50 really cloud accounting software?
Despite its new name and the fact that the software can be accessed remotely, Sage 50cloud is not a true cloud-based accounting software. The company's own website calls it "desktop accounting software connected to the cloud" and links to other Sage products for visitors who are looking for cloud-native solutions.
"It's best suited to companies who … aren't averse to desktop software, and whose remote employees have their own installations of the software so they can share company data through Sage's Remote Data Access," a PCMag review of the software states.
As one G2 reviewer notes, Sage 50cloud doesn't offer a mobile accounting app or allow for mobile access, which has become essential in today's hybrid workforce.
Aside from the lack of convenience and flexibility, the fact that Sage 50 doesn't fully leverage the cloud opens up opportunities for technical difficulties. More than one user review on the site SoftwareAdvice mentions disconnects and failures to sync data between the on-premise software and remote devices.
Sage50cloud alternatives
While QuickBooks is likely the largest among Sage 50cloud competitors, there are plenty of others. Many are small business accounting software solutions or larger enterprises. Few are designed for medium-sized companies with multiple entities.
Sage 50cloud vs. QuickBooks Online
The number of G2 reviews for QuickBooks Online far exceeds Sage 50cloud reviews, with almost 30 reviews for every one Sage50 review. While both solutions have similar functionality, QuickBooks Online has lower monthly rates. Reviewers also said QuickBooks has stronger ongoing product support and a better product roadmap.
Sage 50cloud vs. Xero
Similarly, Xero seems to have a more engaged user base compared to Sage 50cloud, with about five reviews for every one Sage 50cloud review on G2. Xero's pricing is more comparable to Sage. One key difference is the company size; Sage 50cloud has more reviews from mid-sized businesses (23%) compared to just 15% for Xero.
However, users of both systems noted the limitations as their companies grew.
"It's a little too simple for our company," one user said of Sage 50cloud. "Too many complex transactions and business segments, which Sage is much too limited for.
Another user noted he had to purchase several apps and add-ons to get the functionality he needed in Xero.
"As business grew, I noticed most features felt unpolished and were lacking functionality that would make them feel complete," he said.
Sage 50cloud vs. FreshBooks
Once again, small business users seem to prefer FreshBooks for its ease of use and the direction of the company compared to Sage. However, users of both solutions again noticed limitations as their companies grew. They found they had to purchase add-ons or integrations or pay for additional storage.
"If I want to store my client data, it can get rather expensive," one user said of FreshBooks on G2. "Going from 25 clients to 50 is a huge jump in price. I have to mark the client as deleted in order to not have the client count against my client number."
How does the cost of Sage 50 compare to other solutions?
On the surface, Sage 50 may seem like a bargain, and it's touted on Software Connect as "one of the most popular, inexpensive, and long-running accounting software options on the market."
Again, though, there are qualifications to that statement. Sage 50's perceived value is one of the most common complaints in Software Connect user reviews.
The regular price for the Pro version was $462 per year as of May 2023, but that is for one user and, more importantly, a single entity.
The Premium version costs $739 annually per user, with an added cost of $180 per year total for Microsoft 365.
Sage 50cloud Quantum Accounting costs $1,226.40 annually per user, with $180 total per year to add Microsoft 365.
These numbers don't take into account all of the costs of choosing Sage 50 as your enterprise's accounting software. There's also the cost of installing and implementing the software, and the cost of third-party integrations to handle tasks like invoicing, payment processing and time tracking can add up.
One G2 user notes Sage 50 is "overly complicated to set up" and there are considerably fewer integrations with third-party software compared to QuickBooks.
"The integrations available are extremely costly for a small business," the user noted.
What makes Gravity Software different?
While Sage 50 may be adequate for smaller companies with little need for off-site work, multiple reviews on SoftwareAdvice and Software Connect mention the software is quickly outgrown or "not enough" for their company.
Ironically, others feel Sage 50 is overly complex.
"Its advanced abilities would be overwhelming for many small businesses that need more simplicity and a friendlier, more state-of-the-art user experience," PCMag's review reads.
Gravity Software is a user-friendly, cloud-based accounting solution designed especially for small- to medium-sized multi-entity businesses that seek to grow. Unlike Sage 50, Gravity is a true cloud-native solution, meaning there is no need for on-premises installation and all data is stored in the cloud for instant access. (No crossing your fingers hoping your data syncs properly.)
Gravity is built on the Microsoft Power Platform, so it comes with built-in business intelligence through Microsoft Power BI. It integrates easily with many of the features your organization already uses in the Microsoft Office 365 suite, such as email, Microsoft Teams and Excel.
You can also create personalized, automated workflows with Microsoft Power Automate to save time on manual processes like expense approvals and billing reminders.
Gravity is designed for many types of multi-entity businesses, from family offices and franchises to healthcare organizations and investment firms. It eliminates the need to log in and out of multiple databases to manage inter-company transactions or created consolidated financial reports. Its multi-currency accounting capabilities are designed to support your company as it expands globally. Gravity even includes investment management capabilities so you can handle all of your company's assets with one solution.
If you're a small business owner thriving with a single location, Sage 50cloud is just another one of many options that will likely be sufficient to meet your needs. But if you're expanding quickly (or already experiencing growing pains), it's time to graduate to Gravity.
Gravity Software
Better. Smarter. Accounting.
May 19, 2023 9:42:37 AM