The benefits of a true multi-company accounting solution
---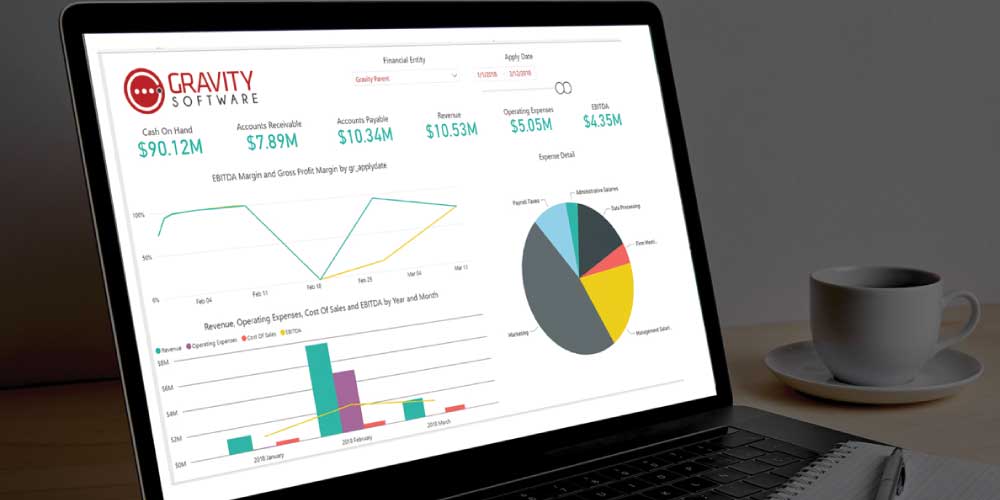 Most accounting systems today call themselves a multi-company application because they can handle the accounting for more than one company at a time with each company having its own database. You log into one company do your work, then log out and log into another company. Each company has its own database, what I call its own island of information.So, how efficient is that when you have 10 companies that operate as one organization? With all those islands of information to manage, working with the same customers & vendors, allocating expenses and transferring assets back and forth, that's a lot of databases to login and out of. What about consolidating reports or financials? That ends up with a lot of spreadsheet time. Talk about inefficiencies.
Increase productivity
A true multi-company accounting solution should bring more efficiency to your daily accounting processes. It should reduce the amount of work to be done, the number of spreadsheets needed, and the time it takes to get real-time information. A true Multi-Company solution should be able to do the following:
Share Customer and Vendor Master Files – You should be able to enter a Customer or Vendor once, and share it with any or all companies. If you need to put a Vendor on hold or change an address; you can do it once and all companies are up to date. There's no need to go into each database and make the same change over and over again.

Ability to Allocate a Bill from a Vendor to Multiple Companies - You should be able to do this with one transaction. On one screen, you can enter the information from the bill and allocate it to as many companies as needed. Commit that entry and all the companies and the Due To/From accounts are up to date, all at once. No more logging in and out of each company to make part of the allocation.

Real-time Accounts Receivables For All Companies - No need to create a new spreadsheet, spend hours merging each company's AR Aging reports together. A true Multi-Company system will allow you to run an AR Aging with any or all companies in one report. Minutes vs hours.

Does your management company need to bill another company for fees and services? - Create an invoice in the management company, then log into the subsidiary and re-enter the bill. You get to do this over and over each month, for each company. A true Multi-Company accounting system will do it all for you. Create the invoice, and the payable in the subsidiary is also created. Everything in one step.

What about that one customer payment that pays multiple invoices in multiple companies? Forget it. The amount of work to manage this with each company in a different database is too much to describe here. Why not have one screen where you can apply that one payment to all the invoices from all the companies in one step, with all the accounting properly completed?
When most people consider looking into a true Multi-Company Solution they expect a high cost and a lot of complexity. They consider it out of reach for their company. That was true until Gravity Software® (Gravity) entered the mid-market in cloud accounting. Gravity brings all the features of a true Multi-Company accounting application to small to mid-size businesses, making it affordable to own and easy to learn, and is built on the Microsoft Power Platform (aka Microsoft Dynamics 365 CRM) platform that hosts over 5 million users worldwide.
Gravity has developed one of the most comprehensive Multi-Company architectures existing today and is packaged in an easy and affordable application to help you and your organization grow and become more efficient. Gravity fills the gap between entry level accounting software solutions like QuickBooks and expensive enterprise applications like Sage Intacct. Learn more about Gravity and schedule your online demo today. My business is connected. Is yours?
Gravity Software
Better. Smarter. Accounting.
Mar 14, 2018 8:00:00 PM