How great accounting software can correct excel spreadsheet problems
---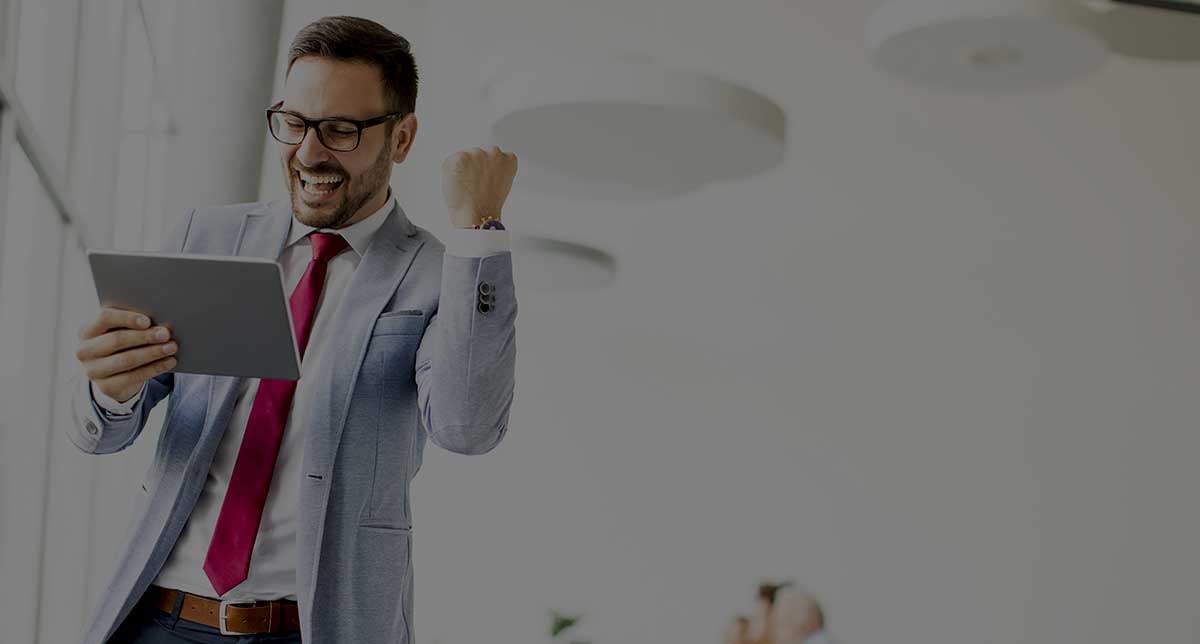 If you're like many business leaders these days, you live and die by your Excel spreadsheets.
Most companies rely heavily on the business-critical information they keep on their spreadsheets. Stroll through the finance or accounting headquarters of any American corporation and you're likely to witness computer monitors taken up entirely by the ubiquitous Excel charts made for budget-crunching, forecasting and the parsing of major business decisions.
The question is, couldn't many of those same functions be handled by your accounting software? You may be so used to robotically slicing and dicing your spreadsheet data that you've never even considered the efficiencies you could realize by managing your info through other means. In fact, Forbes recently outlined many good reasons for moving away from spreadsheets, highlighted by the fact they're infamously prone to error. Estimates by financial modeling firm F1F9 indicate that 88% of all spreadsheets contain errors, while 50 percent of the spreadsheets used by large companies have material defects.
Other drawbacks about spreadsheets that are becoming clearer as time goes on:
Many people strongly dislike them
Though accountants who use them frequently find them helpful, workers in other fields often find them confusing, time-consuming and/or intimidating.
They require tons of manual entry
You've probably lost count of the number of hours you spend trying to produce an accurate report via the manual checking, cleaning and manipulation of data. But there's just no need for that now that automated tools can take so much of that busywork off your plate, easily crunching numbers and using cloud technology to ensure data is accurate, up to date and consistent. With better automation, team members now busy entering data into spreadsheets can apply their brainpower to strategic analysis of data to identify patterns and seek ways that your company can become more competitive. That's why automation has become a real competitive advantage in today's marketplace; Forbes reports that 70% of U.S. companies either have a digital transformation strategy in place or are working on one, while 21% have already completed the process.
They're prone to redundant or obsolete data
As multiple team members open them to add information, they're very prone to becoming overloaded with old, irrelevant numbers that have never been removed. That can cause confusion over which ones are accurate and up-to-date. By the same token, spreadsheets are not designed to store relevant historical data, which can make it hard to spot trends over time. As business applications analyst Paul Hammerman recently told the Wall Street Journal, Excel just wasn't designed to do the heavy lifting companies need to do in finance. The resulting lack of certainty and visibility can be very problematic for CFOS increasingly tasked with making critical business decisions for their organizations.
They're difficult to share
They can be awkward to send and print, they can rarely be viewed in real time in two locations at once, and multiple users must be careful not to overwrite each other's changes. The problem is that anything that impedes the sharing of key information in today's business climate could affect your company's ability to retain employees. In a recent study, 80% of business employees throughout the U.S. and U.K. said they'd like their bosses to share more business performance information, while 25% have gone so far as to leave a job (or they know someone who has) over not being privy to their employer's business performance or direction.
They can hide important data
The raw data included en masse in spreadsheets can make it harder for analysts to draw meaningful conclusions, and that sheer volume of data can easily lend itself to misinterpretation. That's even more true when it's being parsed by inexperienced staff members who don't fully understand its complexities and vulnerabilities.
The good news? There's light at the end of the spreadsheet tunnel. What if you didn't have to worry about dealing with spreadsheets to produce solid, accurate reporting? What if data integrity was no longer a concern? Switching to another alternative could keep you from losing sleep over proper access to and consolidation of data from different entities.
A reporting solution that works for your business
To benefit from a cloud-based solution that can be shared and viewed anywhere, anytime, choose Gravity Software® (Gravity). Built on the Microsoft Power Platform (aka Dynamics 365), Gravity can manage your financials as efficiently as Excel without the drawback of cumbersome spreadsheets. That means you can greatly reduce or even eliminate the time you must spend manually reviewing your data. A few of Gravity's other top features:
Make the report yours
Gravity's customizable templates and personalized dashboard capabilities adjust to your business, so you can create reports to serve your specific needs.
Enjoy reduced overhead
Say goodbye to money wasted on hardware and maintenance; Gravity's cloud-based operation ensures updates, maintenance and other service needs won't interfere or take away from valuable work time.
Optimize one team on one database
Even with multiple locations/entities, Gravity provides secure data consolidation using a single database for multiple sites. You'll never stress over how to access data from different areas of your business.
Real-time insights
Easily view data on all your lines of business so you can make better-informed decisions. With better financial reporting, you can compare locations and analyze trends within one company or across multiple companies. Start saving money with only one efficient database to manage.
Schedule your online demo for Gravity Software today.
Gravity Software
Better. Smarter. Accounting.
This article was originally published in July of 2017 and has been updated and edited for clarity.
Jan 14, 2020 5:00:00 AM