How to improve accounting for your distribution company
---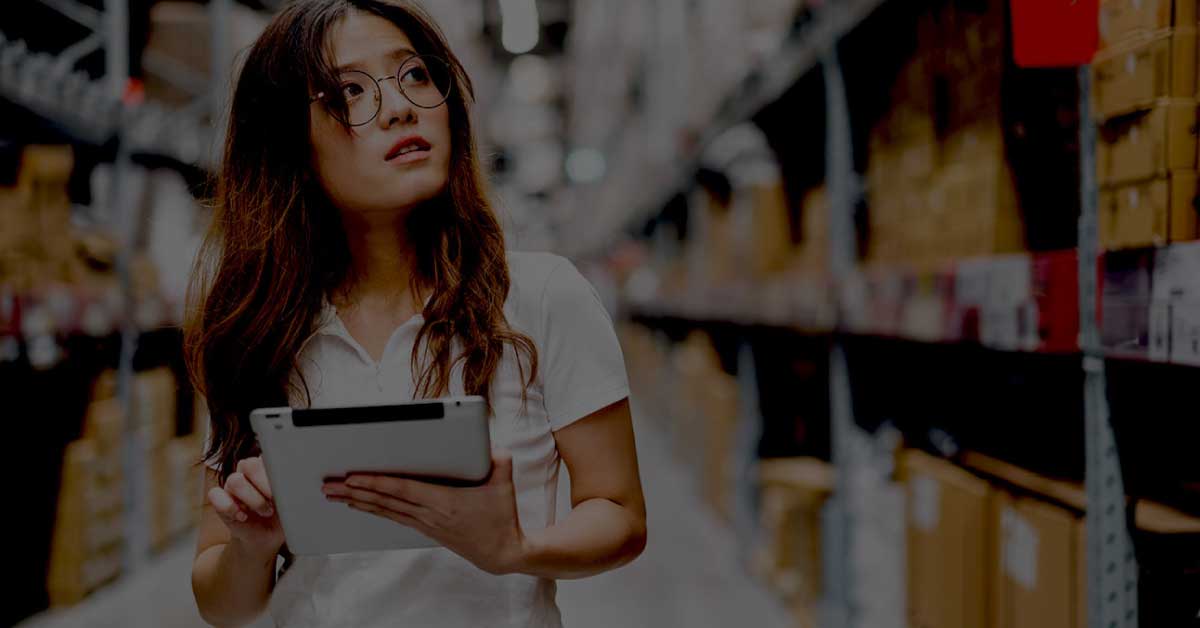 If you operate a distribution company, you're right in the middle of the supply chain havoc resulting from the COVID-19 pandemic and the ensuing "Great Resignation."
According to the latest PwC Pulse Survey, fewer than half of U.S. manufacturers (43%) expect supply chain disruptions to ease by the end of 2022.
Unfortunately, this isn't the only obstacle facing the distribution industry as the pandemic wanes. This article will discuss new challenges wholesale distributors face and how the right accounting software for distribution companies can help.
Retailers' pressures are distributors' pressures
The primary job of a distribution company has always been to consistently and reliably deliver desired products to retailers in a timely manner so retailers can do the same for their customers.
In that respect, nothing has changed since before the pandemic.
What has changed, however, is the amount of pressure being placed on retailers not just to sell items but to make consumers' lives easier, better, and more fulfilling, according to a recent article by EY Global Retail Technology Leader Michael Renz.
"The experience of the pandemic has reshaped consumers' expectations," Renz wrote. "Their expectations of retailers have risen."
New customer service expectations for retailers increases the pressure on distributors. If retailers must "curate a product assortment that will meet every customer's personalized needs and at the specific point in time when the customer needs them," as another recent EY article stated, then distribution companies must be poised to make that happen.
"What many retailers are coming to understand about designing an operating model that caters to the consumer is that they can't do it alone," the article said.
Wholesale distributors are an important part of "a living, dynamic and evolving ecosystem of partners" that EY encourages retail companies to cultivate.
"Understand your value chain and the connectivity from consumer to store, store to supplier … At every turn, think about your consumer and how these connections help or hinder the desired consumer experience," the firm advised.
Take inventory of your inventory management system
Because the ability for consumers to rely on retailers to give them exactly what they want, on time, every time has become increasingly important in the post-pandemic world, it's imperative that your wholesale distribution business positions itself as retailers' trusted partners in that mission.
Keeping promises – and taking care not to make promises that can't be kept – is key to earning and maintaining retailers' trust and keeping meticulous track of inventory is key to fulfilling that goal.
A wholesale distribution business should:
Know exactly how much of a given product is on hand and available at a given time
In the case of a multi-location distribution company, be able to pull product from more than one warehouse if needed
Know how much of a given product is on order at any given time to avoid promising the same items to multiple clients
Maintain efficient warehouse management processes to save time
The right accounting software for your distribution company will make it easy to track inventory, manage purchase orders and sales orders, and maintain meticulous financial statements.
Why Gravity is the best accounting software for distribution companies
Gravity Software is designed especially for multi-entity companies that have outgrown their entry-level accounting software, including wholesale distribution companies.
Here are just a few of the features that ensure efficient, accurate operation.
Inventory management
Gravity allows you to track and control inventory across multiple warehouses – right down to the bin location – and allow each facility to maintain its own pricing, reordering, and stocking characteristics.
With inventory visibility throughout the company, leaders have the ability to pull product from more than one facility to ensure on-time orders – something EY experts tout as a way to build consumer trust.
When it comes to accounting for your wholesale distribution company, Gravity gives you the tools to ensure accurate financial reporting. That's true whether you use FIFO, LIFO, Standard or weighted average for your item costing.
Purchase order management
With Gravity, you have visibility into purchase orders for your entire company while still being able to order to individual locations.
Once you complete a purchase order in Gravity, the inventory line item automatically updates so stakeholders throughout your company can see what is heading their way. Filling out a PO receipt once the items arrive allows inventory and accrued liabilities to be automatically updated.
Sales order management
From a single screen in Gravity, you can assign a priority level to a sales order, decide how to handle a situation in which you don't have all of a client's order on hand in a particular warehouse (Back order? Drop ship? Ship from multiple warehouses?) and complete an automatic margin analysis.
You can also decide how to allocate orders, whether that's on a first-come, first-served basis or whether you'd like to ensure your best customers have their orders fulfilled first.
Built-in business intelligence
As your business grows, Gravity's advanced multi-entity reporting makes it easy to see enterprise-wide financial data or drill down to a particular facility. It also offers built-in business intelligence through the Microsoft Power Platform, with dashboards you can personalize individual stakeholders or critical metrics.
The power of cloud-based accounting software
Unlike on-premise solutions, cloud-based accounting software is accessible anywhere you have an internet connection. Your team can log in to see orders and inventory across multiple locations no matter where they are. Cloud accounting software also tends to be more scalable, affordable and secure because the costs of maintenance and upgrades are shared by all customers and included in the subscription fee.
Start your digital transformation today
Wholesale distributors investing in new technology following the disruptions of the pandemic are in good company.
According to the latest PwC Pulse Survey, 54% of COOs plan to make changes in technology transformation to improve efficiency this year.
And 30% of COOs and operations leaders plan to manage uncertainty in the business environment by using digital tools for supply chain visibility.
Retailers have also accelerated digital transformation plans, according to the article by EY's Michael Renz. Three-fourths of those surveyed said they are investing in new solutions following the pandemic.
It's likely retailers and manufacturers will expect the same commitment to leveraging technology from their distribution partners. If you're looking for the right accounting software solution for your distribution company, you've come to the right place. Schedule a live demo today.
Gravity Software
Better. Smarter. Accounting.
---
Mar 9, 2022 5:59:20 PM