5 big challenges growing businesses will face in the new year
---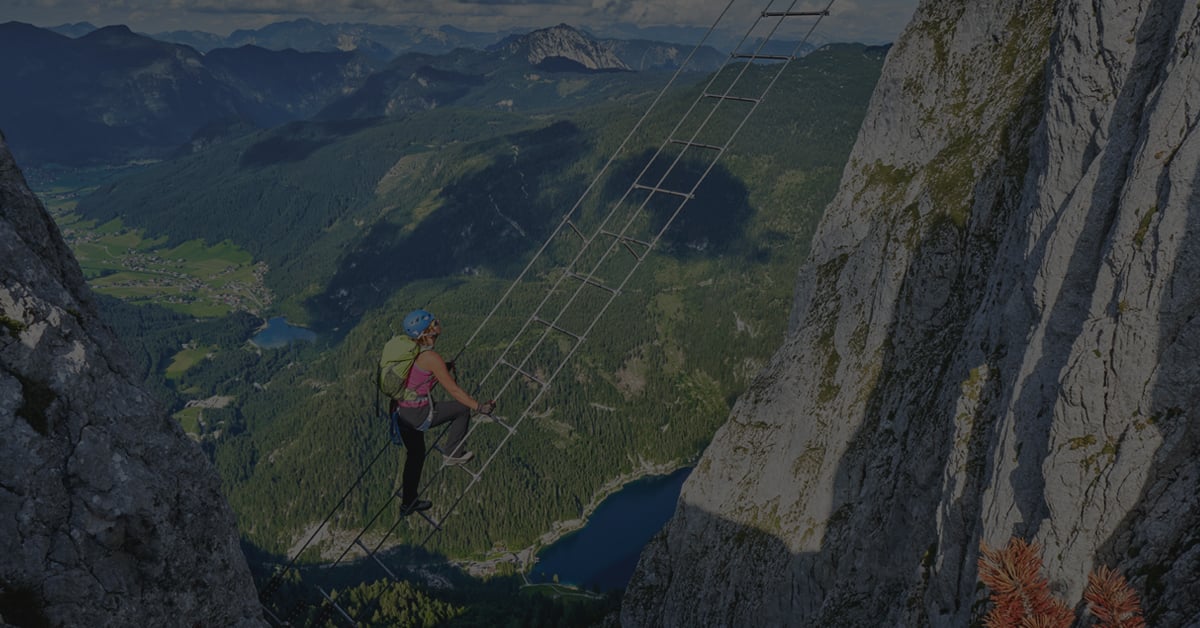 As the economy continues to recover from the global pandemic, every company faces unique business challenges in the coming year. For small and medium-sized companies fortunate enough to experience significant growth in the past few years, the obstacles that come with that growth can feel especially acute.
The good news is that businesses that adapt and embrace new technologies and new ways of working have an unprecedented opportunity to thrive.
Here are five of the biggest challenges facing growing businesses in the new year and how to overcome them.
5 small business challenges for 2022
Scaling up
No matter what the economic climate looks like, scaling a business comes with growing pains.
Being unable to keep up with a rapid increase in demand can lead to a breakdown in business processes, quality and customer support, tarnishing your company's reputation. This is especially true if your company has multiple locations or recently acquired new entities due to a merger or acquisition. Without proper oversight of all these entities, you're likely to have some locations that are short-staffed and others that may be overstaffed.
It's also harder to maintain consistent processes as you scale.
Tips from members of the Young Entrepreneur Council on scaling include making sure you have your business model down before attempting major growth, committing to top-notch customer support and automating manual tasks like processing vendor payments and converting multiple currencies whenever possible.
Fourlane's Marjorie Adams calls this "systematizing."
"Automation is the mother of scalability," another entrepreneur told Forbes.com.
Planning for growth
From volatile consumer demand to supply chain challenges, it's becoming increasingly difficult to plan for the future.
To offset these business challenges, companies of all sizes need to become better at analyzing data and forecasting in real time. They need business intelligence solutions that give them insight into customer lifetime value, inventory and capital allocation across all their locations.
During a recent EY Americas webcast, only 9% of participants said they were "very confident" in their company's ability to anticipate consumer demand for a product or service.
To bolster forecasting abilities, EY Americas recommends growing businesses "treat the data that supports forecasting as a critical asset."
"Business planning teams need easy access to data that merges internal, historical actuals with additional data sources ... to create a single accurate, up-to-date view of the company," EY Americas goes on to say.
The right technology facilitates the collection and consolidation of company data in real time. Teams shouldn't have to slog through the "decidedly inefficient" monthly process of "downloading data from one of several enterprise resource planning systems at the company and pouring it into a spreadsheet," according to the firm.
Managing cybersecurity
As consumer data becomes more critical to business growth, protecting that data, along with other company information, has become one of the most critical business challenges.
"As businesses rely more on technology, cybersecurity becomes more and more vital," said Quantum Media Group CEO Ari Zoldan in a piece titled, "The Fourth Revolution: Its Challenges For Businesses And Individuals."
Failure to protect consumer data can be expensive. According to IBM's Cost of a Data Breach Report, 38% of average data breach costs in 2020 came from "lost business due to increased customer turnover, lost revenue due to system downtime, and the increasing cost of acquiring new business due to diminished reputation."
The impact of a data breach extends beyond customers.
"Intellectual property will become the most valuable assets of many companies, putting cybersecurity capabilities in a crucial position to ensure that businesses can operate without fear of nefarious players," Zoldan writes. "If businesses cannot protect themselves from intrusions, their growth will be stunted."
There are several cybersecurity best practices growing businesses can follow to protect themselves, including:
Adopting a "Zero Trust" model
Educating employees on security best practices
Ensuring all third-party vendors follow robust security practices (more than 50% of organizations have experienced a data breach caused by an outside vendor)
An unpredictable global supply chain
You've implemented forecasting tools to help anticipate consumer demand, but it's difficult to meet that demand when your product is stuck on a boat thousands of miles away.
Supply chain issues of 2020 and 2021 have ranged from simple demand-outweighing-supply scenarios to bottlenecks at ports to truck driver shortages.
They have plagued nearly every industry around the globe over the past two years, affecting products from toilet paper to semiconductors to glass bottles and jars.
Unlike American Eagle Outfitters, most growing businesses aren't able to take more control over their supply chains by buying portions of them.
But just because your company isn't in a position to acquire a fulfillment company, it doesn't mean you can't overcome these business challenges.
Procter & Gamble, for example, has invested heavily in data analytics. To make predictions, "such as the success of a promotion or the best product assortment by store clusters," CIO Vittorio Cretella said on the company's FY2022 Q1 earnings call. "During the pandemic, this capability helped manage supply chain demand spikes."
Having an efficient inventory management process across entities is also critical. Each location should be able to control its own pricing, reordering and stocking, but you should have full transparency into the costs of goods sold.
Unprecedented labor shortages
First, there were shutdowns and layoffs due to the COVID-19 pandemic. As pandemic-related restrictions are being lifted in the US. However, many companies are facing a serious labor shortage.
Because of the "Great Resignation," 54% of executives taking part in an AICPA survey said their company has too few employees.
"And in a sign of the stresses within the job market, two of the top five challenges listed by executives this quarter were "availability of skilled personnel" (No. 1) and "staff turnover" (No. 4)," the survey report states.
Both established and growing businesses should expect candidates to negotiate for competitive packages and expanded benefits, along with greater flexibility, according to a recent PwC survey report.
In terms of flexibility, the survey found 19% of employees would like to be fully remote even if COVID-19 was not a concern.
To meet employees' evolving expectations, many companies are undergoing a digital transformation. Ensuring your company is using the best software for small to medium sized businesses — specifically, cloud-based software that allows for offsite collaboration — can make employees' desire for flexibility or remote work a reality.
Any digital transformation initiative should also help you do more with fewer employees.
This can put you in a position to offer compensation packages that will help attract and retain top talent — one of the biggest small business challenges of the coming year.
Gravity can help growing businesses overcome these unique challenges
There's a reason Gravity Software has been rated among the best accounting software for small to medium sized businesses. Because of its unique accounting features designed especially for growing businesses, and because of the flexibility of the Microsoft Power Platform it can help you:
Successfully scale your business and make the most of your employees' talents amid labor shortages
Gravity's segmented chart of accounts makes it easy to manage multiple locations and standardize processes as you grow.
It contains multi-entity accounting software features so you don't have to keep separate databases for each of your entities.
Whether your business is experiencing enterprise growth or a labor shortage, you can use Microsoft Power Automate to automate tasks such as invoicing and billing reminders. Power Virtual Agents can handle some of the simpler, more repetitive customer inquiries so you and your employees can do more with fewer people and focus on more strategic priorities.
Gravity integrates seamlessly with Microsoft Teams and other collaboration tools, allows you to offer increased flexibility and even fully remote work. This can help make your business more attractive to prospective employees and widen your talent pool.
Keep up with consumer demand and mitigate supply chain issues
Gravity integrates with applications for customer relationship management, inventory management, and more.
You can use Microsoft Power BI to compile real-time data from multiple locations into interactive dashboards that will help your growing business keep pace with ever-changing consumer demand.
Gravity's consolidated financial reporting with drill-down capabilities means you can make sure the right products get into the hands of the consumers who want them most.
Fulfill your commitment to cybersecurity
Gravity, along with its many available integrations on the Microsoft Power Platform, benefits from Microsoft's robust security practices. As a true cloud-based software, all updates take place automatically, without system downtime.
Embrace business growth with Gravity
Owners of growing companies could never have predicted the obstacles they'd face in the past two years, but many have adapted in impressive ways.
With innovative multi-company accounting software that gives you full visibility into all your businesses' performance and future opportunities, you can be ready for anything the coming year has in store.
Schedule an online demo to learn more about how Gravity can help.
Gravity Software.
Better. Smarter. Accounting
Dec 8, 2021 10:50:33 AM