What is a family office CFO worth?
---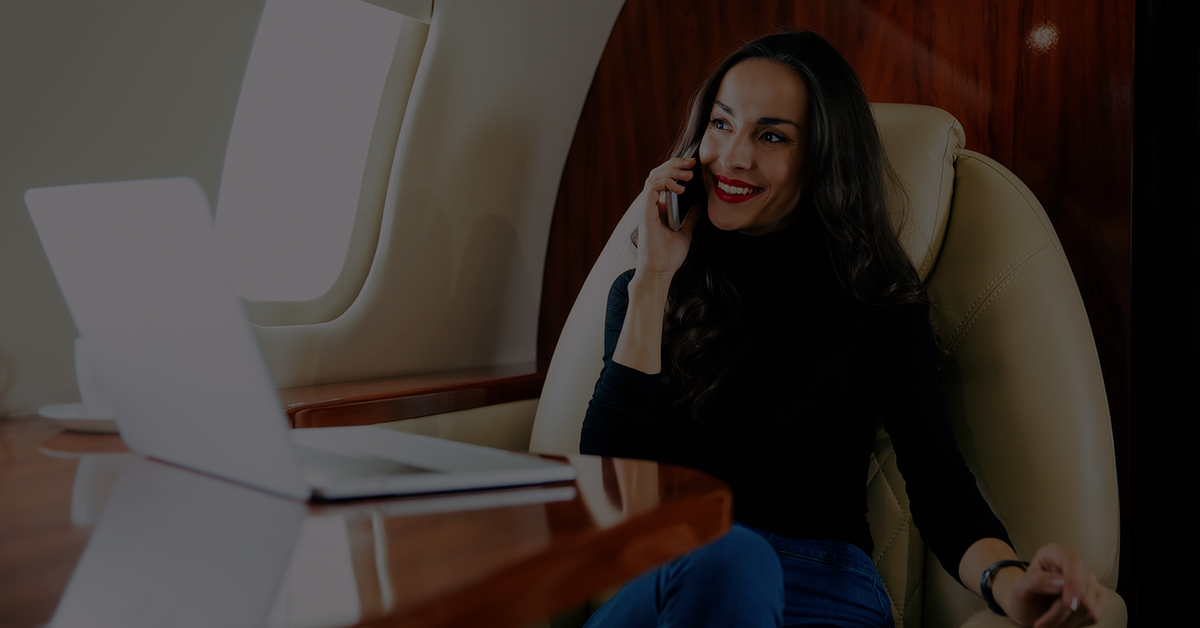 Compensation has always been crucial to attracting and retaining top talent, and that's more true than ever during the Great Resignation. As a wealth manager or advisor, you want to ensure you're continuing to pay a competitive family office CFO salary. And if you're a family office CFO, you want to make sure you're being paid what you're worth.
To give you some guidance, we reviewed Morgan Stanley's family office compensation benchmarking report, a document with over 130 pages of survey data. Here are the top factors with the greatest influence on salary.
What determines family office CFO salary?
Assets under management (AUM)
One of the main differentiators of family office executive compensation is the amount of money and other assets entrusted to the office's care. The Morgan Stanley report shows family office CFOs at the highest end of the AUM spectrum can be paid significantly more than those at the lowest end.
The national median base salary for the CFO of a family office with $100 million-$299 million AUM is $218,700, while the national median base salary for the CFO of an office with more than $2.5 billion AUM is $388,100.
Incentives and bonuses
In addition to base salary, family office CFO compensation often includes both short-term and long-term monetary incentives. These can be given on a discretionary basis or as part of a formalized plan tied to specific performance metrics.
According to the Morgan Stanley report, 64% of family offices give bonuses on a solely discretionary basis, 8% provide them only as part of a formalized plan, and 27% employ a mix of the two.
The report notes the use of bonuses becomes more common as AUM increases.
Long-term incentives (LTIs)
Long-term incentives make sense when it comes to family office CFO compensation because, as Deloitte's Wendy Diamond noted, family office positions are often expected to last long-term.
"Generally once in the family office community, that becomes the CFO's lifelong career," she said in a Deloitte-sponsored article on WSJ.com.
According to the Morgan Stanley report, 56% of family offices offer some sort of LTIs. Co-investment opportunities – allowing a CFO or other employee to invest alongside the family in opportunities they might not normally be able to access – are the most popular, with 40% of family offices offering them.
Other LTI vehicles highlighted in the report include:
● Carried interest - a share of investment profits in excess of a specified return
● Deferred incentive compensation - incentive compensation based on longer-term performance
● Leverage through recourse loans - loaning capital to a staff member to increase possible returns on co-investments
Impact of incentives
The incentives offered as part of a family office CFO's compensation are no small matter. They can amount to tens of thousands or even hundreds of thousands of dollars, depending on the office's AUM.
The national median direct compensation (base salary along with both annual and long-term incentives) for the CFO of a $100 million-$299 million family office is $288,600 – about $70,000 over base salary.
For the CFO of a family office with $2.5 billion or more AUM, the national median direct compensation is $531,400 – more than $140,000 over base salary.
Universal factors influencing family office CFO salary
Family offices may not only be competing for talent against other family offices but recruiting from a variety of fields, including investment, law, and tax advisory services.
Some of the reasons for the differences in family office CFO salary are not unique to the family office community but are universal throughout the working world. These include:
Geographic location
The Morgan Stanley benchmarking report shows family office executive pay in San Francisco and Manhattan – large cities in two of the three U.S. states with the highest cost of living – coming in at a 20-30% increase over the national average.
Boston, Greenwich, Philadelphia, and Los Angeles are a few of the other cities where "premiums are typical" among positions in investment and professional services firms. The report notes the higher-than-average pay may reflect an increased cost of living.
The median base salary for a CFO in:
Boston ranges from $251,600 to $441,000
New York ranges from $273,400 to $476,300
Miami and Chicago ranges from $229,700 to $405,800
San Francisco ranges from $262,500 to $458,700
Job responsibilities
In business, the responsibilities of a CFO are largely similar from one organization to another. The duties of a family office CFO might include a much broader array of tasks, according to Deloitte experts.
"While in certain cases the focus of a family office may be limited to investment management, more often the executives who staff such an entity need to be adept at wearing many hats," the article stated. "The CFO of a family office, for example, may play a large role in addressing not only finance and tax issues but also the family's philanthropic and business goals, which can vary considerably from one family office to another."
The specific responsibilities under a particular CFO's purview might be the reason for their compensation to be above or below the median for their office's location and AUM range.
Other reasons family office CFO salary might fall above or below the median include education, experience, specialized skills, and whether the CFO was promoted from within the office, in which case a salary below the median may reflect their lack of experience in the higher-level position, the Morgan Stanley report stated.
Family office accounting software makes CFOs even more valuable
A great CFO brings tremendous value to a family office. In addition to managing accounting, investments and financial reporting, they often bring a strategic perspective that can improve a family office's overall portfolio. They can identify and mitigate risks, find new investments, and develop succession planning processes to ensure a smooth transfer of wealth from one generation to the next. The right family office accounting software automates many manual processes, including general ledger management and multi-entity financial reporting, so CFOs can focus on more strategic priorities.
With Gravity's multi-company accounting software, you can track everything in your family office portfolio — from family enterprises to private equity investments and real estate holdings — in one place. You can easily create real-time financial reports, complete with easy-to-understand data visualizations you can personalize for each stakeholder.
Because it's natively built on the Microsoft Power Platform, Gravity Software gives you access to dozens of tools designed to streamline operations so you and your team can focus on building sustainable wealth. To learn more about how the right technology can position your family office for growth, download our latest whitepaper.
Gravity Software
Better. Smarter. Accounting.
Mar 31, 2022 12:56:57 PM