Making sense of a multitude of financial reporting tools
---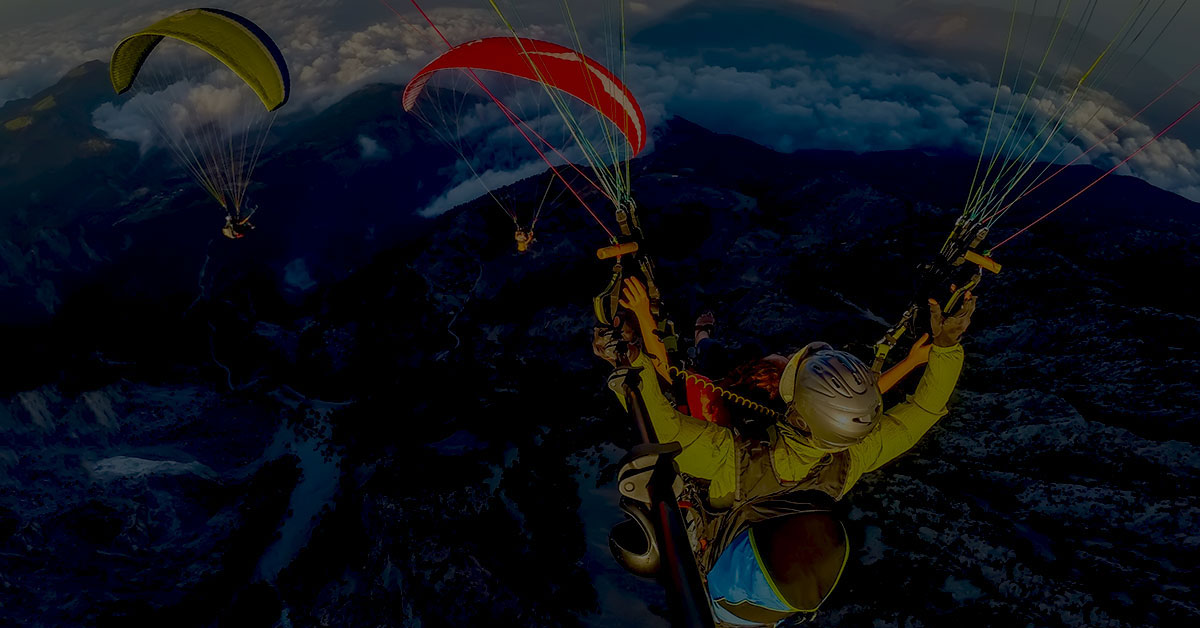 It's been said that there are two certainties in life: death and taxes. If you're a business owner or CFO, you can add a third: financial reporting. Whether you answer to private investors, public shareholders or to your own company leadership and employees, regularly reporting on the financial health of your company is an important part of maintaining transparency.
Many new financial reporting tools have been introduced to make this process easier, and a few accounting software solutions have emerged as industry leaders.
We'll explore the merits and drawbacks of some of the leading financial reporting software and take a look at Gravity Software's newest integration, a solution that could change the financial reporting game for multi-entity organizations.
QuickBooks
QuickBooks is one of the most well-known small business accounting solutions on the market. By most accounts, there's a good reason for that. Nerdwallet gives the legacy solution a five-star rating, touting, among other qualities, users' ability to tailor the available reports to suit their individual company's needs.
When it comes to financial reporting, however, it has a major drawback: QuickBooks is not set up to handle multi-entity accounting.
The closest it comes is allowing users to access multiple companies' QuickBooks Online accounts (each one a separate paid subscription) using the same login. Consolidating or comparing companies, however, requires a third-party integration at an additional cost.
This means any benefits of QuickBooks' financial reporting capabilities are not available to enterprises with more than one legal entity. If you want consolidated financial reports, you'll need to use a third party integration or copy and paste data from each company into a separate spreadsheet.
Microsoft Dynamics 365
Microsoft Dynamics 365 describes itself as a "portfolio of intelligent business applications" that allows users to pick and choose from among a variety of modules in areas such as sales, finance and CRM, depending on their business needs. There are several modules that feature financial reporting capabilities, including:
Microsoft Dynamics 365 Business Central
Dynamics 365 Business Central is an ERP for small- to medium-sized businesses. Many users leaving reviews on SoftwareAdvice appreciate the solution's ease of use and ability to bring together different aspects of a business.
Business Central is a software of many strengths, but unfortunately, financial reporting isn't one of them. Several reviewers on SoftwareAdvice can attest to that, with one calling it the solution's "Achilles heel" and another mentioning that setting up report creation requires a developer.
Microsoft Dynamics GP
Dynamics GP evolved from Great Plains Software, founded in 1981 and acquired by Microsoft in 2001. The review site Software Connect describes Dynamics GP as an ERP for small to mid-market businesses.
When it comes to financial reporting tools, PCMag praises Dynamics GP for its large number of customizable reports. But on the whole, the solution's feature-heaviness leads to an overload of complexity and a lack of user-friendliness, which could negate some of the benefits of its reporting capabilities.
Dynamics SL and AX
Dynamics SL and Dynamics AX are two more legacies of Microsoft's acquisition phase in the early 2000s. Both are described as ERPs. Like some other legacy software, their financial reporting capabilities are overshadowed by qualities of the solutions as a whole that may render them unsuitable for the majority of businesses.
Dynamics SL is geared specifically toward project-driven companies such as construction, while Microsoft itself seems to be trying to steer users away from AX and toward other products. Both SL and AX, along with Dynamics GP, are listed under the "previous versions" menu on the Dynamics 365 website.
Gravity Software and Microsoft Power BI: a match made in accounting heaven
While Microsoft products have plenty to recommend them to businesses for their accounting needs, financial reporting is one area in which the software giant's offerings fall short, especially when it comes to multi-entity businesses. Fortunately, Gravity Software offers the advanced financial reporting capabilities your multi-entity enterprise needs while still leveraging the best Microsoft has to offer.
Because Gravity is built on the cloud-native Microsoft Power Platform, it can be continually updated and upgraded with no interruption for users. The Power Platform also provides the opportunity for dozens of integrations to suit the needs of your individual business and enhance Gravity's already robust set of features.
With Gravity's advanced financial reporting, you can:
Run simple financial reports, such as income statements or general ledger transactions, with one click
Run more complex reports, including subsidiary- or branch location-based reports, with only a few clicks
Preview reports while you're working on them to see exactly what your audience will see.
Turn your data into colorful, easy-to-understand visualizations with Power BI
Gravity's newest integration bridges the multi-entity reporting gap
Gravity's newest integration is Jet Reports™, a self-service financial reporting solution owned by insightsoftware. While many reports can be easily exported from Gravity to Excel, certain types of multi-entity reports can take longer as they require the copying and pasting of individual columns into a spreadsheet. While this is still more efficient than logging into and out of multiple databases and copying and pasting each and every piece of data into a spreadsheet, Jet Reports makes the process even easier.
Jet Reports allows users to:
Export data with one click – no need for CSV files – and work in the familiar environment of Excel
Eliminate manual data dumps by creating refreshable reports using easy-to-configure pre-built templates
Use the Jet Hub to access reports from any device
Drill into transaction-level data directly within Excel, a capability not available in Dynamics solutions
At Gravity, we take pride in being the best accounting solution for small- to medium-sized businesses with multiple companies. Part of being the best is staying committed to becoming even better. That's what we're doing by introducing Jet Reports as our newest integration.
Gravity has robust features for income and expense tracking, inventory management, accounts payable, accounts receivable and more. Jet Reports has efficiency and ease of use in the multi-entity financial reporting sphere. Combined, the two are a powerful accounting force.
See what Gravity in tandem with Jet Reports can do for your multi-entity business. Schedule a demo today!
Gravity Software
Better. Smarter. Accounting
---
Oct 10, 2022 4:20:49 PM