Accounting software providers to know (and some you'd rather forget)
---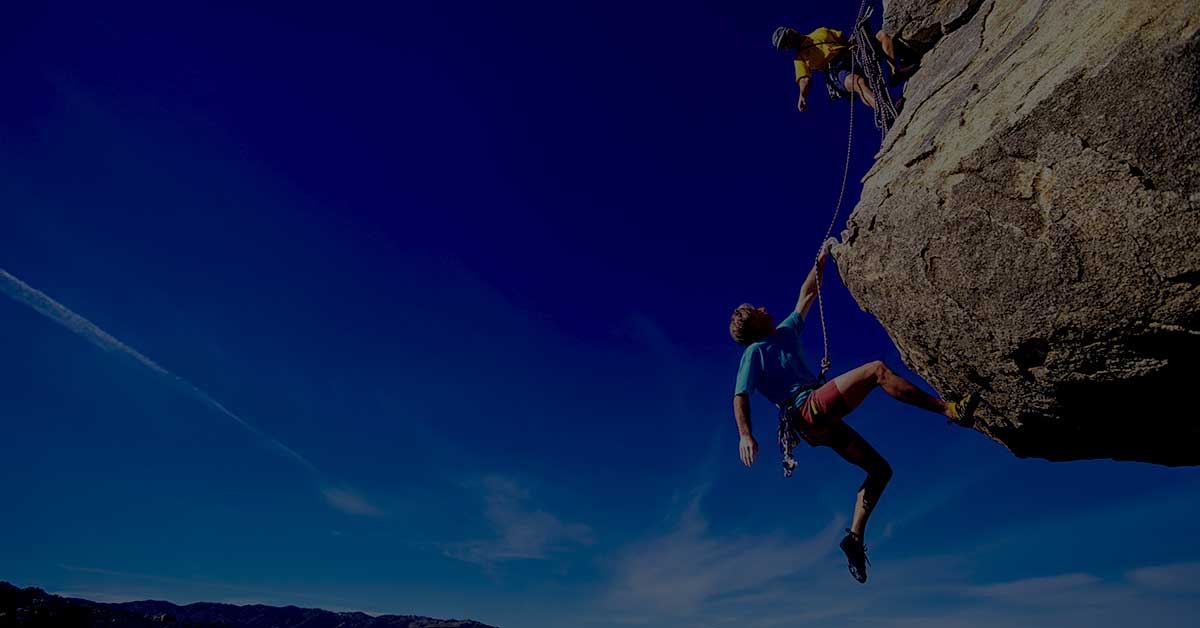 If you've worked in finance long enough, you've probably worked with your fair share of accounting software providers — including several Microsoft accounting software solutions under various names. There have been so many acquisitions and name changes over the past two decades that it can be difficult to keep up with them all.
As you explore your options, it's helpful to understand how these solutions evolved as well as their key features and shortcomings.
Microsoft Dynamics
Software Connect describes Microsoft Dynamics as "a line of integrated, adaptable business management solutions" that, in the words of PC Mag, "was built by acquisition" starting before the turn of the millennium.
Here are a few highlights from the Microsoft Dynamics timeline:
1981: Fargo, N.D.-based Great Plains Software is founded by Doug Burgum, who in 2016 became governor of North Dakota.


2000:

Great Plains Software purchased a major competitor, Solomon Software, part of a flurry of consolidation activity among accounting software companies during this time.
2000: Another notable merger among business software developers occurred between Danish companies Navision and Damgaard.
2001:

Microsoft acquired Great Plains Software (and with it, Solomon Software) after "a long and productive relationship as partners." This acquisition is different from other mergers of the time in that it placed midrange accounting solution companies in competition with the largest software maker in the world.
2002:

Microsoft acquired Navision for $1.45 billion in stock and cash and makes it part of Microsoft Business Solutions. The move was characterized as a way for Microsoft to gain a foothold in the European market.
2005:

Microsoft officially unveiled the Dynamics brand, an umbrella under which it places several acquisitions from the past five years. As a result, Microsoft Business Solutions-Great Plains became Microsoft Dynamics GP; Microsoft Business Solutions-Navision became Microsoft Dynamics NAV; and Microsoft Business Solutions-Solomon became Microsoft Dynamics SL and Microsoft Business Solutions Axapta became Microsoft Dynamics AX.
The Dynamics lineup remains a part of Microsoft's software portfolio today. Solutions are sold through value-added resellers (VARs). VARs, or partners, generally provide installation, support, and some customization. While this translates to more personalized service, it also "makes it incumbent on buyers to evaluate not only the products, but also the quality of service from a given VAR," said a CFO article at the time of Microsoft's acquisition of Great Plains Software.
Microsoft Dynamics GP
Software Connect calls Microsoft Dynamics GP "one of the most popular and longest tenured business management software products on the market." The site describes Dynamics GP as an ERP for small to mid-market businesses, with capabilities including inventory management, business intelligence, and human resources.
A 2016 PC Mag review of Microsoft Dynamics GP praises the software's feature-richness and large library of customizable reports but laments its complexity and lack of user-friendliness.
Additionally, the latest version of Microsoft Dynamics GP operates in the Azure Cloud as a hosted system, not a true cloud-based accounting software. That means you'll likely have to pay extra for data hosting and upgrades.
Dynamics SL (Solomon)
Dynamics SL is geared toward businesses in specific industries, including government contracting, wholesale distribution, construction, and professional services and engineering.
The solution's original developer, Solomon Software, has become Solomon Cloud Solutions and now uses its nearly 40 years of experience with Solomon products to provide support and consulting services.
While Dynamics SL integrates well with other Microsoft applications, users note some of its features are outdated.
"Every feature of Purchasing is very tedious compared to the competitors I have used," one reviewer commented.
Another mentioned it's less than reliable. The system doesn't seem to be able to handle large amounts of data at once.
"It crashes a lot and we have several different workarounds that we have to do to make it work and meet our needs," one reviewer said.
Dynamics NAV
After Navision became Microsoft Business Solutions - Navision, which then became Microsoft Dynamics NAV, the solution underwent one final transformation.
"Dynamics NAV is now Dynamics 365 Business Central," states Microsoft's website. The company promised Business Central has "the same rich functionality as Dynamics NAV," describing the solution as "a comprehensive business management solution designed for small to medium-sized businesses."
The solution now known as Business Central differs from Dynamics GP in that its multi-language and multi-currency capabilities are appropriate for companies that conduct business internationally, according to Software Connect.
However, it has a few significant drawbacks. It lacks multi-entity accounting support, requiring users to navigate between different databases to manage inter-company transactions. There's no native ability to create consolidated financial reports without purchasing a separate application. The Dynamics NAV (the foundation of Business Central) was initially released in 1987 with a proprietary platform and tool set. Much of that same platform exists today in Business Central.
Sage 50
After being acquired by Sage US in 1999, Peachtree Software became known as Peachtree by Sage, which later became known as Sage 50.
Sage 50 Accounting is now being marketed as Sage 50cloud Accounting. The newest release is equipped with bank feed upgrades and paid family leave withholding options for its payroll capabilities.
As a retrofit to the original client/server application, Sage 50cloud Accounting is not a true web-based accounting application, requiring local client installations.
A 2021 review of Sage 50cloud in PC Mag states:
"This powerful and innovative connection helps make up for the fact that you must have Sage 50cloud Accounting installed on a local desktop (or a very good laptop, since it's resource-heavy) to make full use of its features," the review says, noting that the solution may, in fact, come with more features than a smaller business really needs.
Users rate its payroll and tax calculation features highly; however, some people note it isn't the most user-friendly accounting software solution.
"It is not at all intuitive to use," one user said in a review on G2 Crowd. "Reporting is convoluted and overly complicated to set up." While there are fewer third-party integrations required compared to QuickBooks, they said, "the integrations available are extremely costly for a small business."
Gravity Software: A better alternative to legacy accounting solutions
Some legacy accounting solution providers evolve and find new ways to stay competitive amid a changing business landscape. Others struggle to keep up, forcing users to continually upgrade to the latest version, pay for data hosting or buy expensive add-ons from independent software vendors that may not integrate well.
Gravity Software is a true cloud-based accounting solution built on the Microsoft Power Platform. This gives you all the same familiarity and security features you expect from Microsoft products and services with enhanced functionality for multi-entity accounting.
With Gravity, you can easily manage multi-entity accounting in one database, eliminating redundant data entry. There's no need to pay for servers, data hosting, or integrations. All updates are introduced continuously and automatically instead of just once a year, so you're always working on the latest version.
Gravity provides superior integrations to the complete suite of Microsoft's 365 cloud applications like Teams, SharePoint, OneNote and Office without requiring Office 365.
Gravity is also easy for anyone to use and easy to personalize based on your needs. Your team can add fields, create their own workflows and manage accounting their way, no matter where they're working.
Gravity offers full functionality to support your growing multi-entity business without adding costs, complexity or frustration. Experience the power of better, smarter accounting. Schedule a demo today.
Gravity Software
Better. Smarter. Accounting.
---
Jul 13, 2022 1:30:43 PM