Got Dynamics 365 for Sales aka Customer Engagement
---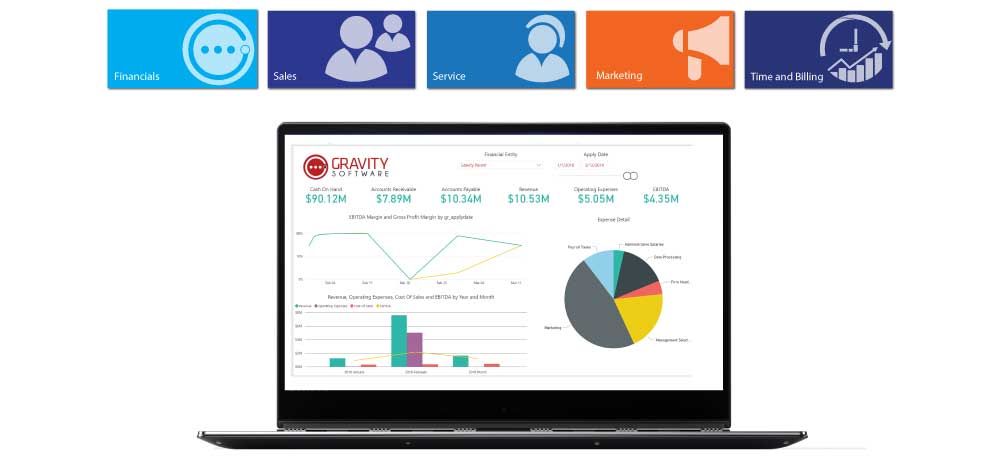 When your business was the new kid on the block, operations were relatively simple. A handful of local, consistent customers, a single distribution hub, and everything reported with spreadsheets. Then, those inevitable growing pains kicked in, with hundreds of customers, several hubs and a software system that's treading water, trying to keep up, or at least catch up. Don't fret, because you have a lot of great things going for you, and there's no need to push the panic button. After all, you're already using the best one-two punch in the game, in Dynamics 365 for Sales (aka Dynamics 365CRM) and Office 365. Dynamics CRM opens the gateway to customer information using the most familiar interface around, in Microsoft Outlook. And since Outlook is already second nature to almost everyone, you're setting your team up for rapid user adaptability and fast, efficient results. And unless you haven't touched a computer in the past 20 years, you're already more than familiar and comfortable with Office 365 applications.
Testimonial

"Overall, I would definitely recommend Gravity Software to other businesses in the hospitality industry! If you are utilizing Microsoft Dynamics 365 CE (Dynamics 365 CRM) and wanting to scale your business and improve efficiencies all around, then you should look at Gravity."

Shawna Bailley, Director of Accounting, 360 Destination Group
COLLABORATION
Hall n Oates. Snoop Dogg & Dr. Dre. Otis and Milo. When it comes to a successful working relationship, it's all about collaborating. The same is true with Office 365 applications and Dynamics 365 CRM. After all, you're combining familiar and easy to use office applications with a powerful CRM solution. Some things just go together well, like wine and cheese. So, you've got key elements already in place; and basically, you're almost home. You just need to stop striking out with unreliable reporting, missed deadlines and cluttered spreadsheets. Think of it this way: you've got runners (customer orders and questions) on second and third, so now is not the time to bunt with that entry level accounting software. Instead, break out the Wonder Boy bat and call up your best hitter.
A home run with Gravity
Enter: Gravity Software® (Gravity). Gravity is an online accounting software written on the Microsoft Power Platform. Financials and CRM are fully integrated and in the cloud. You can have a complete view of your financials, sales, customer service and marketing with your personalized dashboards that you can easily create. When you add Gravity to the lineup, you get all of the following …
Multi-Location Inventory
Tracking and manage your inventory accurately, from one site to the next, without a clipboard or pen.
Multi-Company Consolidated Features
If you're set up as more than one company, save time by logging in to a single, secure database. No more jumping through hoops, logging in and out, to get answers.
Unlimited Number of Users
No more tedious shut downs and lost time, just to add a new team member to the lineup.
User Definable Dashboard
As in, customizable and relevant to what you need. Two clicks and you're in, where you need to be, so you can see what's going on in your business.
Full Role-Based Security
You control who can access what. No more data-access free-for-alls.
Ability to Attach Notes, Documents, Emails to any Record
One centralized database to store all your information. Collaboration at it's best.
Accountability Dashboard
Business Metrics: Literally, measure and evaluate how every aspect of your business is doing.
Personalized Reporting
Flexible Financial Periods, Dimensional Reporting, Advanced Financial Report Writer, Advanced Find- Slice & Dice Query Tool, and YES, an Integrated CRM solution
From Manual Processes to Automated Financials in the Hospitality Industry
Gravity also has some add-on modules like Revenue Recognition, Subscription Billing, Job Cost and Time & Billing! And guess what, it's all real-time data. How sweet is that? Think of Gravity as that special two-way hitter, who can take on any fast, curve, breaking ball or slider, while sporting a 0.1000 batting average.
Seriously, you'll be one happy user experiencing streamlined marketing effectiveness, sales boosts, and enriched customer service relationships, and financials that add up, every time. While Dynamics 365 CRM is driving sales efficiency by eliminating delays and hold ups, Gravity harnesses the same powerful and robust platform to bring your financials to a level of unmatched efficiency. Now, you don't need to have Dynamics 365 CRM to use Gravity; instead, just get the Microsoft Per PowerApp license. If you already own Dynamics 365 CRM, you're half way there. Just add Gravity's cloud financials to the platform. With only one database to manage, you'll reduce overhead costs while increasing operational efficiencies across the board. Learn more and schedule your online demo today. My business is connected. Is yours?
Gravity Software
Mar 28, 2018 8:00:00 PM