These healthcare private equity trends could impact your investments
---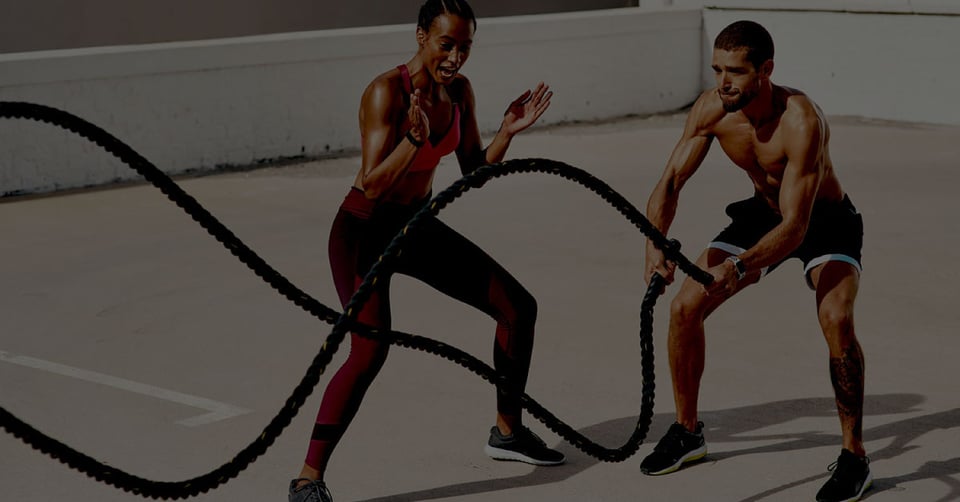 While healthcare private equity deals were down in the second half of last year, we still saw the second-best deal volume on record in this sector. The increasing involvement of PE investors in the healthcare sector signifies a key trend. However, within this broader trend, there are more nuanced patterns related to the nature of deals, how they're executed, and how they're affected by external factors.

We'll talk about some of those trends in this post.


Continuing consolidation in healthcare private equity
Consolidation within the healthcare industry isn't a new phenomenon, but it's certainly an enduring one. A 2017 research article in Health Affairs noted that concentration among primary care physicians increased the most as hospitals and health systems acquired these organizations.

While consolidation has the potential to provide economies of scale and greater negotiating power with suppliers, it hasn't always yielded positive results for patients. In the West Health-Gallup 2022 Healthcare in America Report, 44% of poll respondents gave the United States healthcare system an overall rating of "D" or "F," with 75% giving it a "D" or "F" for affordability. This is significant in an age where increasing numbers of employers moving to high-deductible health insurance plans means patients are more likely to shop around for their healthcare.

Healthcare private equity players can take part in the consolidation trend without sacrificing patient care or revenue. Healthcare accounting software that makes it easy to monitor multiple entities can help. With the right solution, investors should be able to generate consolidated financial reports for the entire entity and also compare KPIs for individual offices.
A shifting regulatory environment affects deals at every stage
Mergers and acquisitions across all industries are under increased government scrutiny, in part owing to Federal Trade Commission Chair Lina Khan. Khan has made clear that under her watch, the FTC will sue companies attempting illegal mergers rather than negotiate with them to "fix" the deal.

New federal rules also aim to reduce costs and enhance pricing transparency for patients, with a focus on banning surprise medical billing and requiring the disclosure of pricing and cost-sharing information. The No Surprises Act bans most types of surprise medical billing, most specifically pertaining to charges for out-of-network care.

The U.S. government is also pushing healthcare companies to adopt electronic health records if they haven't already and pay closer attention to cybersecurity.
Inflationary and regulatory pressures impact healthcare private equity
One way healthcare private equity investors can respond to changing financial headwinds is through the types of deals they seek. Bain & Company predicts providers are likely to be harder hit in a recession than biopharma and life sciences companies. Among providers, however, there are some specialties that stand a better chance than others at weathering economic downturn.

"Specialties like veterinary, dental, radiology, oral surgery, and vision have historically been less affected in a downturn, making them interesting investment opportunities this go-round as well," the firm says in a recent report.

The firm also suggests healthcare IT companies that allow providers to do more with less, such as revenue cycle management companies, will be attractive deal targets in the coming years.

Short of acquiring a company with the express purpose of leveraging its operational efficiencies, healthcare investors can use AI, machine learning and other technologies that can help improve efficiency and reduce costs. Gravity Software, for example, is built on the Microsoft Power Platform, which uses automation and AI to streamline accounts payable, billing and other repetitive processes.
Demand continues for timely, accurate financial reporting and business intelligence
In its "Next in health services" publication, PwC points out that healthcare companies need better business intelligence to identify the best ways to reduce costs.

"Many are investing in large-scale enterprise resource planning (ERP) implementations in order to better understand their costs, how they're influenced by supply chain issues and labor shortages and, in turn, make decisions on how and where to cut," the firm says.

Beyond facilitating decision-making regarding existing businesses, robust business intelligence tools and accurate real-time or near-real-time financial reporting capabilities are a must for healthcare private equity players. This includes those seeking to make new acquisitions as well as those seeking to pool their funds with other PE firms to undertake club deals – a trend that, according to Bain & Company, continues to gain momentum.
Maximize your returns with smarter healthcare accounting software
A large-scale ERP system might be the appropriate choice for a major network consisting of hospitals, physician practices, and even payers or healthcare IT companies, but it might prove overwhelming for mid-sized provider systems.

Fortunately, Gravity Software can provide similar multi-entity visibility and financial reporting accuracy for a more affordable price tag. Gravity makes it easy for CFOs and accounting professionals to manage inter-company transactions while providing investors with the business intelligence and reporting they need to make strategic decisions.

Gravity offers role- and entity-based security access and a full audit trail into every transaction.

The software is built natively on the Microsoft Power Platform, which includes Microsoft Power BI for business intelligence and uses Microsoft's robust security standards to make it HIPAA, SOC 2- and SOC 3-compliant. This also means Gravity users benefit from Microsoft's continual investments in new technology, including accounting automation and AI-powered features.

If you invest in healthcare companies, investing in the right software to manage them will help you maximize your returns. Schedule a demo today to see how Gravity can help you manage your healthcare portfolio.

Gravity Software
Better. Smarter. Accounting.
Sep 14, 2023 1:17:00 PM