How to overcome multi-location inventory challenges
---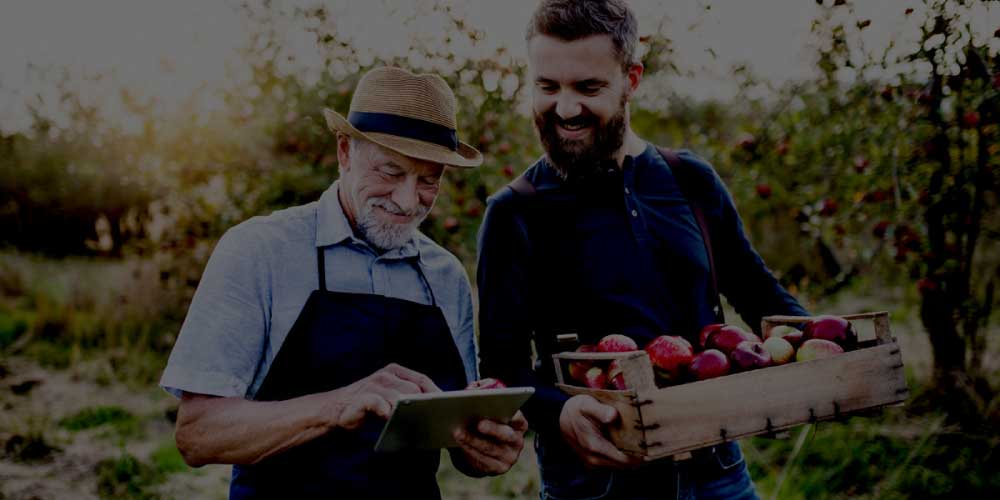 For a growing business, there are few things more exciting than expanding to multiple locations. It's a definitive, tangible sign that you're moving in the right direction as a company. But increased scale brings new challenges, particularly when it comes to inventory. Whether you have multiple warehouses and manufacturing centers, or simply a handful of office spaces, you'll not only need to manage that inventory effectively, but you'll also need to establish the proper accounting processes to ensure strong financial performance.
Unfortunately, many of the entry-level accounting systems used by small to medium-sized businesses (SMBs) don't have the ability to effectively track and control inventory across multiple locations. So, if you're using one of those systems, you could be putting yourself at a strategic disadvantage. Let's look at what makes inventory so complex and how upgrading your accounting software could help solve your multi-location inventory challenges.
The challenge of multi-location inventory
Inventory management is as much about controlling the movement of physical items as it is managing the financial side of things. Typically, growing businesses will find themselves with not only more inventory items, but also more transactions in inventory. When you add in multiple locations, keeping track of inventory becomes a more difficult process and inventory evaluations can become a nasty surprise if the inventory is not properly tracked. The last thing any business owner wants is to realize at the end of the year that you lost money because inventory was overvalued, either because you didn't track it properly, or you didn't cost it properly. So, you need accounting software that can bring all your inventory-related financial data together in one system while also allowing you to tailor processes at each location to meet your business needs.
What to look for in accounting software
Ultimately, the key to successfully overcoming multi-location inventory challenges will come down to finding a solution that provides complete data visibility across your entire enterprise. Your accounting system should allow you to track inventory anywhere while providing the reporting features you need to make sound financial decisions. But there are other features that will be important to actually managing day-to-day operations and making sure your inventory is under control. Here are some of the top features and capabilities you should demand from your accounting software:
Individual location controls
It's highly unlikely that you approach inventory at all of your locations in exactly the same way. In fact, oftentimes businesses open new locations specifically to meet a new need. So, you need multi-location inventory tracking capabilities that can be tailored to individual locations. Look for software that allows each location to control its own pricing, reordering and stocking characteristics. That way, you can optimize processes at each location while still achieving the comprehensive visibility and reporting you need for your entire enterprise.
Multiple costing methods
You may have established a preferred costing method that works well for your current products and lines of business. But as you continue to grow, adding new items to your inventory and adopting new business strategies, your costing needs may change. To future-proof your software investment, look for a system that provides multiple costing methods so you can adapt as necessary. By selecting a system that offers FIFO, LIFO, weighted average, standard and even specific item costing, you can get an accurate profit analysis on every sale.
Advanced pricing features
The other side of the costing coin, you should also look for software that offers advanced pricing features to ensure you're not leaving money on the table. When evaluating systems, make sure the software provides flexible pricing options, such as pricing by customer, by customer type, by item and item type, and by unit of measure, while also allowing for quantity breaks and other unique circumstances.
Remote access
Your accounting personnel can't be in two places at once. So, make sure any software you consider is cloud-based so you can access it from every location in your organization. Also, consider a system that provides full role-based security so you can make sure stakeholders at every location have access to the data they need to execute their primary responsibilities.
Full audit trail
If you're going to be empowering multiple people across multiple locations to make decisions regarding inventory, you're going to need a record of every action involving your physical items. This is where an audit trail can come in handy. With accounting software that provides full audit trail capabilities, you get access to every transaction, who made them and when. This can also be a deterrent to fraud while helping you optimize strategies for your entire company.
Operating across multiple locations should be a cause for celebration, not a major headache that negatively impacts your financial performance. With the right accounting software, multi-location inventory tracking can be a breeze. By taking time to assess your operation and identify the areas where your current accounting system is lacking, you can find opportunities for greater efficiency and develop a clear vision of what you need to move your business forward.
If you're growing and it's time to reevaluate your entry level accounting software, consider making the switch to Gravity Software®. Our powerful accounting solution comes with a dedicated multi-location inventory module that gives you everything you need to track, control and manage your products wherever you do business.
Ready to change the way you track inventory in your accounting operation? Contact Gravity to schedule a demo today to see our powerful accounting software in action.
Gravity Software
Better. Smarter. Accounting.
Jun 24, 2020 8:42:52 AM