Inventory management for your business
---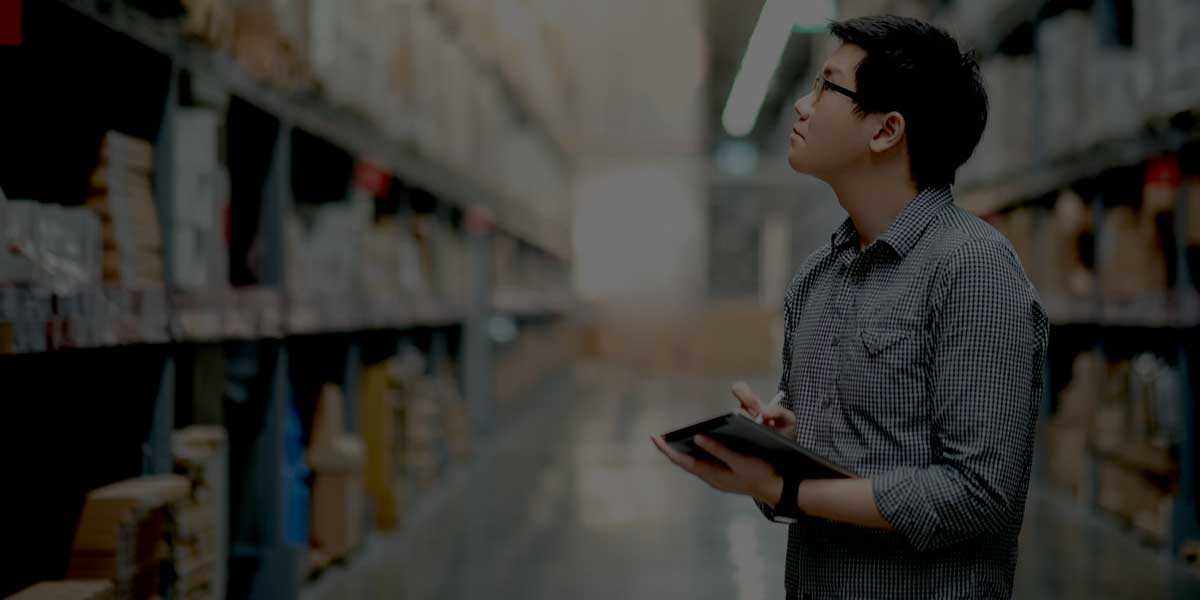 For any business, large or small, inventory management hinges on implementing and maintaining a consistent system of checks and balances. Whether you're managing inventory counts of a single product at one location, or across multiple sites with a combination of finished products, components and raw materials, accuracy and precision are everything. But how do you achieve and maintain that? Even if your business is blessed with the most diligent staff to conduct periodic inventory checks, you'll achieve ballpark accuracy at best. Reliance on manual counts and that old school clipboard approach will only get you so far.
Maybe you've resorted to utilizing an entry level solution like QuickBooks to get a grip on your company's inventory; and maybe it was working, for the most part. Yes, you need an accounting solution to help effectively manage and track your inventory, but now you also need an accounting solution that will grow with your business. Sure, QuickBooks was fine for managing inventory at a single location and a handful of finished products, but what do you do now that your company has grown into in multiple locations (warehouses, retail stores, assembly sites, etc.) with different pricing? Check and see if any of the following growing pains sound familiar:
year-end inventory didn't go quite as you'd hoped; numbers don't add-up; counts don't match; and now you're forced you to make large inventory adjustments that change your bottom line.

due to inaccurate counts at multiple locations, tracking methods create more problems than they solve. Discrepancies arise regarding quantities ordered versus actual quantities received

Pricing structures vary by location, and costing methods are difficult to implement and maintain.

Your current system lacks any real-time visibility into your inventory status; so new ordering quantities for raw materials and components are based on estimates and guesses instead of solid numbers, resulting in wasted time and resources.
Before you approve a bunch of overtime for your team, and place that bulk order for pens and clipboards, let's take a look at a time-saving, more efficient approach. Maybe you've already said goodbye to the old retro approach, retired your pen and clipboard and placed them in the inventory hall of fame. Perhaps you've even taken a chance on QuickBooks, and while it worked out at first, you realized that you still lacked any real-time visibility into the true status of your inventory. It's time to implement a viable solution that works for you and grows with your business. Your solution lies in the cloud.
Not just any cloud solution
While there are many cloud-based solutions out there that offer inventory tracking features, your business needs a solution that effectively tracks and manages your inventory. Your inventory management system should provide all of the following:
Intuitive management capabilities to reduce and eliminate the need for manual inputting.

Real-time visibility into your inventory with secure access anytime and anywhere to critical information and updates.

Seamless integration with demand planning, financials and logistics.

Promotion and maximization of efficiencies from start to finish of the inventory life cycle.
When you're looking to the cloud, consider a software solution that proactively manages and tracks for you. That's right: harness the power of Gravity Software® (Gravity). With true multi-location inventory tracking capabilities, Gravity gives you the ability to track, control and manage your products wherever you do business. From Warehouse #'s 1 and 2, to your assembly plant, to that distribution hub, to your retail stores, each location can control its own pricing, reordering and stocking characteristics. With FIFO, LIFO, Weighted Average, Standard and even specific item costing; you get a precise profit analysis on every sale.
Ultimately, you'll save time and money because you'll know what you have at each location, so you can determine what you need and when. By utilizing the Microsoft Power Platform (aka Dynamics 365), Gravity makes it simple for businesses to track and analyze multi-location inventory from anywhere, at any time without all the startup costs associated with other accounting applications. Learn more and schedule an online demo today.
Gravity Software
Better. Smarter. Accounting.
Aug 2, 2017 8:00:00 PM