Top Quickbooks Alternative For Growing Companies
---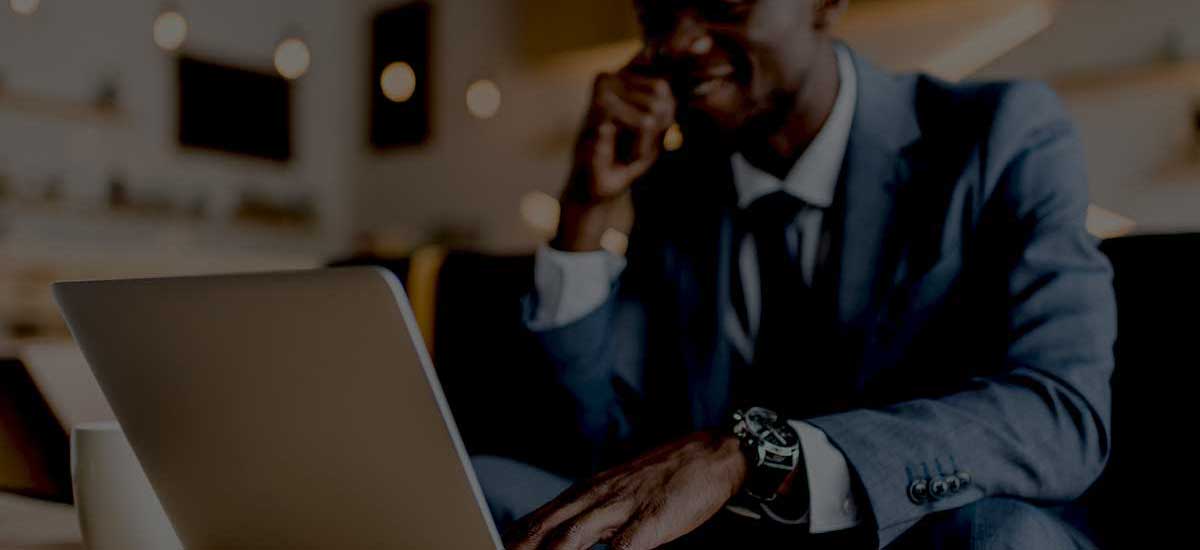 If you are looking for a Quickbooks alternative, you are not alone. To date, QuickBooks has accounted for some 73% of the U.S. market in general accounting software. It's a great starting point for small to medium-sized firms with basic accounting needs.
However, that can shift quickly once a company starts to grow.
Expanding companies that are using spreadsheets or outside applications to overcome QuickBooks' deficiencies are finding that upgrading from QuickBooks Desktop (QBD) to QuickBooks Online (QBO) or QuickBooks Enterprise (QBE) won't solve their problems.
Limitations of QuickBooks Desktop
Growing companies often need features and functions QBD cannot offer. Maybe the problem is the limitation on numbers of users, or the fact each company is maintained as an island in its own database. If you're finding your company relying on more and more spreadsheets, you may have outgrown QBD.
"In the next few years it's inevitable you're going to replace your on-premise QuickBooks system for something cloud-based," Gene Marks advises SMBs in Forbes. "Many current QuickBooks customers ... who are frustrated with the software's older architecture, but have suffered with it because they did not feel the need or were just too lazy to change, will now be forced to change. And (they're) going to discover some interesting alternatives."
Should you be purchasing a large enterprise accounting system because you may grow into it?
The last thing you want is new accounting software so advanced that your team needs months to get acclimated. Do you want your staff distracted all the time, or focused on getting the job done?
A large enterprise system may actually hurt your business. It's like buying a school bus when you only need an SUV; not only must you pay extra for operating, driving, parking and maintaining it, but it takes time away from your objective — getting home after work.
How to Reduce the Cost of Implementing a New Accounting System
QuickBooks is still a viable solution for small businesses, but as your company grows you'll find you need a new system. Gravity Software® (Gravity)is a great Quickbooks alternative that fills the niche.
Our signature cloud-based accounting software gives SMBs everything they need without breaking the budget — an open-platform, easy-to-understand system that enables easy customization using a single dashboard.
4 key features and comparisons of Gravity and QuickBooks Online
Allocation of expenses
The QBO challenge: Need to charge one bill to multiple companies? Need to allocate expenses from one account to multiple accounts based on a percentage every month? QuickBooks requires manual intervention and multiple transactions to make that happen, costing you more time.
The Gravity solution: With its unique multi-company architecture, you can allocate costs across companies and accounts in one transaction. Divide expenses by percentage to different entities — just once, or on a consistent schedule. Once you've set up initial parameters, that convenient process repeats itself until you change the account or account percentages.
Multi-entity setup and transactions
The QBO challenge: QuickBooks' program forces you to log in to separate databases and jump through other hoops when working with different companies. That also means redundant data entries.
The Gravity solution: Log into a single database and consolidate data from multiple companies onto one dashboard — with the first five companies free of charge. It's a seamless transition from one entity to the next. You can also set up a transactional relationship between any two companies.
Easy-to-customize dashboards
The QBO challenge: QuickBooks dashboards are one-size-fits-all, based on how someone a thousand miles away thinks your business should be run.
The Gravity solution: Easily create relevant dashboards from any piece of data in Gravity. If you can create a graph in Excel, you can build one of our dashboards. Access outside data such as UPS tracking on demand, and utilize built-in tools like Microsoft's Power BI to provide you with that "picture is worth a thousand words" snapshot of information.
Audit Trail
The QBO challenge: While QuickBooks allows a user to change any transaction at any time, it lacks a strong trail showing who the user was, how he or she went from one number to another and why he or she made the change.
The Gravity solution: With Gravity, you cannot delete or change history. But you can correct it with one button. Behind the scenes, Gravity keeps each original transaction, each reversal to that transaction and each replacement transaction. The "Correct" button allows you to easily type over and fix any entry, then automatically saves a trail of how your numbers have changed from week to week.
Need more than basic financial transactions?
Gravity Software is the only accounting software available for growing SMBs that need more features, security and functionality than those offered by an entry-level accounting application.
In addition to the four key features described above, Gravity offers the advantage of being written on the Microsoft Power Platform (aka Dynamics 365 CRM). That means it includes the familiar Office apps you already know, making your transition even simpler.
When your SMB is ready for a nimble, efficient accounting solution that offers much more room to grow than QuickBooks, contact Gravity Software for a free online demo. Just say GO!
Gravity Software.
Better. Smarter. Accounting.
Jun 24, 2019 8:00:00 PM