How to improve financial reporting for your healthcare company shareholders
---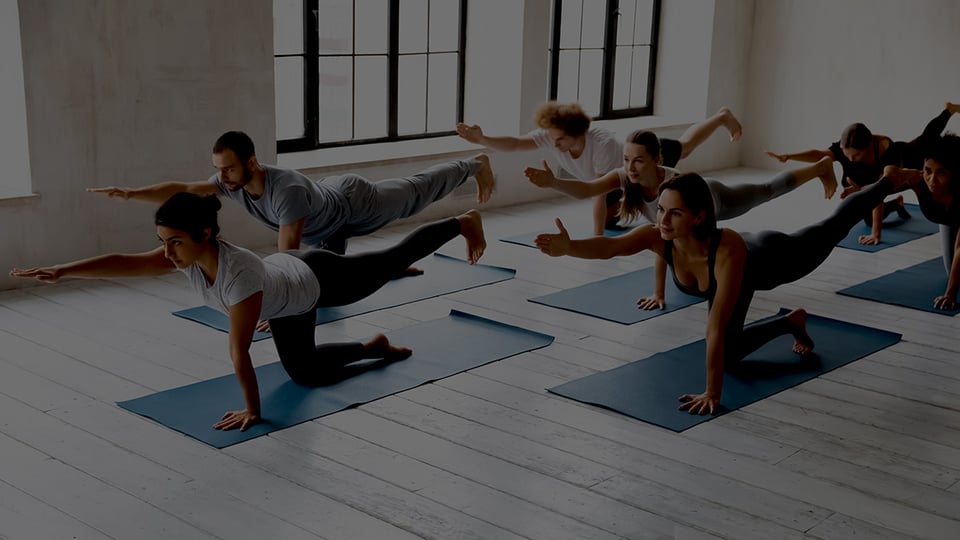 In a recent piece for Forbes.com, healthcare technology company CEO Abhinav Shashank expounded upon the idea that patient care is moving from a fee-for-service, transactional model to a value-based approach that focuses on each patient as a whole person.
"A patient needs everyone involved in their care to have an organized and holistic picture … a view that is ongoing, continuously enriched and deepening over an entire lifetime," he wrote.
In some ways, healthcare investors want the same when it comes to financial reporting — and that has implications when it comes to accounting for healthcare organizations.
No longer satisfied with financial reports that lack insight, shareholders in the healthcare sector increasingly want a value-based approach to reporting.
Investors want to know the social and environmental impact a company has. They want to know how the company plans to sustain itself for the long term.
This newfound focus on depth, and not just volume, of information can be attributed in part to the COVID-19 pandemic, according to Tim Gordon, EY Global Financial Accounting Advisory Services Leader.
"In times of uncertainty, demand for insight — to seize an element of control in a volatile and fast-changing environment — increases," Gordon wrote. He cited an EY survey in which 66% of finance leaders said demand has increased for corporate reporting that includes forward-looking financial analyses and forecasts.
In the same survey, 61% of respondents said they are seeing increased demand for "near real-time financial performance reporting."
Finance leaders who fail to respond to these evolving demands do so at their peril, Gordon cautioned.
Teams responsible for financial accounting in healthcare should take note.
"If the finance function fails to play a central role in meeting the changing expectations of investors, regulators and other stakeholders, reporting could become increasingly irrelevant," he warned.
New reporting demands could make accounting for healthcare services more challenging
The emphasis on more in-depth reporting can be an added burden on accounting for healthcare organizations with multiple entities, such as medical and dental offices, hospice care providers, and senior living facilities. These organizations already struggle with end-of-month reporting, as they often are using legacy accounting software not designed for companies with multiple subsidiaries or operating locations.
That's without the COVID-19 pandemic stretching healthcare leaders even thinner.
How can teams in charge of accounting for healthcare services comply with broader reporting demands when providing basic data has them working at capacity?
One way is to improve accounting processes within healthcare organizations. Moving finance team members away from repetitive, manual tasks allows them to move toward the more analytical healthcare accounting role that shareholders desire.
The best way to accomplish this is to use technology specifically designed to handle accounting for healthcare organizations.
The problem with using entry-level solutions for financial accounting in healthcare
Many healthcare organizations start small with a few offices and expand over the years to add new locations and services. Small business accounting software systems may be sufficient when there are only a few offices, but these systems weren't designed to accommodate multiple entities. Each entity requires a separate database, so any accounting or financial data that applies across all of them, such as an accounts payable item for hypodermic needles split among urgent care locations, must be copied and pasted from one database to another.
This also makes it difficult to compile healthcare financial data from each entity into one comprehensive report at the end of the month.
Because of this, you lack enterprise data to make an informed decision at a moment's notice. This could put your company behind on a growing trend within the healthcare industry, according to PwC Health Industries Principal Abbas Mooraj.
"Velocity is increasing from looking at batch data, near real-time data, or even now real-time data," Mooraj said on an episode of PwC's Health Research Institute's Next in Health podcast.
Mooraj also said larger healthcare systems are moving toward total digital transformation, specifically because of the demand for quick access to data, financial and otherwise, across the organization.
"Some leading organizations are looking directly at data and analytics and how to have a cloud-based enterprise data platform, a single source of truth in the native public cloud," Mooraj said..
However, many CFOs have legitimate concerns about moving accounting for healthcare organizations into the cloud.
"I've found most health systems have started very cautiously adopting, for example, productivity tools in the cloud, looking at SaaS-based ERPs, CRMs, and even help desk tools," Mooraj said.
Before adopting any new healthcare accounting software, they need to be sure the system is secure and HIPAA-compliant.
Accounting for healthcare services just got easier
Gravity Software is designed to simplify accounting for healthcare organizations with multiple companies. All entities are in the same database with security by entity, so there's no need to log into and out of multiple databases to access information for different locations, and line items can be shared among entities through shared master files.
With multi-entity accounting software, all financial information is stored in one database, you can see a complete financial picture of the entire healthcare organization at one time. You can also drill down to one specific data point, such as accounts receivable for a particular healthcare service or location.
It's easy to use built-in automated workflows to send billing reminders or reconcile accounting records, or create your own workflows without a developer using Power Automate or Virtual Assistant features on the Microsoft Power Platform.
Gravity also integrates with Microsoft Dynamics 365 CRM and a host of other applications that can help companies move closer to the "single source of truth" model, while Power BI helps disseminate that truth through easy-to-understand visuals.
Because it is built on the Power Platform, Gravity relies on Microsoft's robust cybersecurity protocols to ensure HIPAA compliance.
Gravity makes it easier to respond to evolving stakeholder demands by providing enterprise-wide solutions for streamlining multi-entity accounting and financial reporting for healthcare services. With Gravity helping care for the financial health of your company, your company can focus on providing better care for your patients.
Gravity Software
Better. Smarter. Accounting.
---
Jan 24, 2022 9:52:39 AM