Cloud accounting software shouldn't come with compromises or caveats
---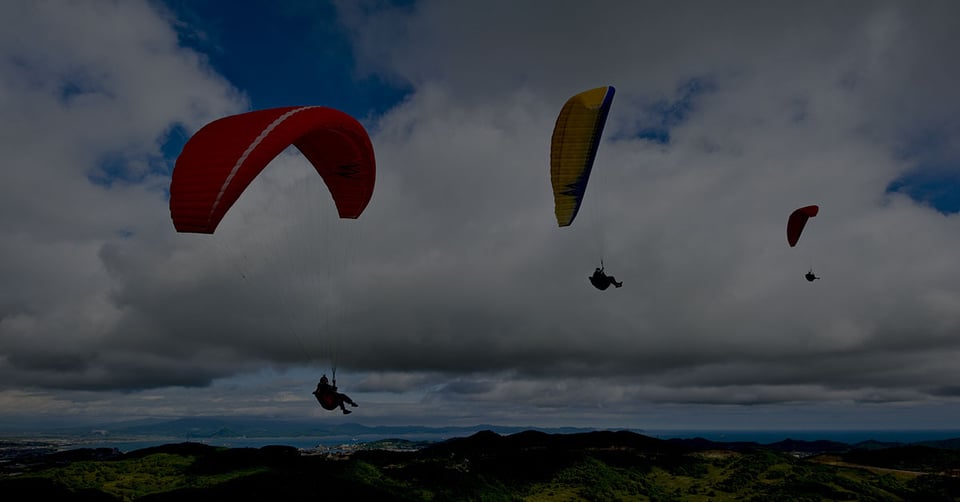 The concepts of cloud computing and cloud-based software have become so ubiquitous that the true meaning of these terms has become a bit clouded.
When it comes to cloud accounting software, for instance, some companies claim to have cloud solutions when they're actually just desktop applications with the ability to connect to the cloud. Customers who use them often experience more technical difficulties, such as data that doesn't synchronize properly. They often have higher costs as well.
In terms of cloud software, there are two main types: cloud-native and cloud-based. In this post, we'll discuss the key distinctions between them.
What's so great about cloud accounting software?
Arguably the most significant quality of the cloud is that it allows users to reap the benefits of what might be a cost- and space-prohibitive amount of equipment, specifically one or more servers, without having that equipment on-premises. That's because data stored in the cloud or applications designed to run on the cloud (commonly referred to as software as a service, or SaaS) can be accessed anywhere you have an internet connection.
The difference between cloud-native and cloud-based software lies in the degree to which the cloud is used in the design and operation of an application.
What is cloud native accounting software?
Cloud native software is operated and hosted in the cloud, meaning it capitalizes on the inherent characteristics of a cloud computing software delivery model. This means customers often achieve significant savings because they don't need to purchase on-premises equipment like servers, pay for data hosting, or have a dedicated IT team to help manage it.
Gravity Software is an example of a cloud-native software solution – what could also be called a "true" cloud solution – because it is built on the Microsoft Power Platform, an open platform that is part of the Microsoft Cloud ecosystem.
If we think of a software solution as a structure, then in Gravity's case, the Power Platform is the foundation. Since its foundation is built into the cloud, it follows that Gravity's entire structure is built into the cloud.
What is cloud-based accounting software?
A cloud-based software solution is not built into the cloud from the ground up and is neither managed nor run on the cloud. Instead, it may use cloud technology for some elements of its operations, such as the ability to use a limited version of the software offsite.
Calling back to the structure analogy, a cloud-based software solution is like building a home but renting a storage unit. The full amenities of the home are only available inside the home – that is, on-premises – but some elements can be accessed from outside the home via the storage unit – that is, the cloud. Just as users pay to rent a storage unit, users of cloud-based software may need to pay separately to store their company's data.
In the realm of accounting software, Sage 50cloud is cloud-based, as the full version must be downloaded onto a desktop computer. Users can access certain features from any internet-connected device, but any changes they make to the company's financial data is "synced" rather than being updated in real time.
With Sage 50 specifically, the syncing of data — or lack thereof — is its downfall. The review site Software Advice supports this, with more than one user reporting loss of data because of syncing failures between remote stations and the primary desktop installation.
Other disadvantages of cloud-based software, according to ETCIO, include infrastructure requirements and maintenance needs. Because of the complex architecture, with some elements in the cloud and others on-premises, cloud-based applications are more difficult to maintain. They may require downtime for upgrades, so they tend to be slower to innovate compared to a true cloud accounting software solution.
While cloud-based software does have advantages, these are more on the development side. Going cloud-based means you can move certain operations to the cloud without the need to rebuild your entire solution, making it "a great option for organizations that already have a robust application in place," according to ETCIO.
If you're a company starting the search for new software, however, cloud-native is likely the best option.
Gravity takes your business into the cloud
Gravity Software is a true cloud accounting software. It's natively built in the cloud using the Microsoft Power Platform, which means:
You can run Gravity from any location with an internet connection. You don't need to be onsite to reap the full benefits of the software, and you won't need space-hogging servers or other on-premises equipment.
All data you enter into Gravity is updated in real time, making for a seamless connection among your team members no matter where they are. No waiting for data to sync, no potential for data loss caused by syncing glitches, and no miscommunications or duplication of work due to syncing delays.


Gravity's subscription pricing includes data hosting as well as automatic feature and security updates that require no system downtime.


Gravity integrates seamlessly with Microsoft Power BI, Power Automate and a host of other third-party applications.
Want to see for yourself how cloud-native Gravity Software can help your business run more smoothly? Schedule a demo today!
Gravity Software
Better. Smarter. Accounting.
---
Sep 23, 2022 10:48:04 AM