Why more businesses rely on a SaaS model
---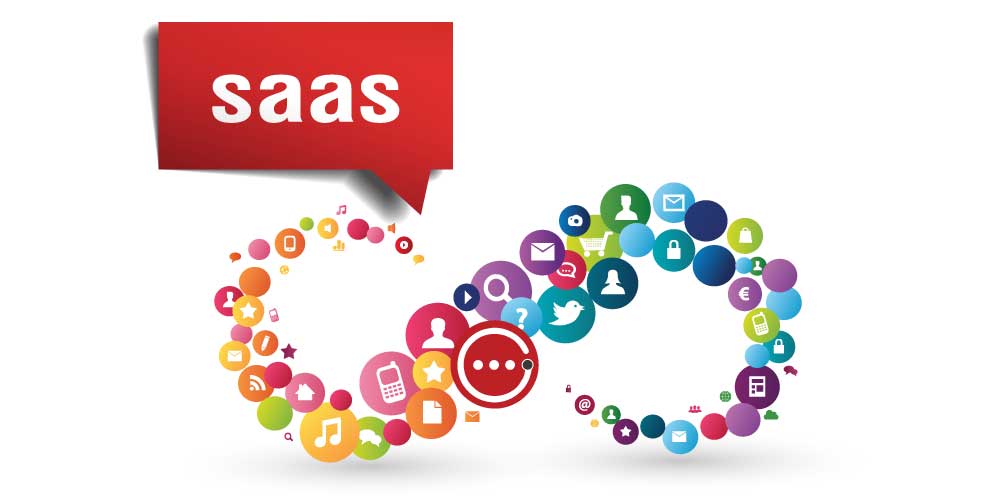 With every passing day, more and more businesses inadvertently answer the question to the old 80's classic, Should I [pay] or should I go? Specifically, companies are presented with the choices of paying for, not only the software to run their business, but for the server, the training manuals, and yes, the real estate to maintain operations, or, going and subscribing to pay for the use of software, with updates and data storage nestled in the cloud.
It wasn't too long ago when just about every company had the same general set up in their storage closet. You remember that bulky server, with lights flashing and beeping ever so softly, only to be flanked by walls of disk drives, and a library of training manuals. Of course, as businesses grew, so did that server and storage space. And let's not forget the digital storage space full of gigabytes of ever growing files. And really, where were your backups kept? Right by your server? Yikes!
So, what if you could run all your applications in the cloud and pay as you go? Well, if you choose the right cloud business applications with a SaaS (Software-as-a-Service) model, your business can thrive.
Hello SaaS, Software-as-a-Service!
Many businesses are going with a SaaS subscription model for multiple reasons, common factors of lowered cost and improved convenience, are increasingly present. Let's take a look at some of the more common reasons and factors:
Updates are built in and instant.
That's right; with a subscription model, updates are built in and automatic. This means that you're no longer conceding valuable down time that you can't afford, just to implement an update. With SaaS, it's like your app updates on your phone. Think about it. Improved applications that just keep getting better! SaaS versus the old on-premise model with that big ticket purchase; and let's not forget that yearly expensive software maintenance invoice to keep your software updated. With a SaaS model, you automatically get the latest version of the software to which you subscribe. And, because most SaaS packages are web-based, you'll spend little to no time updating.
Work Remotely
As long as there's a reliable internet connection, you can work from anywhere. Good luck trying to accomplish off-site work with the old software model. Remote dial-in, really? Or do you have to take a few extra steps just to transfer files while hoping for the latest version?. Fingers crossed? Really? Why not work from anywhere that has an internet connection, via laptop, tablet, iPad or even a smartphone?
Scalability
With the old software model, it was pretty much one size fits all, and you often ended up purchasing far more than what your business needed at the time. Today, most SaaS models are flexible and accommodating so that you only purchase what your business needs and pay for what your business uses. With a solid SaaS app, you should be able to easily scale up or down based on your business needs.
Secure Data
Unless you have a government grade server and security measures that rival Norad or the Crystal Palace, then your old software model, with locally stored data, can't compete with a SaaS subscription service, as its data is stored in the cloud. With most subscription models, comes a generous amount of cloud storage. And along with the convenience of cloud storage, also comes improved security with a far lower risk of compromised data. Why not have piece of mind, 24/7, knowing that your data is backed up and secure?
Real-time Insights
I think about that time in yoga class, and that star athlete, who could seemingly do everything. Downward Facing Dog, Up Dog, Balancing the Cat and yes, the Scorpion Handstand. That girl could do everything perfect, without breaking a sweat. It's as if she was Super Girl. Well, that's your SaaS subscription model, but sans the cape. A software package that can back up files and implement updates in a single bound?. Yep. A platform that's everywhere you need it to be with robust capabilities and a trusty Dashboard with real-time insights so you can make better informed decisions on your business, your SaaS model solution is your new subscription superhero.
Gravity: A subscription all star
If you're looking to move to a SaaS model for your business financials and you're on an entry level accounting solution like QuickBooks, take a look at Gravity Software® (Gravity). Gravity's robust cloud accounting solution streamlines your business operation by eliminating unnecessary clutter and steps, ultimately increasing efficiency across the board by saving time and money. So, if your business has outgrown QuickBooks, grow your business with Gravity.
Gravity is written on the Microsoft Power Platform (aka Dynamics 365 CRM), an open platform that hosts over 40,000 companies worldwide and has become one of the most reliable and scalable platforms available today. So, if your business is one of those companies that's ready to take the next step, consider Gravity Software instead of jumping to an expensive enterprise application like Sage Intacct. Learn more and schedule your online demo today! My business is connected. Is yours?
Gravity Software
Better. Smarter. Accounting.
Feb 21, 2018 7:00:00 PM