Why using Xero accounting software for financial reporting is so frustrating
---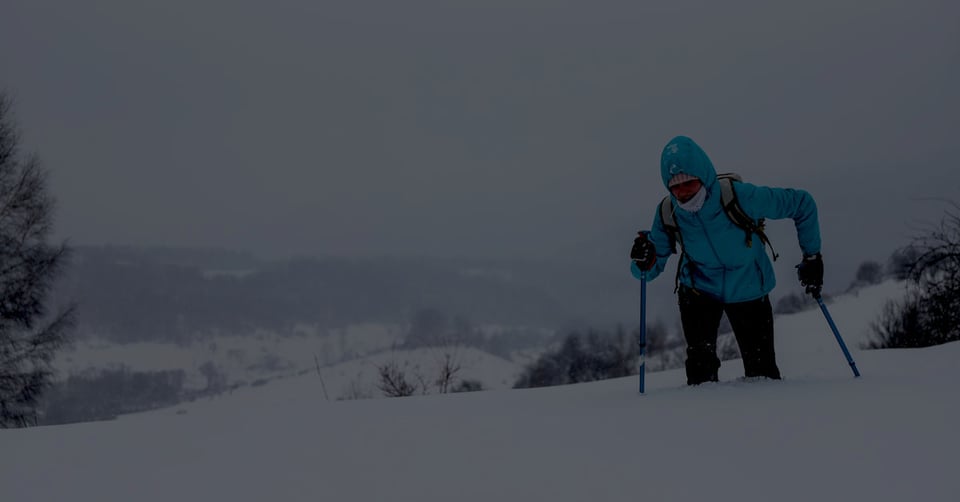 Xero accounting software offers small business owners a simple way to manage invoices, cash flow, purchase orders and inventory tracking. You can create invoices, see account balances and handle other basic accounting functions. Where it falters is when your growing business expands to more than one legal entity. This is because Xero accounting software does not allow data from multiple legal entities to be stored in a single database, making it difficult to manage inter-company transactions and develop consolidated financial reports across your company.
In the best-case scenario, this creates a lot of mundane, manual work for you and your accounting team. In the worst-case scenario, a lack of strong financial reporting can be a literal dealbreaker, keeping you from acquiring new customers and taking advantage of new growth opportunities.
See how a private equity firm simplified financial reporting by switching from Xero to Gravity.
What are the challenges of using Xero accounting software?
Xero accounting software is perfectly adequate for a single-entity business. But if you have multiple legal entities or branch offices, you must create a separate database for each one, logging into and out of each database anytime you have new information to input.
To create consolidated financial reports, you have to log into each entity's database, copy each piece of information you want to include in the report, and paste it into a separate spreadsheet.
This has implications in multiple areas:
Accuracy - The more copying and pasting you do, the higher the odds for human error.
Morale - Tedium is a recipe for employee burnout, leading to additional costs for recruiting and training new employees.
Efficiency - Creating consolidated reports can take anywhere from hours to days.
Of these drawbacks, the efficiency factor is likely to have the most impact on today's businesses. "Agility" has become a buzzword of the COVID-19 pandemic era and beyond, and nothing hampers agility like inefficiency.
Why is multi-entity financial reporting so important?
There are three main circumstances in which the agility afforded by readily available consolidated financial reports can give a business that extra boost – or help mitigate catastrophe.
Opportunity knocks – are you ready to answer?
While the term "agile" has often been used to describe a company that can quickly pivot in the face of rapid changes in circumstance, "the most agile businesses also happen to be the best equipped to seize new opportunities that are springing up in the here and now," says EY's James D. Hunter.
Imagine you manage a small chain of day spas. You've just learned your biggest competitor is for sale. Acquiring their business would allow you to expand your market share and offer new services, but you need to act fast to secure a loan.
The lender will need to see detailed financial reporting, including:
Multi-entity operating expenses
Profit and loss statements
Total revenue
Operating income
Gross profit margin
Cash on hand
Multi-entity inventory costs
If you're using Xero accounting software, you may have this information in a dozen different databases. It could take days or weeks to compile it altogether into a single, consolidated financial report. By that time, someone else may have seized the opportunity.
Transparency begets trust
If "agility" is the No.1 buzzword of the pandemic era, "transparency" may not be far behind. Chalk it up to increasingly dire climate change warnings or a collective, pandemic-induced reevaluation of priorities, but consumers and investors are no longer content to patronize companies with no questions asked.
Much of the demand for transparency falls into the realm of environmental, social, and governance (ESG) principles. Stakeholders want to know what companies are doing to enhance diversity, reduce their carbon footprint, and behave with integrity. But calls for transparency have permeated into other areas of business as well.
"As a rule, more transparency has a measurable effect on a company's market position, image and value," say experts at EY.
In fact, according to a report by Sprout Social:
86% of Americans believe transparency from businesses is more important than ever
73% of consumers are willing to pay more for products that guarantee total transparency
What better way to empower your employees and stakeholders than to give them tools to access information faster and easier.
Difficult circumstances, difficult decisions
While the ability to generate up-to-the-minute reports can help shore up your company's long-term sustainability, tough decisions are inevitable.
Pandemics bring businesses to a standstill for months on end. Inflation causes consumers to cut back on purchases. Staffing shortages and supply chain disruptions can prove too much to weather. You may need to close a branch, restructure your workforce or discontinue some product lines.
Consistent access to accurate, complete, real-time financial information for all your company's entities can ensure that, if and when the time does come for tough decisions to be made, you're not making any more cuts than are absolutely necessary. It can also help you spot a potential crisis before it turns into a full-blown disaster or demonstrate to your board that the company is prepared to handle an impending economic downturn.
Experience the power of consolidated financial reporting with Gravity
With Gravity Software, you can easily manage multi-entity financial reporting.
Each entity can track its own income, expenses, inventory, and more, but when you need to compile financial reports for the enterprise as a whole, all the information is already in one place.
Automated bank reconciliation means you can be alerted to errors on a regular basis – no eleventh-hour surprises.
And your financial reports can be as broad or as granular as you need them to be.
With Gravity, you can create quick financial statements — balance sheets and income statements — with a single click. You can also generate financial statements based on your company's reporting needs, highlighting locations, territories or even projects on a single screen. Using Gravity's flexible reporting elements you can design many versions of your financial reports for different managers needs.
A single-entity small business may get by just fine with Xero accounting software, but when your business levels up to multiple entities, it's time to level up to Gravity as your financial reporting software.
Gravity Software
Better. Smarter. Accounting.
Jun 28, 2022 10:36:40 AM