Gravity Software's CRM Cloud Accounting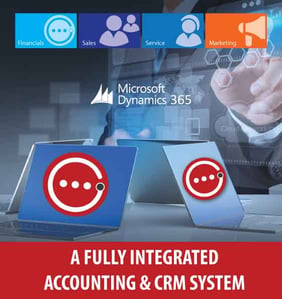 Microsoft Dynamics CRM is a customer relationship management (CRM) business solution written on the Microsoft Dynamics 365 platform. Microsoft CRM allows businesses to be more intelligent. With customer engagement, your business has the ability to deliver amazing customer experiences. Dynamics 365 makes every customer engagement an intelligent one, so you can market smarter, sell effectively and care everywhere.
Start Delivering Amazing Customer Experiences
Businesses can take advantage of Microsoft Dynamics CRM to help improve marketing, sales and service engagement with their customers to drive organizational efficiency. Having a CRM system helps businesses simplify processes and allows you to scale as you gain more customers or need more employees.
Gravity Software's™ (Gravity's) robust solution is built on the Microsoft Power Platform (aka Dynamics 365), and will provide businesses the distinct advantage of having their financials fully integrated into Dynamics 365 CE from Microsoft, Time and Billing from Total Serv Pro, to name few apps. There's no need to manage separate databases with just one platform to manage.
Think of Microsoft Power Platform as a powerful set of tools, apps, and platforms combined that helps optimize business intelligence, social insights, campaign management, and many other key customer relationship elements.
By utilizing the Microsoft Power Platform, Gravity's cloud accounting application makes it simple for businesses to operate from anywhere, at any time without all the startup costs associated with other accounting applications.
Gravity's guiding principle is to simplify the lives of our users while providing SMBs the platform they need to grow.
Learn more and schedule your online demo today!
Gravity Software.
Better. Smarter. Accounting.