An accountability dashboard that can transform your business
---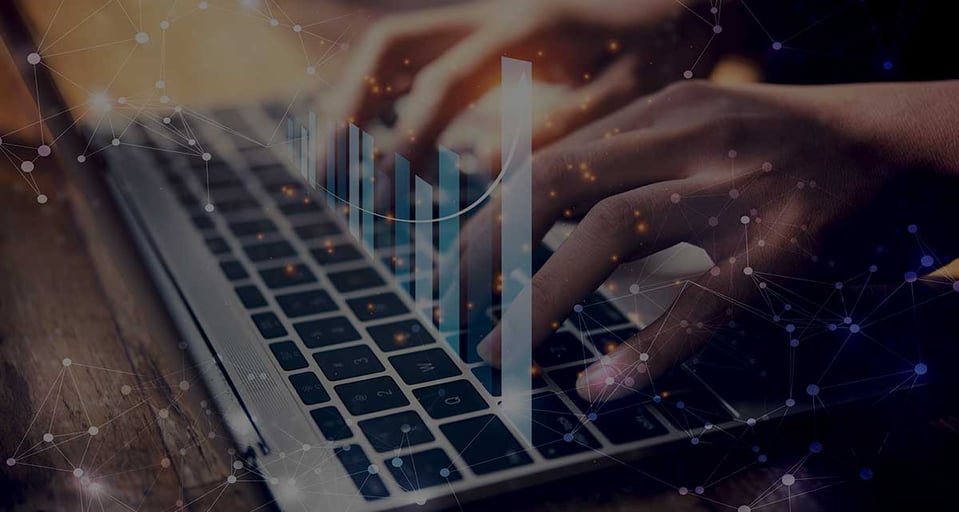 One of the biggest competitive differentiators among businesses today is the ability to make the best possible use of data. This is no doubt why so many companies are investing big in the analytics tools that can inform future strategy. That also helps explain an IDC report predicting the big data and business analytics market will hit $203 billion by 2020, up from $130.1 billion back in 2016.
"When data and analytics work in tandem, the benefits become obvious," advises CEO Nitin Seth in Forbes. "Companies can leverage data to improve cost savings, redefine processes, drive market strategy, establish competitive differentiators and, perhaps most importantly, build an exceptional and truly personalized customer experience."
[Related: Ready to improve with EOS®? 8 tips for getting started]
Easy access to your data is key
Efficiency is key and that's why it's so important to have cloud technology in place that can help your firm access its most important metrics quickly and easily. When it comes to the accounting methodology vital to so many elements of your small to medium-sized business, Gravity Software's Accountability Dashboard enables you to customize the data most crucial to your company's health and pull it together on one accessible interface so you can easily review it for further strategy.
Once you've set measurables and established what you're going to evaluate, you can view updated, current results in real-time, any time. There's no need to wait for final results to come in at a previously established time.
Further, because it's built on the Microsoft Power Platform (aka Dynamics 365 CRM), it can easily consolidate available data from all departments, such that financial, sales, marketing and customer service. Information can be pulled together and/or combined to present a comprehensive overview of strengths and inefficiencies company-wide.
How you can customize the dashboard and set your own business metrics
Among other valuable features of the Accountability Dashboard, it empowers you to:
Select from a library of more than 40 of the most common business metrics. To help you get started, we've researched and created the capacity for visual representations of the measurements used most widely to gauge business growth and success.

Create and display other business metrics not listed in the basic repertoire. For example, you may wish to keep a watch each day on wholesale supplies of a hard-to-find ingredient or product or a highly volatile commodity.

Establish your own minimum and maximum numbers for goal-setting purposes. For example, you might want to arrange for instant alerts once your firm has surpassed a certain sales level or needs to reorder a certain component.

Identify who's responsible for each measurable. The system allows your company to better maintain systematic transparency by pinpointing workflow issues that may be interfering with full productivity. Once a shortcoming is identified it can be immediately addressed so friction can be reduced, resources can be allocated more efficiently and profits can be optimized more fully.
Easy, effective alignment with Entrepreneurial Operating System® (EOS)®
If your company runs on EOS, Gravity's Accountability Dashboard will help you keep your team members productive. Its ability to accurately track your business numbers in immediate and objective terms can be used in conjunction with EOS to get all your employees on board with your strategy, establish company-wide accountability and encourage company leaders to work as a cohesive unit.
The added info gained through Gravity can help employees understand what's expected of them so they can better manage their own tasks, freeing up management to focus on the bigger picture.
If your business is outgrowing QuickBooks or legacy accounting solution aimed at SMBs, schedule a free online demo of Gravity Software today.
Gravity Software
Better. Smarter. Accounting.
Oct 2, 2019 8:00:00 PM