Ready to improve with EOS? 8 tips for getting started
---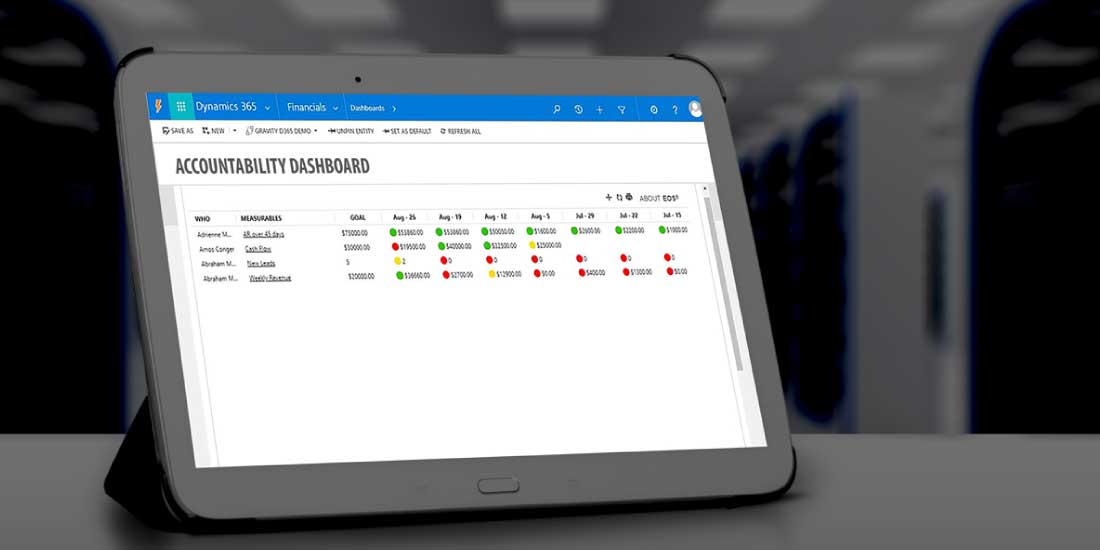 You've heard about the Entrepreneurial Operating System® (EOS®). You've thought about adopting it for your business. But maybe you're uncertain how to get started.
Founded 16 years ago, the EOS business management system based on the premise that each team member must focus on a common vision and be accountable (in their own ways) for achieving it. EOS Worldwide reports 61,000 companies of various sizes are already implementing the program and embracing its six key components: vision, people, data, issues (problem solving), process and traction (execution).
Fortunately, initiating EOS doesn't need to be complex. And putting the program in place could be well worth your while. The user-friendly business management system can go a long way toward improving the functionality and productivity of your staff and getting everyone to pull together for a common goal — regardless of the size of your company.
"Businesses that run on a dependable operating system seem to run themselves," advises Mike Kotsis on the EOS Worldwide blog. "Businesses that don't have an operating system feel like they're out of control — no one is on the same page, employees are all rowing in different directions, the same problems keep popping back up and there's inefficiency and chaos everywhere — and accountability nowhere."
From Manual Processes to Automated Financials in the Hospitality Industry
With that in mind, here are a few suggestions for getting started with EOS.
Learn the principles by reading the book Traction: Get a Grip on Your Business and/or by hiring an official or non-official EOS coach. Note that implementing the program without a trained facilitator can require discipline, the ability to make tough decisions and the ability to view your company's challenges objectively.

Talk with your leadership team about the logistics of implementing EOS. You'll need team support and discipline to make the system work at every level.

Put productivity monitoring tools in place to help the program succeed. Ideally, you'll have instant access to real-time business metrics that constantly reflect the health of your company so you can make adjustments quickly.

Be prepared to identify and address your company's key issues. People truly would rather ignore (issues) and hope they go away," writes Don Tinney on a different EOS blog. "The irony is that by going to the root and solving them, you save unbelievable amounts of time, pain and suffering. Someone must be the force to call it out and go there."

Assign tasks and goals for each team member. That promotes transparency, improves accountability and helps establish standards for productivity.

Be prepared to identify and address employees who are mismatched with their roles. EOS principles advocate making sure you have the "right people in the right seats."

Schedule mandatory planning meetings. "Leaders who take time off … and plan with their teams actually grow faster and get more done than ones who work morning till night, seven days a week," advises Tinney.

Schedule regular follow-up meetings. EOS is all about "Level 10" team meetings in which progress is reviewed and issues are addressed, but the meetings are structured to be finite and action-focused to avoid the waste of time and energy.
As you research options for digital solutions that can make your EOS program easier, consider the many capabilities of Gravity Software. Our cloud-based accounting application offers instant access to your real-time metrics on one easy dashboard. And because it's built from the ground up using the Microsoft Power Platform (aka Dynamics 365 CRM), it's accessible anytime, anywhere and completely scalable to your needs. If you're looking for a robust cloud-based accounting solution and would like a goal management system that works well for companies running on EOS, schedule an online demo today. Just say GO!
Gravity Software
Better. Smarter. Accounting.
Aug 26, 2019 8:00:00 PM