Driving efficiency in your business
---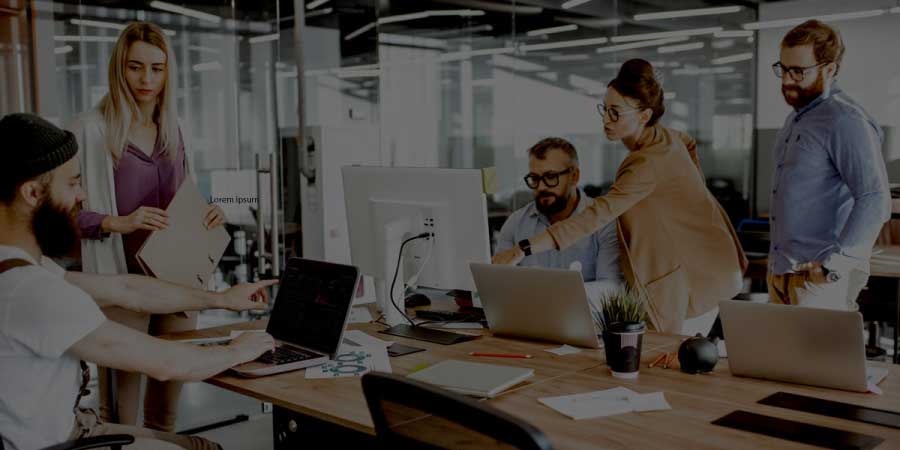 Building a software platform for your business to function often happens slowly and haphazardly. Most companies start with accounting, if you are small it may be QuickBooks. When the sales group needs something to help their world they pick a solution, and it may even work with QuickBooks and exchange basic information.
One database, one platform
As the company grows it starts to need stronger reporting, so the accounting group goes out to find a reporting add on solution. This is another application that has a bridge to QuickBooks, but it is still a separate application with its own interface and separate logins, security database and upgrades.
Growth continues and the management team feels it needs dashboards to help identify trends and problems faster than just reviewing a lot of reports. Remember a picture is worth a thousand reports. So they look for another application that "talks" to QuickBooks. But again, it has its own interface, security, database etc.
[Related: The next step accounting solution for growing SMBs]
So it looks like all the bases are covered, right? But in reality we just have a bunch of islands of information with small bridges between them. In trying to solve problems, we have really created a tremendous amount of inefficiency and confusion. Has the company really gone forward?
Tom, a sales person has a customer on the phone and wants to see if the company can ship a product out today. He is in the "Sales" application and needs access to inventory in the "Accounting" application. At a minimum he needs to login and navigate in a different interface to find the information, while keeping his customer on hold. At worst, he has to call his customer back after asking somebody else. Is his customer still interested?

The CFO is trying to project cash flow and he needs to know the sales pipeline for next month. He sends an email and has to wait a day. The pipeline is in another "Sales" application that he cannot access.

The Owner, who is now in love with his dashboard, wants an update to the information. But Sarah who has the login credentials and makes the changes, is on vacation. She was the only one trained on the "Dashboard" application because it worked differently from all the other applications and was too confusing for others. Who gets to tell the owner he has to wait a week for his update?
Is the company really better off at this point? Studies have shown that office workers can lose up to 20% of their efficiency by having to constantly change applications as well as slowing down decision making or making decisions with limited or old data. Is this really the best way to run a company?
[Related: Expert Series: The key to unlocking growth for mid-sized businesses]
Power Platform
There is an answer: unifying all business applications on one business platform, one database, one login, one security model. All information is just a couple of mouse clicks away. Yes, there is still security, but now company information is transparent and easy to access, all in one place. Gravity Software® (Gravity), written on the Microsoft Power Platform (aka Dynamics 365 CRM), can drive greater efficiencies throughout your company.
Fully integrated financials
| | | |
| --- | --- | --- |
| | | |
| Accounts Payable | Accounts Receivable | Bank Book Management |
| | | |
| General Ledger | Multi-Currency | Multi-Entity |
When it comes to a cloud-based financial solution, consider Gravity Software. Gravity is structured to help your business grow without all the growing pains. Gravity's intuitive web interface is easy to use and can handle complex accounting issues for your growing business. Learn more and schedule your online demo today. My business is connected. Is yours?
Gravity Software
Better. Smarter. Accounting.
Feb 13, 2017 7:00:00 PM