Are you holding clients back with an entry level accounting system?
---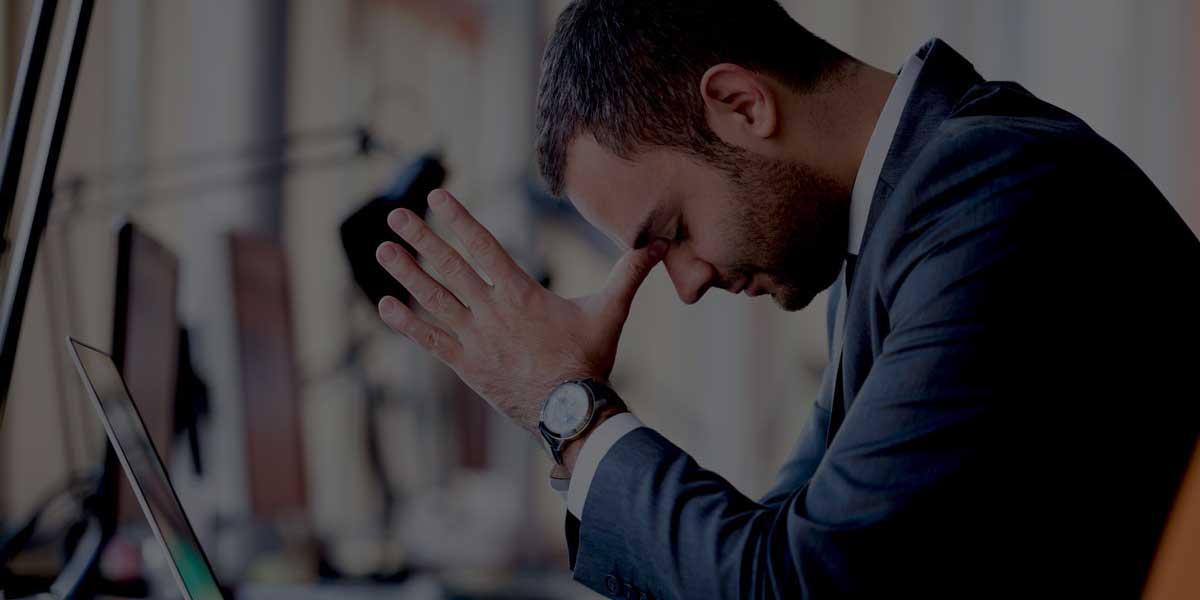 As businesses grow, they need more sophisticated solutions that can track more than just basic financial transactions. They need more security, more features, but don't want the complexity of a larger accounting solution.
It's so crazy when I am on a sales call and I hear numerous times that companies are using excel for most of their accounting. They can't get the reporting needed to run their company from their existing software.The sad part is that they may not know what is possible with a better accounting application. Where would the world be without Excel?
Are your clients' existing systems hurting their growth potential?
If yes, it may be time to make a move to a more robust cloud solution like Gravity Software® (Gravity). As a consultant to your clients, part of your role is to lead and educate them on the tools they need to grow their companies. Coming from a different perspective, you can help them work "On" their business instead of being stuck working "In" the business.
Gravity's goal is to fill the gap between entry level accounting solutions like QuickBooks and higher end applications like Sage Intacct. In one screen, for example, users (with the right permissions) can easily navigate through Gravity's back office financial business solution to front office Sales, Service, and Marketing. How smart is that?
Your clients can take advantage of having their financials and CRM fully integrated on one platform. How you may ask? Well, Gravity's robust solution is written on the Microsoft Power Platform (aka Dynamics 365). The Power Platform hosts over five million users worldwide and has become one of the most reliable and scalable platforms available today. Your clients can easily go from 3 users to 30 users to 300 users without ever worrying about the platform. So simple, yet robust!
Clients can spend more time on their business
Businesses owners start with an idea and lots of passion, but can quickly get lost in the details. It becomes a forest for the trees syndrome. Outside advisors can quickly see the inefficiencies and add value by guiding companies as they grow. Take advantage of Gravity's cloud-based technology so your clients can…
Save money by growing their business more efficiently

Market smarter, manage customers and sales on one platform

Work from anywhere, with real-time insights into their business operations

Drill deep into their data with powerful dashboards

Increase productivity by using the technology that's familiar to them
Gravity simplifies the way clients do business. For example, Gravity has one-screen processing of transactions: you can easily enter vendor invoices, make approvals and print a check all from one screen. As your clients' businesses grow, they need highly automated tools and services with feature rich applications to move their business forward.
Gravity's Advanced Features, inspired by real business processes, include:
Advanced Find Queries - Seamless integration with Excel, slice & dice data with pivot tables

Full Role Based Security – Ensure your data integrity

Dashboards - Easy access to all of your information in Real-Time

Dimensional Reporting – Tracking locations, events, machinery, etc.

EOS Scorecard - Automatically calculate financial, operational and activity based metrics

Complete Transaction Audit Trail – Provide full transparency to your activity

Multi-Entity - Manage your Multiple Entities in one database at no additional cost

Multi-Location Inventory – Inventory adjustments and transfers with reason codes. Easily process customer and vendor returns.

Segmented Chart of Accounts – Easily setup profit centers, divisions
Take all this into consideration. Your clients can now have more than just a basic accounting solution. They can take advantage of a complete business system that will help them grow and become smarter.
Gravity's guiding principal is to simplify the lives of end users while providing the platform they need to grow. Learn how you can apply this exciting technology to your clients' businesses. My clients are connected, are yours?
Take on Gravity's FREE 30-Day Trial or schedule an online demo. Get prepared, to be impressed!
Gravity Software
Better. Smarter. Accounting.
May 22, 2016 8:00:00 PM