The fastest-growing small businesses in 2022
---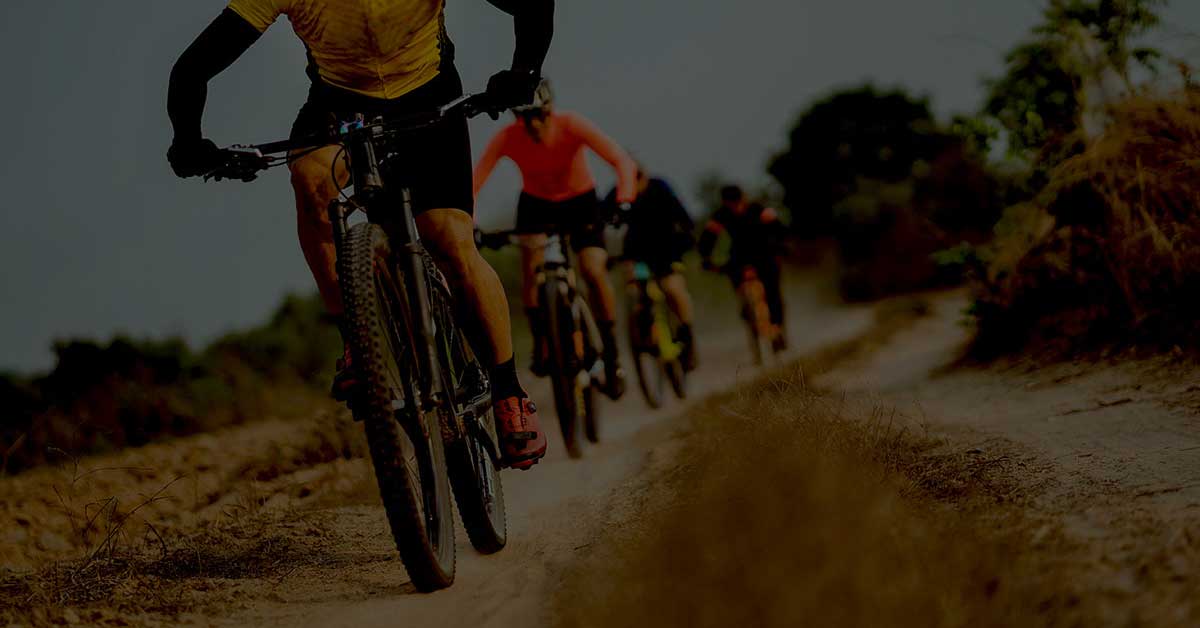 The economic chaos of the past two years produced plenty of winners and losers. While some companies succumbed to the pressures brought on by the COVID-19 pandemic, others experienced unprecedented growth.
Some of the fastest-growing small businesses in the U.S. are in several increasingly expanding sectors.
Healthcare dominates growth landscape
For obvious reasons, healthcare has been one of the most in-demand sectors amid the COVID-19 pandemic. The industry has quickly had to devise innovative ways to deliver care, manage the pandemic, and continue to develop treatments and therapies for other diseases and conditions.
Some of the fastest-growing small businesses in healthcare include:
American Family Care
This urgent care franchise, started in 1982, grew from 3 million patients annually to 6.5 million patients, according to the December 2021 issue of Entrepreneur Magazine. Ranking in the top 100 on the magazine's Franchise 500 list, AFC has grown its number of locations by 25% over the last three years. According to its website, AFC has 200 franchise locations in 26 states, the majority of which offer telehealth services.
AskBio
This biotechnology company's founder and CEO, Sheila Mikhail, was named 2021's Entrepreneur Of The Year by EY Americas. Since 2001, Mikhail has grown the enterprise from three employees to more than 350. AskBio focuses on adeno-associated virus (AAV) gene therapy research and the development of drugs for diseases such as Parkinson's.
SnapMedTech Inc.
Amid persistent healthcare staffing shortages, SnapNurse promises to provide facilities with qualified nurses in as little as 24 hours. Its parent company, SnapMedTech Inc., also owns Paymint, a company that enables workers to be paid daily, and was named 2021's fastest-growing business in Metro Atlanta by the Atlanta Business Chronicle for its 77,000% growth in 2020.
Buoy Health
Venture capital-backed Buoy Health is an AI-driven online healthcare navigation platform. Its last round of funding in November 2020 garnered $37.5 million. Since then, the company has launched a tool that helps employers gauge their workforce's interest in and provide education on the COVID-19 vaccine, a move that "furthers the company's foothold in the employee wellness space," according to MobiHealthNews.
The Joint Corp.
Topping Forbes' 2022 America's Best Small Companies list, The Joint Corp. has been both a franchisor and operator of self-pay chiropractic clinics since 2010. With more than 600 locations throughout the U.S., the publicly-traded company achieved a 52-week return of 389 percent as of November 2021.
Fast-growing small business franchises thrive in unique niches
Based on the fast-growing small businesses in the healthcare space, it's clear that franchising has extended far beyond fast-food restaurants.
New franchises with creative offerings have become increasingly popular as the pandemic "wreaked havoc on young people's career plans and older people's existing careers," Entrepreneur Magazine reported in its December 2021 issue. "Many looked to franchising as a viable route they could take together."
Some of the fastest-growing small businesses among non-food franchises include:
Card My Yard
The implementation of lockdown orders and other pandemic precautions throughout the country during 2020 and 2021 meant families had to get creative with their parties. Enter Card My Yard, a sign-rental franchise catering specifically to drive-by celebrations. Though founded in 2014, the company didn't make its way onto Entrepreneur's Franchise 500 until 2021, when it debuted at No. 399 after growing 430 percent over three years.
StretchLab
This California-based franchise offering assisted stretching has grown by 2,950 percent over the last three years, ending 2021 with 122 locations. Its parent company is the publicly-traded Xponential Fitness, which describes itself as "a curator of leading brands across every vertical in the boutique fitness industry."
Human Bees
This staffing firm has experienced significant growth during the pandemic as its co-founders found ways to quickly find qualified candidates — including essential workers — across a variety of industries. The company has grown over 48,000% since it started in 2017 and topped the INC 5000 list of fastest-growing private companies for 2021.
Technology companies
With remote work becoming commonplace and cybersecurity an increasing concern, digital transformation has become a key part of many companies' plans for the near future.
It makes sense, then, that some of the fastest-growing new businesses are dedicated specifically to helping other organizations make the transition, including:
GTY Technology Holdings
Named one of Forbes' 100 Best Small Cap Companies 2022, publicly-traded GTY Technology has delivered a 52-week return of more than 140 percent. According to its website, the company has six subsidiaries, all aimed toward helping governmental agencies transition to cloud-based systems for grant procurement, budgeting, and more.
MTX Group Inc.
MTX describes itself as "a global technology consulting firm powered by the Maverick Quantum (mavQ) Artificial Intelligence platform that enables organizations to modernize through digital transformation." Amid the COVID-19 pandemic, it has offered solutions for vaccination management, emergency childcare, and more. Its co-founders have been named Entrepreneur of The Year 2021 National Award winners by Ernst & Young.
Jobber
This home service management software was recently named among the fastest-growing technology companies in Canada for the third consecutive year. The company serves more than 50 verticals within the home services industry, including cleaning, contracting, HVAC repairs, painting and much more. The company has more than 400 employees and plans to hire another 230 in the coming year. It recently announced a $60 million equity round led by a private equity investor.
Team LogicIT
This managed services provider has over 200 locations and has been named among INC magazine's list of the fastest-growing private companies for the fifth consecutive year. It has also experienced a three-year revenue growth of 104%, exceeding $100 million in sales.
Gravity helps the fastest-growing small businesses succeed
Small businesses face challenges even under the best of circumstances. Now add in the economic uncertainty caused by an ongoing global pandemic and an unstable labor market.
Adding rapid growth into that equation without the right mindset, forethought, and technology in place can create significant challenges — especially for companies that have expanded to multiple entities. Rapid growth and chaos don't have to go hand in hand, though. Gravity Software can help your business grow without confusion or uncertainty.
Our multi-entity accounting software can help fast-growing small businesses achieve:
Efficiency
With subscription billing, you can set up automated invoices and automatically process credit card payments according to the terms of a contract. Gravity also features automatic revenue recognition so you can easily ensure your business is GAAP-compliant.
Flexibility
Gravity Software is natively built on the Microsoft Power Platform, one of the most advanced and open platforms for businesses, with an open API that can integrate with other software applications. The Power Platform makes it easy to create personalized screens, workflows and processes without a developer. You can even set up virtual assistants to handle routine processes and customer interactions.
Scalability
With segmented charts of accounts, you can easily add new entities anytime you add franchise locations or new lines of business.
Business intelligence
Gravity's cloud-based accounting software seamlessly integrates with Microsoft Power BI to provide you with the metrics you need to attract new business and increase your customer lifetime value.
Whether your business is a franchise, a healthcare practice, a holding company, a subscription-based SaaS company, or a distribution wholesaler (or falls into more than one of these categories), whether your business is in a well-established field or an emerging industry, Gravity Software has the tools you need to keep pace with your expanding customer base, rapidly changing consumer demands, and ever-evolving economic climate.
See why more fast-growing small businesses rely on Gravity for multi-entity accounting software. Schedule a demo today.
Gravity Software
Better. Smarter. Accounting.
Jan 5, 2022 9:57:09 AM