How to find an affordable cloud ERP solution for your midsize business
---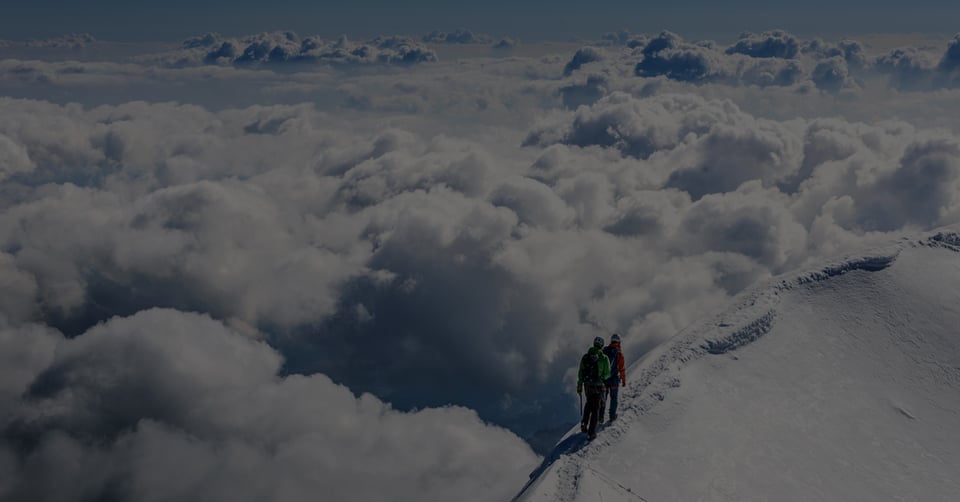 If your company is outgrowing your accounting software, you might be considering a move to a cloud-based enterprise resource planning (ERP) solution. While an ERP solution is the backbone of some of the world's largest organizations, it can be too complex and expensive for many growing businesses depending on what size ERP solution you go with.
Here's a closer look at the cloud ERP landscape and how to find a system that's the right size for your organization's needs.
What is cloud ERP?
Traditionally, ERP software describes an integrated system that combines accounting with other core business applications, including asset management, inventory, customer relationship management, HR, manufacturing, sales, supply chain management and more.
Most ERP systems were originally designed as on-premise solutions. In recent years, there has been growing interest in cloud ERP solutions that host your data securely in data centers, rather than on your company's own servers. Cloud ERP software providers handle all the maintenance, upgrades, and security and include those costs in a monthly or annual subscription fee. This reduces the upfront capital costs of building an on-premise system, upgrading your IT infrastructure, and having a dedicated team to maintain it.
Cloud technology makes your data more accessible from anywhere, allowing your team to easily collaborate from anywhere in the world simply by logging in. There is no need to be in a physical office.
With cloud technology, you also don't need to implement extensive security protocols to protect your data. If your company headquarters experiences a security breach or a natural disaster, your data will still be hosted securely in your software provider's data center. Any credible software provider follows strict protocols, including protecting access to physical data centers and performing automatic backups to ensure your data is always available.
As more companies embrace cloud ERP, the ERP landscape is changing in other ways. Mid-sized organizations in particular are looking for more flexible, affordable alternatives to a system designed to perform every critical aspect of their business operations.
They may not have manufacturing, construction or supply chain needs. Their sales team may be perfectly happy with their current CRM, and their HR manager may be reluctant to move to a new system to handle recruitment, payroll and time tracking. They want a system designed specifically for the applications they need without paying for features they never plan to use.
How much does cloud ERP software cost?
ERP software has a reputation for being expensive, and it certainly can be — but that's not true for all systems. While the cost for the largest systems can be as high as $9,000 per user, according to a recent analysis by Software Path, a new market is emerging for small to midsize cloud ERP solutions. Because these systems don't require servers or ongoing IT support, they tend to be much more affordable. Their costs range from a few hundred to a few thousand dollars per user.
Cloud ERP providers are also redefining their core offerings.
They realize companies have unique needs depending on their size and industry, and the one-size-fits-all approach of traditional ERP systems doesn't work for them.
How to find the best midsize cloud ERP system
The good news is that not all cloud ERP solutions are expensive and complex. It's possible to find cloud accounting software that integrates with your business applications and fulfills other core business functions without replacing systems that are already working well.
To find the best one for your medium-sized business, consider these essential elements.
Multi-entity capabilities
Mid-sized businesses with multiple entities need to manage bank books, expense tracking, billing, invoices and inventory from all companies within a single system. A solution that allows you to track and manage financial data without the need for multiple applications, logins, or databases, will ultimately provide the efficiency and insights you need to keep your business agile and productive.
Automation
Many business accounting processes are repetitive and time-consuming, especially as your organization grows. Look for cloud accounting software that automates processes like accounts payable, inter-company billing, consolidated financial reporting, multi-company cash receipts and budgeting, just to name a few. For instance, if you're spending hours each month sending recurring invoices and past-due reminders, look for a solution that allows you to set them up once and schedule them at regular intervals.
Open platform
It's important to think of your technology infrastructure as a whole. You want all your applications to connect to each other to increase operational efficiency throughout your organization. In the last 10 years, strong commercial open platforms have emerged that are well-documented and funded by large software giants. An open API allows you to personalize the system, giving you more flexibility with easier integration.
If you have apps that are on a proprietary closed platform, you'll have to create integration points (APIs) for any third party to work. This closed-type platform is usually not well-documented and limits integration capabilities.
An affordable pricing model
Not all cloud ERP solutions are million-dollar investments designed for the largest corporations. Look for one with an affordable pricing model that matches the functionality you actually need. If you only need a few users at first, there are some systems that offer this for just a few hundred dollars a month. You can always add additional users as you grow for a small monthly fee. As your needs expand, you can take advantage of economies of scale with a lower price per user.
Some cloud ERP providers also offer discounted pricing for nonprofit organizations.
How Gravity Software compares to other ERP systems
Gravity Software® is a robust cloud-based accounting app designed specifically for mid-sized, multi-entity businesses. Built on the Microsoft Power Platform (aka Dynamics 365), Gravity has all the accounting features you need to monitor your finances and operations, including multi-entity accounting, multi-location inventory, subscription billing, sales order management, purchase order management and much more.
Unlike large cloud ERP systems, Gravity makes it easy to meet your company's unique needs with the power to automate workflows, personalize dashboards, consolidate financial reports and more, all without needing a developer.
You can easily add new functionality as you need it to cover essential aspects of your business, including:
Customer relationship management

Fixed asset management

Inventory

Job costing

Purchase order management

Sales order management

Time tracking and billing
And with simple, straightforward pricing and no hidden costs, you'll only pay for exactly what you need.
If you're ready for a cloud ERP system that supports your company's business growth without breaking your budget, schedule a demo today.
Gravity Software
Better. Smarter. Accounting.
Jul 15, 2021 5:30:00 AM