Why is your business still on old technology?
---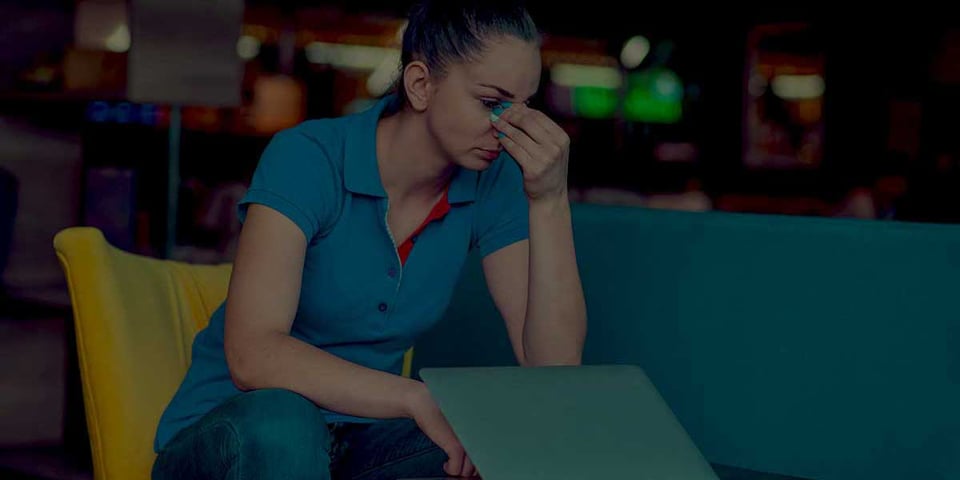 To grow your business and surpass the competition, you need to explore every opportunity to increase efficiency while eliminating the barriers that inhibit growth. Often, one of the biggest factors preventing companies from reaching their true potential is outdated technology. Old software systems create redundancies and islands of information, slow down routine processes and in general prevent your employees from being as productive as they could be. To gain a competitive edge, you need to invest in new technology that can expand your team's capabilities while improving security and access throughout your enterprise.
New technologies used in accounting and finance are particularly important because of how accounting standards and best practices have evolved over the years. Emerging accounting technology allows your team to do more with less, fostering real-time collaboration with powerful tools that lead to new insights and better financial results for your company. If you're still using old technology to power your business's accounting operation, now's the time to reconsider your software and find a new solution to keep your company ahead of the curve.
It's the 21st century. Do you know how old your accounting software is?
Because software developers update solutions periodically and will often rename products when they get too old, some companies may not realize just how outdated their technology really is. For example, Sage 50 used to be called Peachtree Accounting, a system that was first released way back in 1978. Sage 300, formerly ACCPAC, was released in 1994, the same year Nelson Mandela became president of South Africa. Even if the software itself is relatively new, the underlying technology may not be. Sage 500 (previously known as MAS 500) was built using Microsoft Visual Basic 6.0, which was first released in 1991.
As these systems and the platforms they're built on get older, they not only fall behind newer technology in terms of functionality, but they can also lose support from the original developer. This adds unnecessary risk for your company while hindering efficiency and limiting your ability to respond quickly to changing market conditions.
Assessing your current accounting software
They say age is just a number and in truth, the year your software was released is less important than the capabilities that system provides. So, to gauge the true value of your technology, ask yourself, is your current accounting software:
Deployed on-premises and therefore not accessible from outside the office?

No longer fitting your company's processes and industry best practices?

Managed and maintained by your staff, taking away valuable time from more important activities?

Forcing you to add additional applications like inventory management because your current accounting software is missing key features?
If this sounds all too familiar, it's time to upgrade to a new, advanced cloud accounting solution that can drive better results for your business.
[Related: Expert Series: The key to unlocking growth for mid-sized businesses]
Cloud accounting software provides big benefits
To get the best results for your business, consider cloud-based accounting software that provides modern capabilities and robust features. Gravity Software® (Gravity) is built on the Microsoft Power Platform (aka Dynamics 365), an open platform that hosts over five million users worldwide. Gravity was created to efficiently operate your business's financials by integrating the Microsoft apps you already use and know. By implementing Gravity's business financials, you can reduce overhead costs and increase efficiency across your entire operation.
Gravity's users benefit from:
Easy access to data, wherever you are – With a cloud-based accounting software, you and your team can access financial information anytime, anywhere. This helps you respond to opportunities faster and ultimately allows you to better serve your customers.

Personalized dashboards – Templates and dashboards should cater to your business, not the other way around. That's why Gravity allows you to personalize your own dashboards so you can quickly see what's most important to you and your business. User-defined security roles allow you to share (or not share) this information with your team to improve collaboration and efficiency.

Zero on-premises server space – By switching to the cloud, you save two important resources: real estate and money. It's a win-win. By getting rid of physical servers, you'll have more space for your team, products or equipment while eliminating the need to spend money on new hardware or maintenance. This also means no downtime from IT updates.

One database, one login – Even if your operation has multiple entities or locations, Gravity provides secure financial consolidation in one user-friendly database, accessible with a single login. You can also determine who can see what information, even across multiple sites to protect your most sensitive data.
With a system like Gravity, you get more than accounting software. You get a powerful business solution that can create better outcomes in multiple areas of your operation. By ditching your outdated software and upgrading to new technology, you can position your business for success now and into the future.
Ready to kick your old technology to the curb? Schedule a free online demo today to see how Gravity's cloud based accounting software can drive better financial results for your business.
Gravity Software
Better. Smarter. Accounting.
This article was originally published in April of 2017 and has been updated and edited for clarity.
Aug 4, 2020 5:00:00 AM