Why small to medium sized businesses choose Gravity
---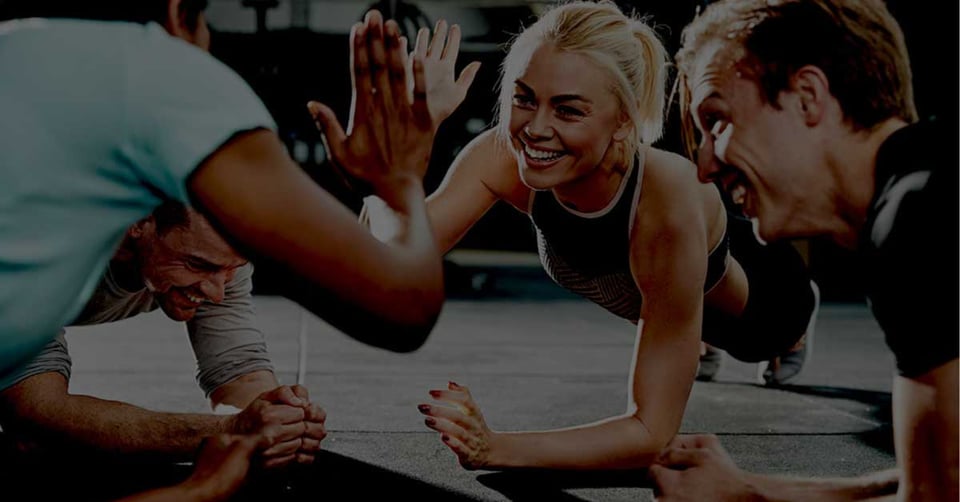 Finding the right software for your business can be challenging, to say the least. There are a ton of options out there and you need to find a solution with the right features and functionality at the right price. When we designed Gravity Software® (Gravity), we did so with the needs of small and medium businesses in mind, because we're not just an accounting software. We're the first online business management solution exclusively written for smart businesses and designed to enable growth in multiple areas of your operations. Here's why businesses love Gravity and how our powerful solution can help you reach your strategic goals.
Better business accounting software
At Gravity, we like to say we provide "Better. Smarter. Accounting." So, not to toot our own horn too much, but we believe we've created the best accounting software for Small to Medium Businesses (SMBs) on the market. We've done the comparisons. When measured against some of the most popular accounting systems out there — solutions like Sage Intacct, QuickBooks, Dynamics GP, and Dynamics 365 Business Central — Gravity comes out ahead in a variety of ways. For starters, we simply offer more expansive capabilities that enable growth by creating greater efficiency in your operations. With features like multi-entity capabilities, dimensional reporting and access to powerful business intelligence tools, we offer SMBs a better way to run their core operations. We hear from customers all the time who say they simply outgrew their legacy systems and needed something that could help them reach the next level.
[Related: My old accounting software is holding my company back]
"We really saved a lot of money just by going with Gravity Software and starting fresh," said Ed Porter, Accounting Manager for WW of Maine, an independent franchise of Weight Watchers International. "Now, instead of piecing information together from Dynamics GP, I just run a report in Gravity and there it is. It's much more streamlined."
Data security
Data security should be top of mind when considering any technology solution. But this is particularly true for small businesses. That's because system intrusions happen to small businesses a lot more frequently than people realize, and the results can be devastating. In 2020, 28% of data breaches involved small businesses, according to the 2020 Data Breach Investigations Reports from Verizon. Another study found that cyberattacks cost businesses of all sizes an average of $200,000, and an estimated 60% of victimized companies go out of business in six months. So, the stakes couldn't be greater.
With Gravity, you get the security of a cloud-based system, which helps protect your data with cutting-edge technology. Also, because we are the only accounting software built natively on the Microsoft Power Platform, Gravity comes with best-in-class data security. Microsoft's data centers are constantly monitoring for the newest threats and they provide timely updates to ensure your most important data stays secure.
Work in the cloud
The COVID-19 pandemic has shown that working from home is no longer a luxury. For SMBs to weather the storm and maintain business continuity, remote work is absolutely essential. This is where a cloud accounting solution like Gravity is so important. With our cloud-based infrastructure, you can do more than just sign in online. You can carry out core operations like printing checks, making payments via bill.com and other tasks that used to be impossible without going into the office. And when the stakes are as high as they are in a pandemic, that can be a real lifesaver.
"I'm sitting here using Gravity from my home and I just wanted to tell you, and I know this may sound dramatic, but you very well could have just saved my life because I'm able to work from home and do this," said Robert Everman, chief operating officer at Onefire Holding Co. "I just want you to know how much I appreciate you and your product."
Enabling future growth
As we said before, Gravity is more than just accounting software. We are a true cloud based accounting accounting software for medium sized businesses. Built on the Microsoft Power Platform, you can add apps as your needs change, with seamless integrations so that your data flows freely between solutions. This allows greater collaboration, data visibility and helps you run your business from a single database. For anyone who has encountered the pain of data silos and logging in and out of databases constantly, this level of connectivity is a gamechanger.
"We had long outgrown QuickBooks, but didn't quite require an expensive and overly complex enterprise application. We've been able to streamline our internal accounting processes based on the capabilities of Gravity," said Shawna Bailley, director of accounting at 360 Destination Group. "We look forward to building upon the Microsoft Power BI dashboard capabilities in Gravity to provide additional analytics and insights into our growing business."
Simple to switch
Many SMBs are reluctant to change software because of the disruption it can cause to daily operations. But making the transition to Gravity is easier than you think. We can help you with data migration and implementation to speed delivery of your new system. So if you're rethinking the value of your current software and looking for something that can help you reach the next level in your growth as a company, consider Gravity and start achieving your business goals.
Ready to enable growth for your business with better accounting software? Schedule a demo of Gravity's unique accounting solution today.
Gravity Software
Better. Smarter. Accounting.
Sep 10, 2020 2:21:10 PM