7 accounting software trends for 2021
---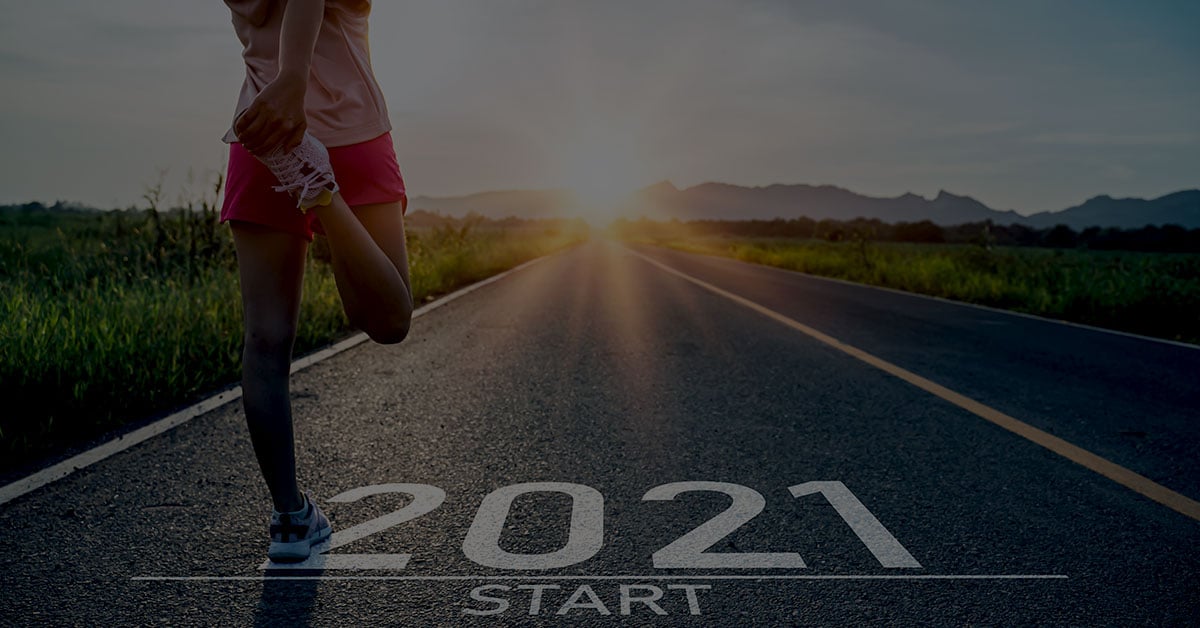 The world of technology moves pretty quickly, and accounting software is no exception. Software providers are always making tweaks and improvements to enhance the effectiveness of their solutions and keep pace with the way accountants work. So, if it's been awhile since you considered the value of your accounting system, there are some new developments in the industry you should be aware of. As we approach the end of the year, here are the top seven accounting software trends for 2021 and beyond.
1. Cloud-based accounting software
If you're not using a cloud-based system, now is the time to get on board. This is by far one of the biggest accounting software trends of the last few years and will continue in 2021 because of the benefits the cloud can provide. Reduced maintenance costs, increased security, better access and easier updates are just a few of the reasons to make the switch to a cloud-based system. As more software providers introduce or update their cloud-based offerings, business leaders have an opportunity to strengthen their operations by upgrading their accounting systems.
2. Increased accounting automation
The second biggest trend in accounting software is the move toward increased automation in accounting processes. Automation creates greater efficiency by eliminating manual tasks that slow down operations. This also allows accounting professionals to focus more on unpacking financial insights, rather than becoming bogged down in the daily minutia. Accounting automation can take many forms, but generally they look to minimize any manual data entry, limit the number of steps in workflows and make the entire accounting operation a more hands-off experience. From invoice approval processes to inputting sales data into your system and automating revenue recognition, automation features are expected to become more robust to help accounting teams work smarter, not harder.
3. More system integrations
Automating manual tasks is one way to improve efficiency. But another is to improve data connectivity within your organization. This is why software providers are expected to roll out more system integrations to connect your accounting software with the rest of your business systems. For example, connecting your sales data to your CRM system can allow your sales team to optimize their sales process and generate more revenue. An accounting system built on a larger platform that natively supports other apps and systems will always make it easier to facilitate these connections and provide the kind of interoperability businesses need to be their most efficient.
4. Real-time reporting features
For companies that do business overseas, the increased complexity of global tax laws will change what they need from their accounting systems. Payments expert Digital River predicts that within a few years, "nearly every tax authority will have some form of real-time reporting requirement and will likely have a way to plug into your financial system and collect information on a real-time basis." This means accounting software systems will have to adapt to provide for these integrations and produce automated, real-time reports.
5. Demands for transparency
This is more of an industry-wide accounting trend, but one that will ultimately impact software systems. As accounting professionals and regulatory bodies put more of an emphasis on transparency and accountability, software providers will need to find new ways to make it fast and easy for accountants to produce reliable, transparent reports. Things like full audit trails and accountability scorecards will become increasingly common.
6. Outsourced and remote work
This is another broader accounting trend that will have implications for the way companies use their software systems. Many experts predict that in the coming years, more businesses will use outsourced personnel or accounting firms to manage their financials as this approach can provide cost savings. The COVID-19 pandemic has already shown us how important it is to be able to work outside the office to maintain business continuity. So, software systems will increasingly be designed for more remote work so that companies can structure their accounting departments as needed to achieve their business goals.
7. Enhanced reporting and analytics features
Reports have always been a mainstay of accounting software. But there's a new push for accounting departments to be more proactive and analyze the extensive data at their fingertips to help shape business decisions. This means accounting software systems will likely come with better business intelligence tools and more robust reporting features to allow accountants to become a more integral part of the strategic planning process.
Ready to upgrade your accounting software now or in 2021? Schedule a demo today to see how Gravity Software's® unique accounting solution can keep you ahead of the curve and provide better insights to improve the financial performance of your company.
Gravity Software
Better. Smarter. Accounting.
Dec 1, 2020 9:08:20 AM