Data transparency: Improve your business visibility
---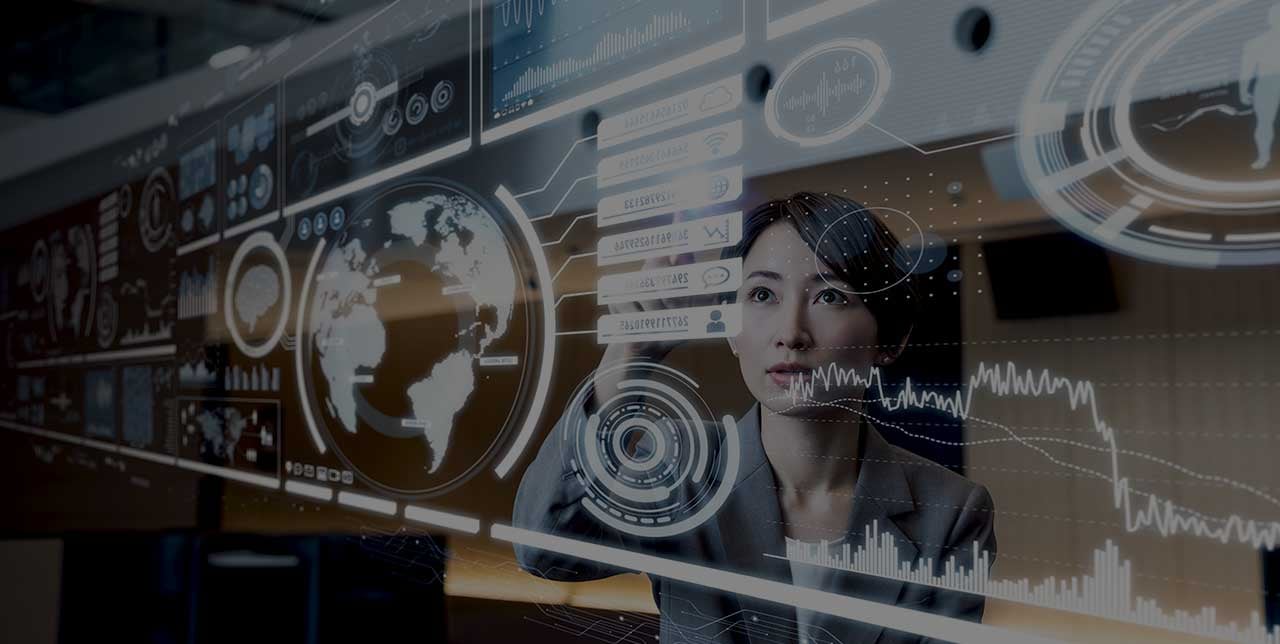 One of the most important concepts for a small business to understand is data transparency. By this, I mean being able to access the information you need, when and how you need it. Today, a small business can have software for all facets of its operations, from accounting to sales and marketing. If you're not careful, each system becomes its own island of information. As these systems become more complex so does the data they house. Let's take some simple examples:
Easy to access
A sales person operating in CRM (sales & marketing tools) wants to know what is in inventory for a new prospect on the phone. Inventory is held in another system; does he have access to it? Is it fast and easy?
One database to manage
The CFO is planning cash flow for the next quarter and needs know what the opportunity pipeline looks like and the probability of business closing. The problem is that the accounting system does not have the information because it resides in a separate CRM system. Why not have real-time access in one database?
Be proactive
Customer service has an upset person on the phone with product issues. While they are trying to assist the customer, they have no way of knowing that this is one of the company's best customers because that information is in the Accounting and CRM systems not the Customer Service and RMA (Return Management Authorization) system. Why not be proactive, instead of reactive?
Real-time insights
A salesperson calls on a customer to sell a new product, only to hear about all the shipping issues with the last order. The call is a wasted chance to help resolve the issue and a lost sales opportunity. The customer's complaints are in the customer service or accounting applications, not in sales & marketing. Can I say "Blindside"?
Multi-company reporting
The Controller has a team of accountants managing each legal entity each in their own separate database. By the time they consolidate all the financials, the data is already five days old. Why not have real-time access to all your companies so you can make better informed decisions on your business?
There's a better way for financial reporting
The right accounting software will add valuable time to your day so you're not working in your business, more like working on your business. In one recent example, the Georgia-based InDevCo was able to achieve an ROI in less than 3 months after switching from QuickBooks Desktop to Gravity Software's® cloud-based accounting solution. InDevCo now successfully manages over 75 entities in one database. Overall, they increased efficiency, gained real-time insights, and created financial savings. Looking for a new accounting system can drive anyone crazy. Obviously, it is important that any system do the basic blocking and tackling: managing operations and providing reliable standard accounting reports. Also, selecting a system to handle a single need only creates an island of information with walls around it. The more islands the less transparent information is.
[Related: The next step accounting solution for growing SMBs]
Today it is important to have a 360-degree view of your customer, your operations and your company. Information must be easily available for those who need it and have proper security down to the field level. The starting point is to standardize on one platform, build on it and teach your employees to use it.
Gravity Software is built on the Microsoft Power Platform (aka Dynamics 365 CRM), accounting, sales, marketing and customer service all reside on the same platform. With options like Job Cost, Subscription Billing, Revenue Recognition and Multi-Entity modules, it is easy to encompass all facets of your organization. With an easy to use, intuitive interface, information is truly transparent.
Learn more how you can gain real-time insights into your accounting and operations and schedule your online demo today.
Gravity Software
Better. Smarter. Accounting.
This article was originally published in August of 2016 and has been updated and edited for clarity
Jan 21, 2020 5:00:00 AM