Can you manage multiple companies in QuickBooks?
---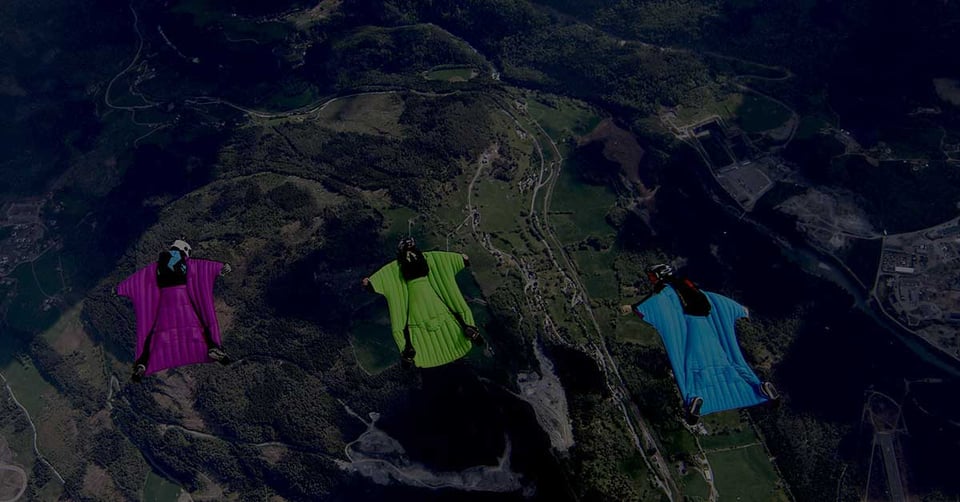 The accounting world is well aware of the functionality of QuickBooks, which is why it's been in use so long for small businesses seeking ease of accounting. However, one way QuickBooks falls short is its inefficiency in record-keeping between multiple companies operated by the same parent. Can you have multiple companies in QuickBooks online? Well, sort of. Quickbooks users can post entries between multiple entities, but the process is surprisingly cumbersome and time-consuming because the system requires logging in and out of databases — even for basic "Due to" and "Due from" entries.
"QuickBooks Desktop will literally crash if too much data is added to it," notes John Silvani, President & CEO for cloud-based accounting solution Gravity Software. "It was just not designed to handle the automated accounting requirements needed to manage the needs of multi-entity companies, without making the user jump through multiple hoops just to complete routine work."
That waste of time and energy can quickly become a problem for accountants who are already challenged to keep up with the day-to-day operations of multiple entities. It can also be a hindrance to company leaders who need their accountants' attention to be focused on business strategy, not the constant wrangling of inefficient software. In some cases, companies must hire additional accounting staff just to keep up.
Disadvantages to using QuickBooks to manage multiple companies
Multi-entity distributions aren't automatic
When your entities pay bills on each other's behalf, or otherwise share transactions and inter-company loans, you must regularly log in to the various companies to update and balance those ledgers. Entering one bill that is distributed to five companies now becomes five separate transactions each in its in own separate database.
Comparing companies? Complicated
Because QuickBooks can't report across multiple company databases within one file, many users turn to Excel so they can see at a glance what's going on with each one. The downside? That can require a lot of tedious exporting, printing, cutting and pasting, then the spreadsheets must often be manipulated into easier-to-share PDFs. All that manual work can create a greater margin of error and make accountants dread their month-end administrative work.
Real-time or old news?
QuickBooks does offer dashboards, but they lack the real-time detailed metrics you need for daily oversight of your multiple entities. Trying to understand your cash balance across all your companies can be a very tedious process. What you really need is the ability to create personalized real-time dashboards that can display the right data to the right people within your organization.
"If you combine data from reports pulled at different times, you're not looking at the most up-to-date picture," notes Silvani. "Data integrity becomes a problem. The biggest thing we hear is, by the time an accountant gets reports done in Excel, the data is five days old. And the CEO can't make a good decision because he doesn't know where anything stands.
Big world, different currencies
QuickBooks can support different currencies in each company, but it is almost impossible to consolidate multiple companies each with a different home currency. You must manually convert each company to a common reporting currency.
One chart and one chart only
QuickBooks creates a separate Chart of Accounts for each company, which means users can spend unnecessary hours having to add a new account to each company. Keeping them in sync can be a nightmare. A shared Chart of Accounts should be a no-brainer for those managing multiple companies.
Convoluted compliance
Without a system that's specifically designed to create and track inter-entity transactions, you sacrifice the ease of built-in safeguards that keep entries in line with accounting regulations and auditability requirements. Did you create the Journal Entry on the other company?
Gravity Software: The answer to your multi-entity accounting pain points
Of the alternatives to QuickBooks now available on the market, Gravity Software® rises to the top when it comes to efficiently managing the multiple companies on your docket. Not only does it provide an across-the-board view of all your entities within one database, but it automatically updates your "Due to" and "Due from" posts in real time, customizes individual entity reports to your guidelines, facilitates multiple charts of accounts, converts currencies and offers a wide range of other features that make your job easier.
Contact us or schedule an online demo to learn how easy it can be to create a complete, 360-degree view of your various companies so you can strategize a better financial future.
Gravity Software
Better. Smarter. Accounting.
Feb 25, 2020 5:00:00 AM