Does your family office accounting software have these essential features?
---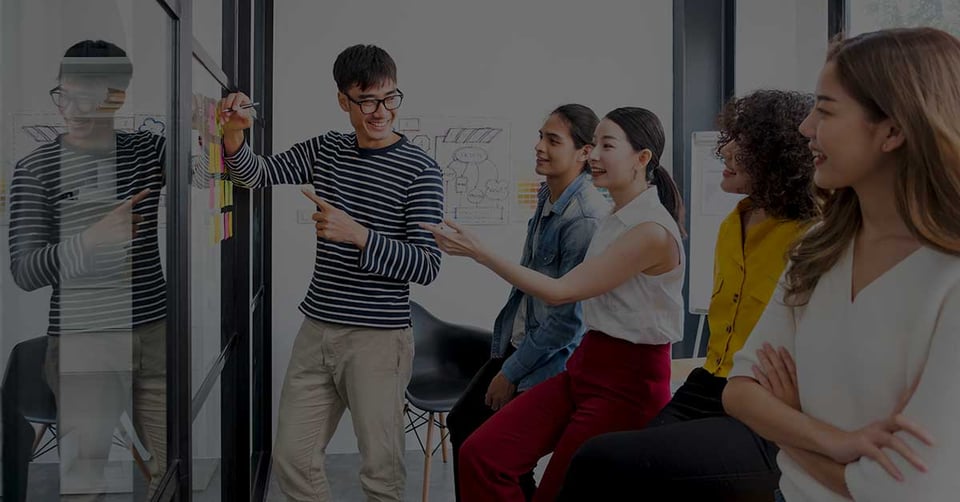 Few roles in accounting are as exciting and intensely personal as managing a family office. You have the opportunity to see how every investment directly impacts a family's legacy and grow and preserve their wealth for future generations.
However, without the right family office accounting software, it can be difficult to manage such a diverse portfolio of assets.
As your family office expands to include multiple individuals, companies, properties and private equity investments, your responsibilities become more complex.
To navigate the challenges that come with this unique role and give every family member peace of mind, look for a cloud based accounting software with these key features.
Family office software considerations
Multi-entity, consolidated reporting capabilities
If your family office has several individuals who own dozens of companies, each one likely has a distinct ownership structure, ledger and accounting period. Each individual may also need to see monthly statements that are different from other family members because they have their own investments. Multi-family offices have additional layers of complexity because now you're not only managing financials for one company, but multiple companies.
Sifting through spreadsheets to manage and consolidate data is time-consuming and leaves more room for error. You need family office accounting software that can manage multiple entities and the complex financial reporting that comes from such a diverse organization.
Your accounting system should be easy to use while providing the flexibility to report in real time on the whole organization not just individual companies. A great multi-entity accounting software should be able to do complex reporting while making it look easy for the users.
Complete Security
Security should be at the forefront of any accounting system enforcing controls that will ensure a family's assets are secure. Because each individual in your family office may have different investments, they need access to specific statements that are relevant to them. Give each individual transparency while protecting their privacy with predefined security roles.
An investment subledger
In addition to the companies in your family office, many members also have a mix of investments in other private companies. They want to track the performance of each and make adjustments accordingly. You need special applications to track and account for investments in private companies.
Look for family office accounting software that includes an investment subledger where you can keep track of different kinds of investments such as equity, debt or even convertible notes. You will also need to track the market value of investments to monitor your unrealized gains or losses.
Personalized workflows
High net worth individuals have distinct preferences for managing investments and transactions. They may want to approve certain types of transactions while leaving others to your discretion. The right family office accounting software makes it easy to set up personalized workflows to manage notifications, approvals and more.
For instance, you can set up one workflow to notify a specific individual about any stock purchases over $5,000 and set up another for them to grant approval on all real estate transactions. You can apply these workflows across all companies or make them specific to only certain entities, asset classes or individuals.
A complete audit trail
In a family office, one irresponsible individual could put the entire family's legacy at risk. In one highly publicized case, a family office capital management firm reportedly lost $8 billion in 10 days after trading security-based swaps. There could also be broader legal repercussions if a family member's bad decisions involve criminal activity.
Additionally, family offices could face new reporting requirements if the SEC tightens regulations, such as eliminating the family office registration rule exemption.
That's why it's critical to have a full audit trail that includes a summary of all financial changes with user entries and time and date stamps.
Best-in-class data security
A survey of 200 family office executives found over a quarter of them experienced a cyberattack — and most took place within the past year.
The report cites an underestimation of threats and a "culture of complacency" as two reasons family offices are especially vulnerable.
To mitigate cybersecurity risks, you need family office accounting software written on a secure platform with active threat management and best-in-class security standards.
Why Gravity is the best choice for family office accounting software
Family offices manage assets worth nearly $6 trillion worldwide, and the number of offices has increased significantly in the past few years.
This rapid growth has also brought new challenges for family office accountants.
We understand these challenges from working with family offices with multiple entities, and developed family office accounting software specifically to address their business needs.
Gravity's cloud-based accounting software makes it easy to manage transactions, approvals and reporting for multiple entities within a single system. You can monitor performance for the entire family office at a glance or provide personalized financial statements for specific companies with just a few clicks.
Managing approvals is as easy as setting up automated workflows for specific companies, individuals, dollar amounts or transactions.
Built on the Microsoft Power Platform, Gravity meets the highest standards of security with predefined user roles, a complete audit trail and superior data protection.
Contact Gravity to schedule an online demo to see why our multi-entity accounting software is the perfect fit for family office businesses.
Gravity Software
Better. Smarter. Accounting.
Jul 20, 2021 3:57:08 PM