How to optimize your family office accounting operations
---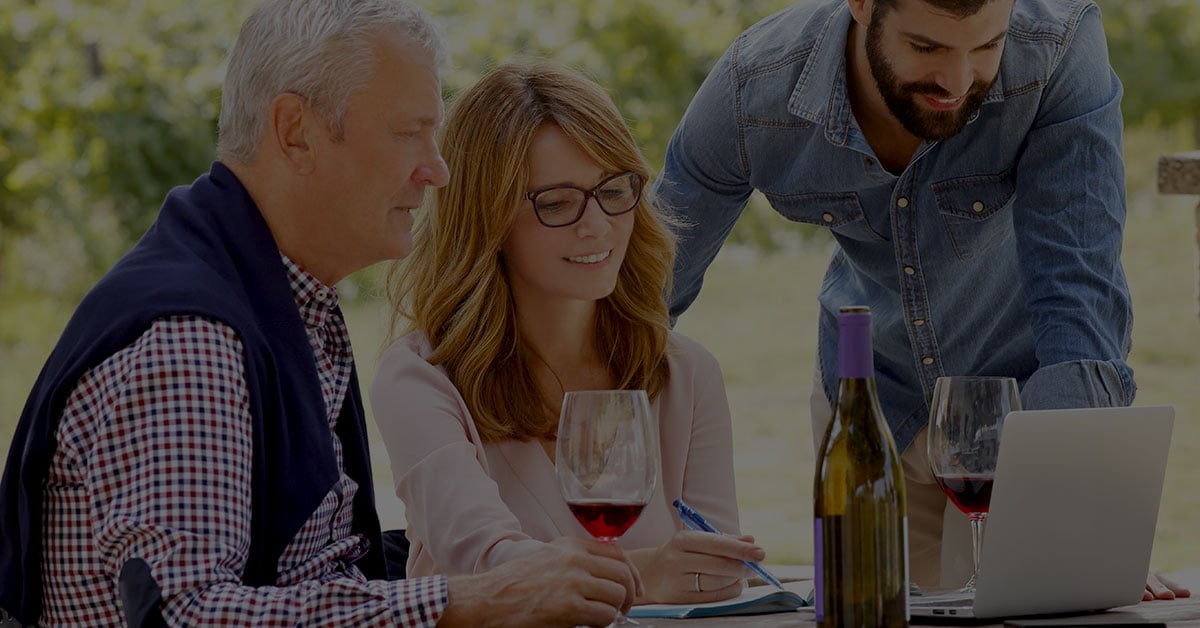 Accounting often presents a challenge for family-owned businesses, particularly if your portfolio includes multiple companies in differing industries. It can be difficult to structure your operation to effectively streamline financials and easily track and reconcile all of your information. So, if financials aren't landing where they're supposed to and entering data for each company is taking days to complete, it may be time to rethink your accounting software. Whether you're upgrading from an entry-level accounting system like QuickBooks, or just need to streamline your business financials, here are some tips on how to optimize your family office accounting operations.
Family business accounting checklist
Creating the optimal accounting operation starts by identifying deficiencies in your current process and defining the direction you want to go in. To do that, it helps to create a checklist of all the things you want to achieve in your revamped accounting practice. Here are some of the things you should strive for when optimizing your family office accounting operations:
Complete transparency

Financials that are easy to use

Multi-entity and inter-company capabilities

Dashboards with real-time insights

Consolidated financials for all your businesses in one database

A complete transaction audit trail

A cost-effective system that allows you to easily scale up or down
The list above might seem a bit lofty or ambitious, but hey, this is your family business. You and your family built this from the ground up. Why shouldn't you be able to enjoy the benefits of a streamlined operation? And in today's digital world, transforming your operation often starts with the accounting software you use.
Software powers better family office accounting
If you're on the hunt for a new accounting solution, consider cloud-based accounting software that offers easy implementation, is easy to use and provides accurate visibility into all aspects of your financials. Multi-entity capabilities will also be critical for family businesses that include multiple legal entities because inefficiencies in this area can be a significant drag on your accounting processes as a whole. In fact, this is often the reason small businesses decide to move on from a system like QuickBooks. While QuickBooks users can post entries between multiple entities, the process is extremely cumbersome and time-consuming because you have to log in and out of multiple databases, even for basic "due to" and "due from" entries.
For better family office financial controls, consider Gravity Software® (Gravity), a cloud-based accounting solution written on the Microsoft Power Platform (aka Dynamics 365). Gravity fills the gap between entry-level accounting software like QuickBooks and expensive enterprise applications like Sage Intacct. Once implemented, Gravity provides each company and each location with secure, web-based access to real-time information, so your accounting team can work efficiently in the office or remotely. This makes it perfect for various stakeholders (owners, leadership, board, accountants, advisers) to make more informed decisions on their businesses. Let's look at some of the other ways a solution like Gravity can help optimize your accounting operation.
Easy, efficient data analysis and reporting
The key to optimizing your accounting practice is to systematically improve specific processes throughout your operation. A solution like Gravity allows you to do that by expanding on the capabilities provided in more basic systems. As mentioned above, Gravity makes it easier to manage multiple legal entities by providing a single database to collect and house financial data. This eliminates the tedious task of logging into multiple databases, speeding up the time it takes your accounting team to complete routine activities. But there are other ways your software can drive efficiency as well. Here are just a few:
Better financial reporting: Robust financial reporting tools allow you to compare entities and analyze trends within one company or across companies. The ability to easily create your own customized system of reports allows you to discover better financial insights and improve your bottom line.

Real-time analytics: With a system like Gravity that features the integrated analytics capabilities of Microsoft's Power BI, you can quickly develop meaningful dashboards to prevent small issues from becoming major problems.

Better data security: With Gravity, you can setup security access for your staff based on the companies or locations you want them to see down to the field attribute level. You can implement varying degrees of security measures and accessibility so each team member can view and utilize the information they need without unnecessarily accessing data or sensitive information. The result: you'll be able to make better-informed decisions while keeping your family's most sensitive financial data secure.
Achieving financial success for your family business
Your family business is important to you because it not only represents your livelihood, but also your family's legacy. To protect everything you've built, you need complete control over your financial data. Accounting software like Gravity can give you that and so much more. By leveraging Gravity's unique capabilities to optimize your multi-entity accounting process, achieve better reporting and analytics, and improve data security and access, you can save time and money while helping to ensure your family business is still going strong for generations to come.
Ready to optimize your accounting operation with more powerful accounting software? Contact Gravity to learn more and schedule an online demo today.
Gravity Software
Better. Smarter. Accounting.
Sep 3, 2020 1:43:32 PM