Leaving QuickBooks Desktop for QuickBooks Online? You have options!
---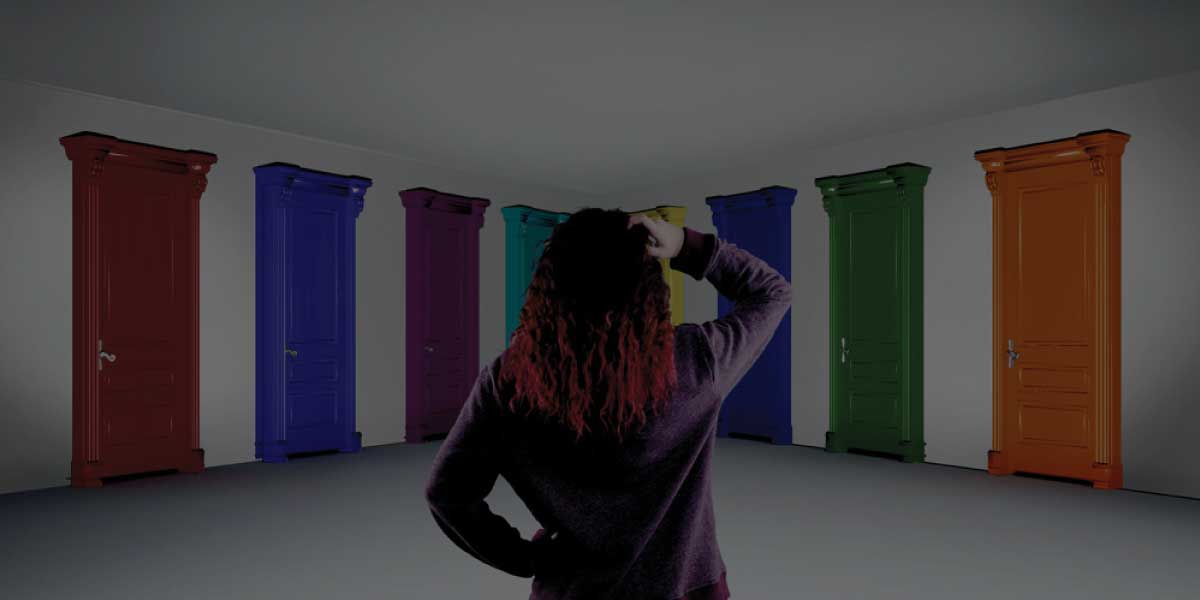 Like the song that asks "Should I stay, or should I go?" you have to ask yourself the same thing when it comes to that accounting solution, that is anything but a solution. When you're dealing with the pitfalls and glitches of QuickBooks Desktop, the kneejerk reaction is to go for what you think you know, what you perceive as the quick fix. So, you find yourself considering QuickBooks Online. After all, it's just like your current desktop application so you're thinking no problem, it'll be an easy transition, and I'm already familiar with it. But hold off and don't push that button. QuickBooks Desktop to QuickBooks Online isn't your only option, and it's definitely not your best route. To answer the question, maybe you shouldn't stay, but you don't have to go with QuickBooks Online.
"How did it come to this?"
That's the question that usually surfaces when things aren't working as well as they used to. And there's usually a host of culprits that you can look to. Everything from inevitable growth and growing pains, to an application that never truly adjusts to the needs of your business, the culprits are many. And perhaps you found yourself and your business simply needing more of everything, like…
Multiple entities with shared reporting and consolidations

Sophisticated multi-location, department or profit center reporting

Better security and true audit trails

External system integration

Workflow implementation around transactions

Succinct CRM integration for Sales and Marketing automation

Better internal controls
And your desktop application just couldn't provide what your growing business is calling for. So, you started looking around for a real solution, and naturally, you're considering QuickBooks Online. Yes, it's definitely a choice, but not necessarily your best option. Don't let the Online tag fool you, as QuickBooks Desktop actually has more features than its Online counterpart.
Another Choice, A Viable Option and a Real Solution
If you're going to change things up, why not implement an accounting solution that helps your business grow? Sure, you could always throw on a quick fix that'll work well enough, until the next big growth spurt kicks in. Or, maybe you've found yourself performing a little proactive analysis, and thinking I need an accounting solution that grows with my business. And just maybe, you started scratching out a wish list of features and capabilities that your accounting software would have, like…
An Unlimited Number of Users

A User Definable Dashboard

Editable Screen Forms

Flexible Financial Periods

Dimensional Reporting

Advanced Financial Report Writer

Advanced Find- Slice & Dice Query Tool

Field Level Security

Integrated CRM

Attach Notes, Documents, Emails to any Record

Multi-Location Inventory

Accounting for Multiple Locations

Operational Business Metrics

Cloud-Based Access from Anywhere
That's the short list. And you thought, if it's out there and available without a price tag that looks like a monthly mortgage, then you'd go for it. If only…
Well, there is definitely another choice, a better, viable option, and a real solution. Take a look at Gravity Software® (Gravity). Gravity's robust accounting solution streamlines your business operation by eliminating unnecessary clutter and steps, ultimately increasing efficiency across the board by saving time and money. Let's take a look at Gravity and see how it compares to QuickBooks Online. Yes, both are rendered in a browser and both are cloud-based solutions, but when you need more than basic financial transactions, Gravity's got you covered.
[Related: Top Alternative to QuickBooks Online for Growing Companies]
To be clear, Gravity isn't competing against QuickBooks, as QuickBooks works fine for small businesses. But, for that growing business, calling out for more features and functionality than an entry level accounting application can offer, Gravity is key. Gravity's guiding principle is to simplify the lives of our users while providing SMBs the platform they need to grow.
Gravity is written on the Microsoft Power Platform (aka Dynamics 365 CRM), a platform that hosts over 5 million users worldwide and has become one of the most reliable and scalable platforms available today. So if your business is one of those companies that has outgrown QuickBooks, consider Gravity Software instead of jumping to an expensive enterprise application. Learn more and schedule your online demo today. My business is connected. Is yours?
Gravity Software
Better. Smarter. Accounting.
Jan 22, 2018 7:00:00 PM